Traditional cornbread chili pie is kicked up a notch in this downright delicious version of the dish made with buffalo sauce and cheddar cheese!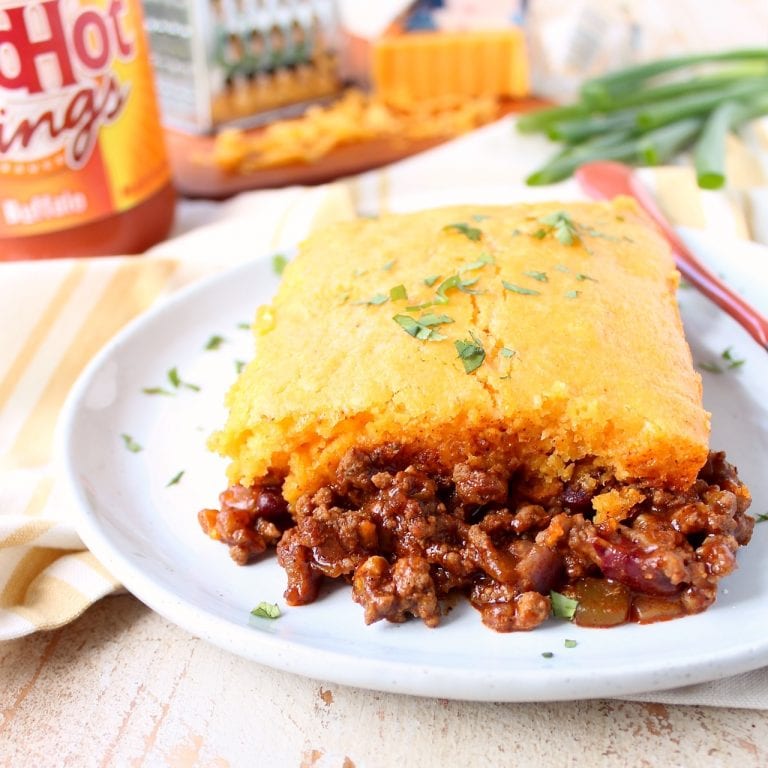 Say hello to the ultimate comfort food recipe! Warm flavorful chili with buffalo sauce, paired with light fluffy cornbread with cheddar cheese, what in the world could be better than that? Nothing, I tell you, nothing!
This was one of the last recipes I made in our apartment before moving into the new house. I was so excited to come home after working on the house all day to leftovers of this dish.
Who gets excited about leftovers?! Someone that has this Buffalo Cheddar Cornbread Chili Pie as leftovers, that's who!