Chipotle Bacon Guacamole is the perfect combination of spice, flavor & crisp bacon crunch! It's great for dipping, or served on top of tacos, sandwiches or burgers!
The bacon guacamole is gluten free. Serve it with a lettuce wrapped burger or Chipotle Lime Chicken Fajita Skewers for a delicious low carb meal, perfect for those on the keto diet!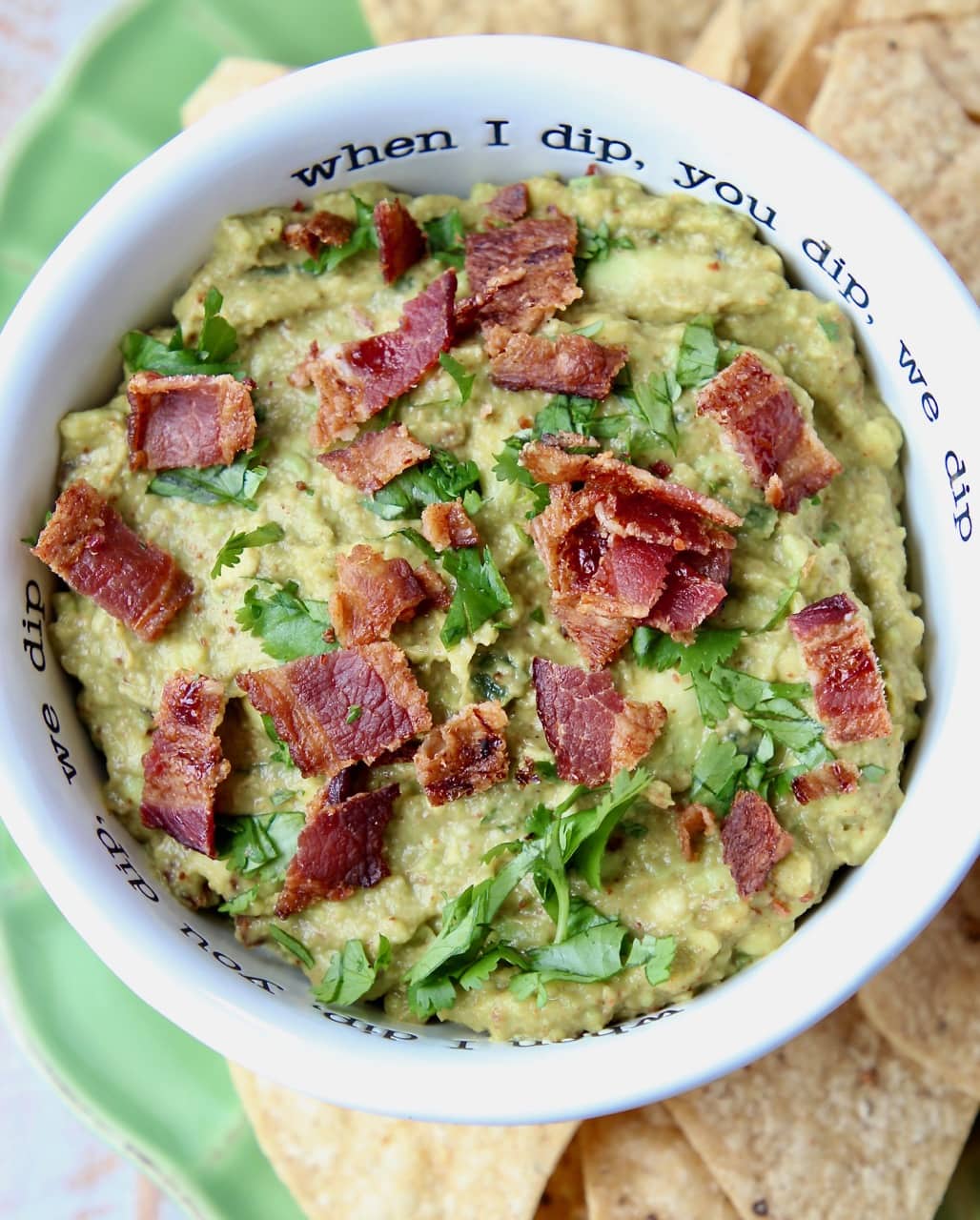 If your life motto is "always add bacon!" then this guacamole recipe is for you!
My friends Joe and Nicolle first introduced me to Bacon Guacamole many years ago and I've been making it for parties ever since. While it's always a hit at a get-together, it's also great to make during the week and toss on top of a number of dishes.
Same ol' scrambled eggs for breakfast? No way! Add Bacon Guacamole to take bacon and eggs to a whole new level!
Boring turkey sandwich for lunch? Not anymore! Add this Bacon Guacamole recipe to kick things up a notch!
Plain cheeseburger for dinner? Not in this house! We put Bacon Guacamole on our burgers!
Whether it's dipped up with chips, served on tacos, sandwiches, burgers or grilled chicken, you just can't beat the salty, smokey flavor of this Chipotle Bacon Guacamole!