How do you make the best homemade brownies ever? Double up on the chocolate & add peanut butter chips! This recipe for Double Chocolate Brownies is made from scratch, but don't worry, it's SO EASY to make!
These melt-in-your-mouth brownies are perfect served with a scoop of vanilla ice cream or a large glass of milk! They're great for parties, holidays or Mondays. Because we could all use a little extra chocolate on a Monday! Am I right?!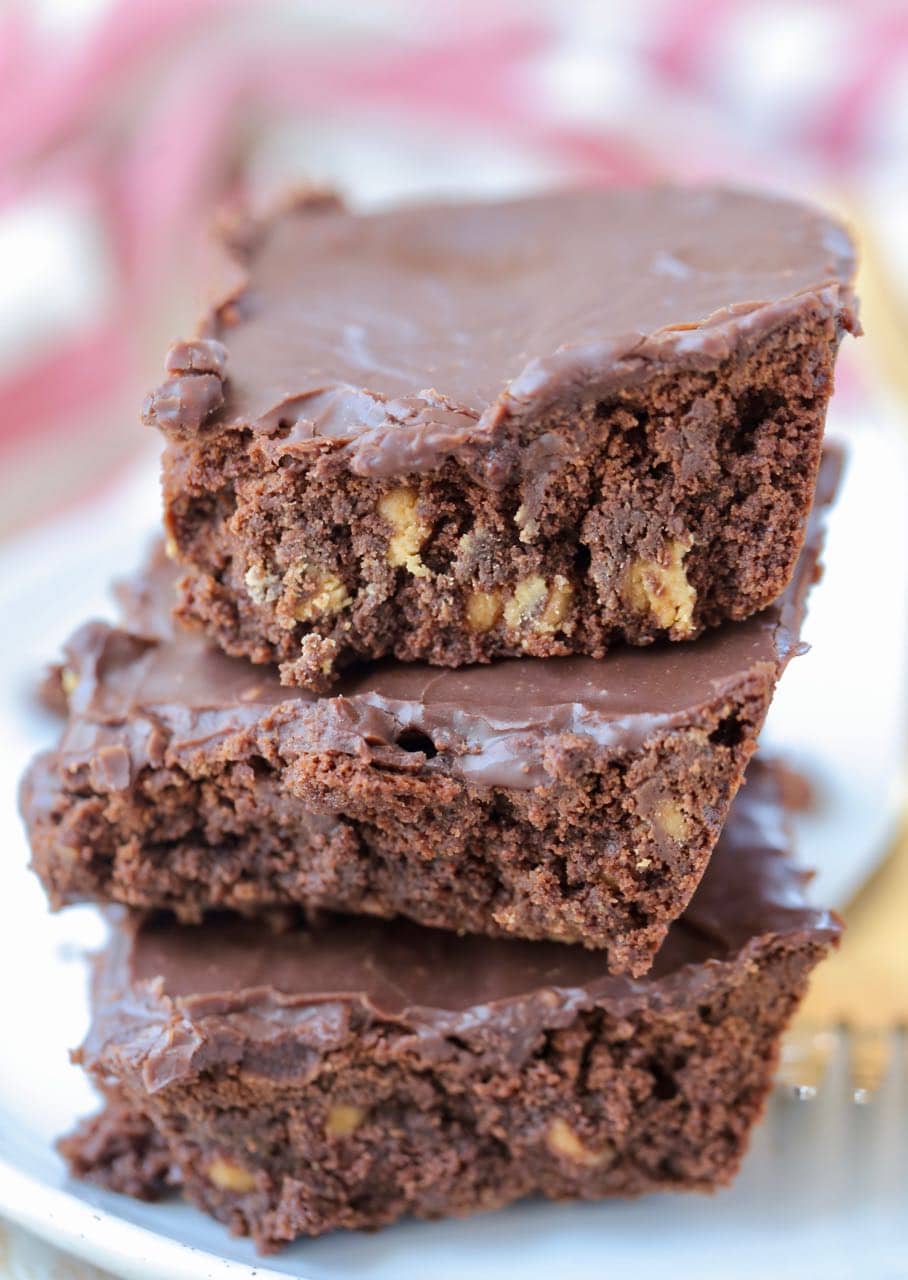 The combination of peanut butter and chocolate should go down in history as one of the best of all time! As a kid, the only candy I would eat were Reese's Cups or Reese's Pieces!
That's right, I've been a chocolate and peanut butter fan since the ripe age of 3 years old! And I've brought my lifelong love of this sweet combo to the blog. Over the years, I've shared recipes for Peanut Butter Filled Chocolate Cupcakes and Peanut Butter Chocolate Chip Bars.
But today, I'm introducing the holy grail of chocolate and peanut butter. Double chocolate brownies filled with peanut butter chips! The brownies are moist and fudgy with an extra chocolatey layer on top. The peanut butter chips add a burst of peanut butter goodness right in the middle of the best brownies ever!
I love sharing these as a dinner party dessert or around the holidays. Because let's be honest, if I didn't serve them to friends, I'd eat the whole pan myself! Out of all the brownie recipes I've made over the years, these really are the perfect brownies!