This Healthy Cobb Salad Recipe swaps out cheese for creamy avocado and bacon with crispy baked apples, giving a slight sweetness to the famous salad!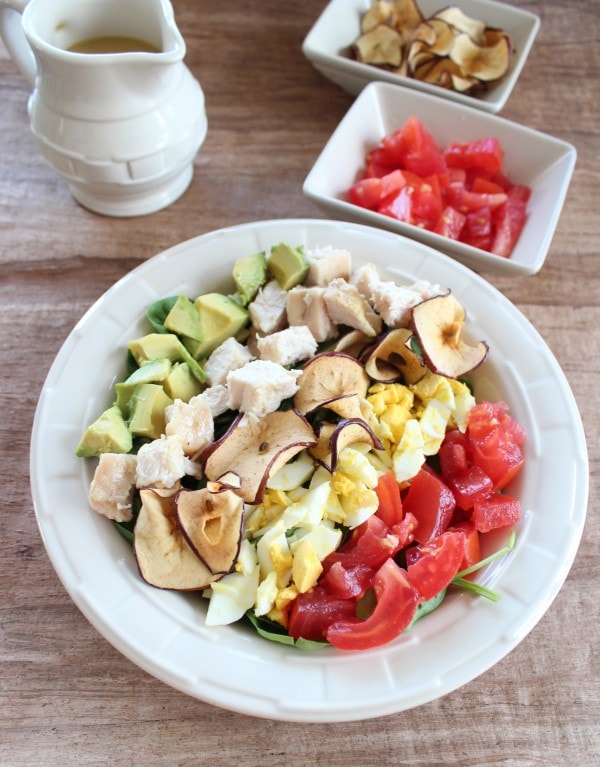 I figured if I was going to be on the news on Labor Day, I might as well make the segment fun and useful to those at home on the couch, possibly nursing the almighty hangover from the previous nights festivities!
That is why I decided to make "At Home Hangover Remedies" with my friends at San Diego 6 News! First up was the Tropical Hangover Juice, then came this delicious Healthy "Hangover" Cobb Salad!