Delicious hot chocolate cookies are baked into cute little cups & filled with marshmallow creme for a fun, easy dessert recipe, perfect for the holidays!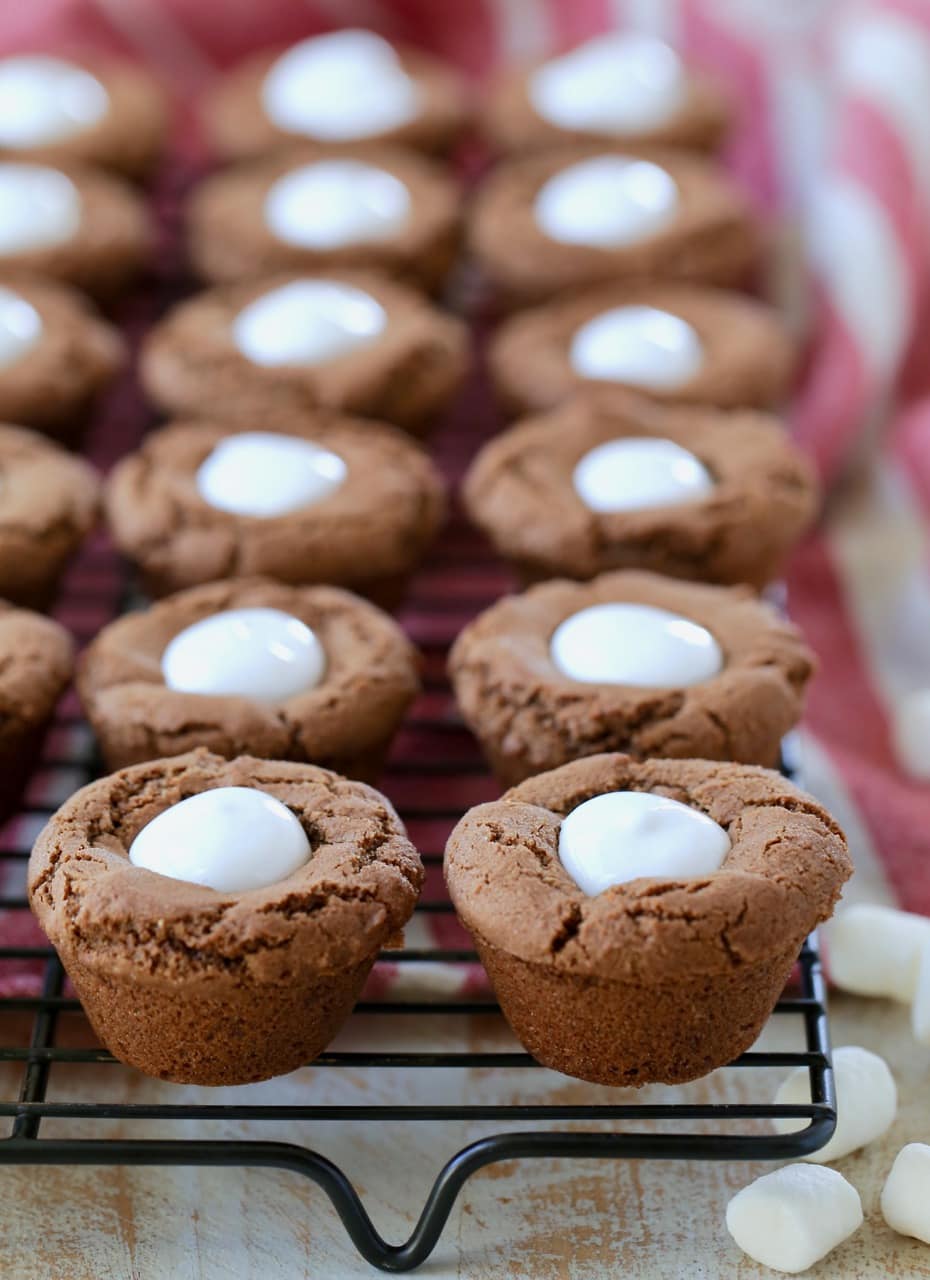 Cookie cups have kind of become my thing y'all!
I mean, why make a boring ol' flat cookie, when you can make a cute little cookie cup and fill it with something totally delicious?
That was my thought when I first made Chocolate Chip Cookie Cups filled with Nutella, then Red Velvet Cookie Cups filled with Cream Cheese Frosting, then again when I made Pumpkin Cookie Cups filled with Salted Caramel!
These bite sized treats are perfect for gifting to friends, serving at parties or for a sweet snack to keep around the house!
With the holiday season in full swing, I decided to turn my favorite winter drink into a cookie cup.
Hot Chocolate Cookie Cups are made by taking chocolate cookies, indenting them in the middle when they're hot out of the oven and filling them with marshmallow creme. They're fun to make and even more fun to eat!