Roasted tomatillos, grilled corn & jalapenos are combined in this easy Vegetarian Couscous recipe! It's the perfect vegan side dish to pair with Vegan Grilled Veggie Tacos or this delicious Vegan Burrito Bowl! And best of all, it's made in just 15 minutes!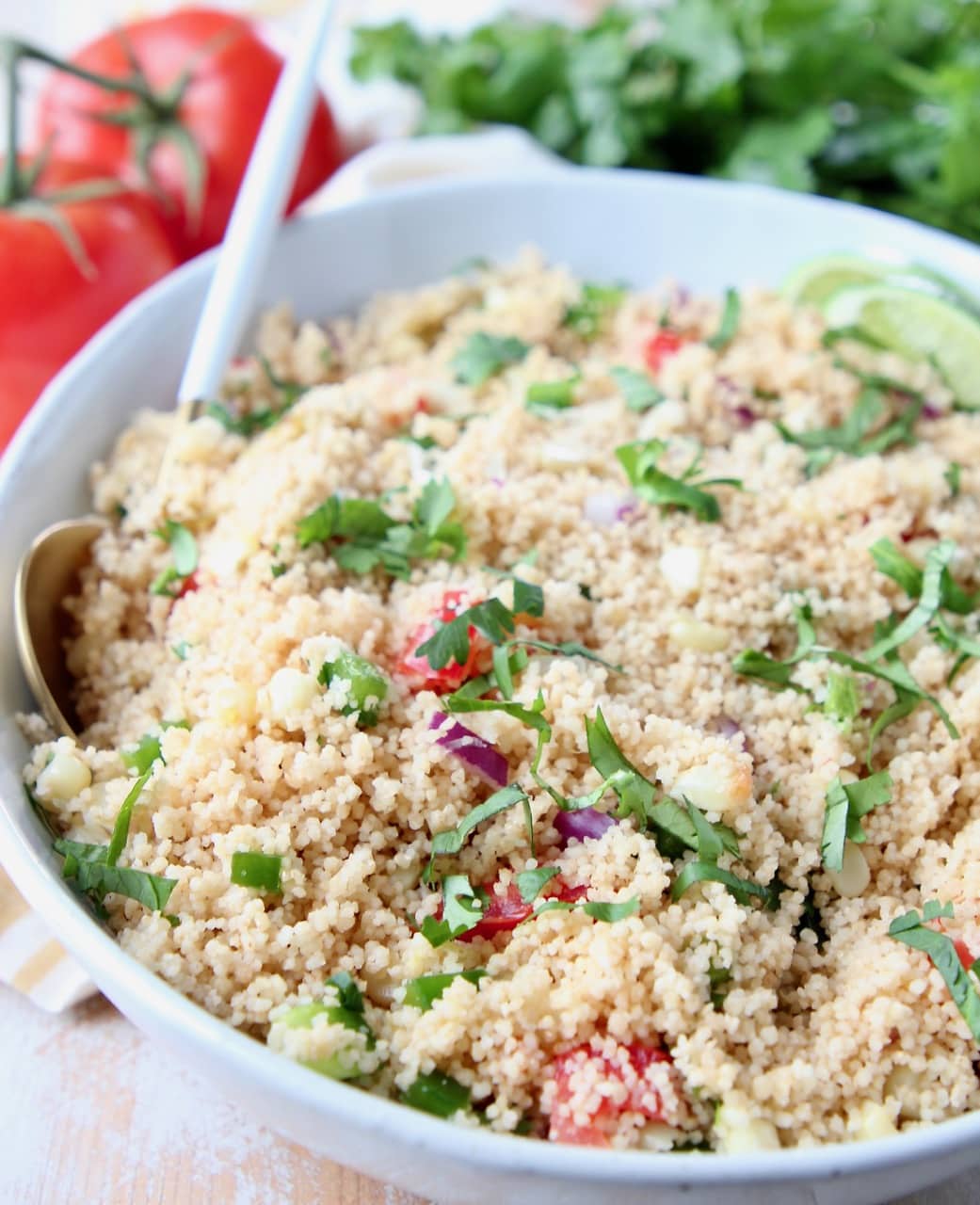 I love cooking with couscous, it's versatile and easy to prepare! So what is couscous?
Couscous is a pasta made of tiny steamed balls of semolina wheat flour. The couscous found in supermarkets today is pre-steamed and dried. This makes it quick and easy to cook at home.
Because of the quick cook time, it's great for making easy side dishes or adding to main dishes. It's mild in flavor and will take on whatever spices or ingredients you add to it.
Couscous, as seen in this recipe, is North African and different from Israeli Couscous, also known as pearl couscous. They are both made from wheat, yet Israeli couscous is much larger in size and therefore takes longer to cook. It's great in salads, like this delicious Israeli Couscous Avocado Salad.
The couscous used in this recipe is from Africa, but today I'm putting a Mexican spin on it! Roasted tomatillos and grilled corn add a smokey flavor to the dish, while jalapenos add a little spice! If you're not vegan, feel free to also crumble a little queso fresco on top!