Turkey meatballs are slow cooked in Thai peanut sauce, then served over rice & topped with fresh cilantro, carrots & peanuts in this tasty rice bowl recipe!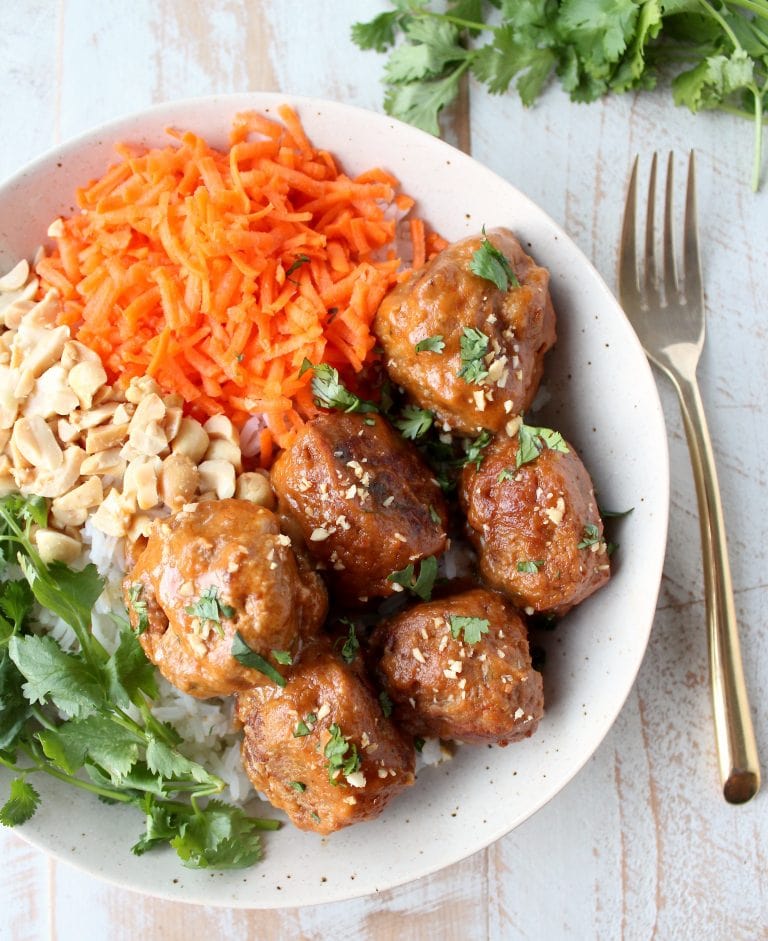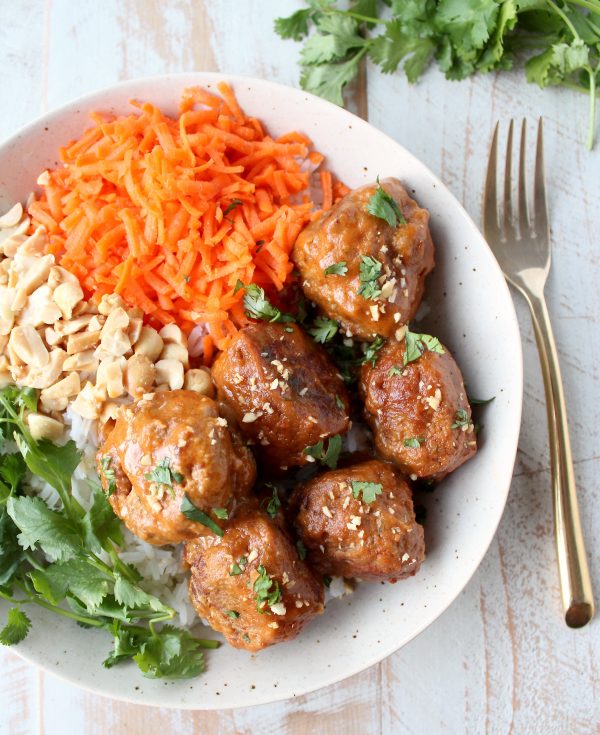 Earlier this week, I was dreaming of my favorite Thai Peanut Sauce and thinking of new recipes that I could incorporate the sauce into.
During this dreaming/brainstorming process, I was also cooking up Slow Cooker Swedish Meatballs for the Cox Smart Home event I was catering and Snapchatting live from this week.
That's when I got the idea for Slow Cooker Thai Peanut Turkey Meatballs!