Sweet, delicious dates are stuffed with flavorful blue cheese, wrapped in smokey bacon & baked in the oven. This quick & easy 3 ingredient recipe for Bacon Wrapped Dates is perfect as an appetizer or party snack!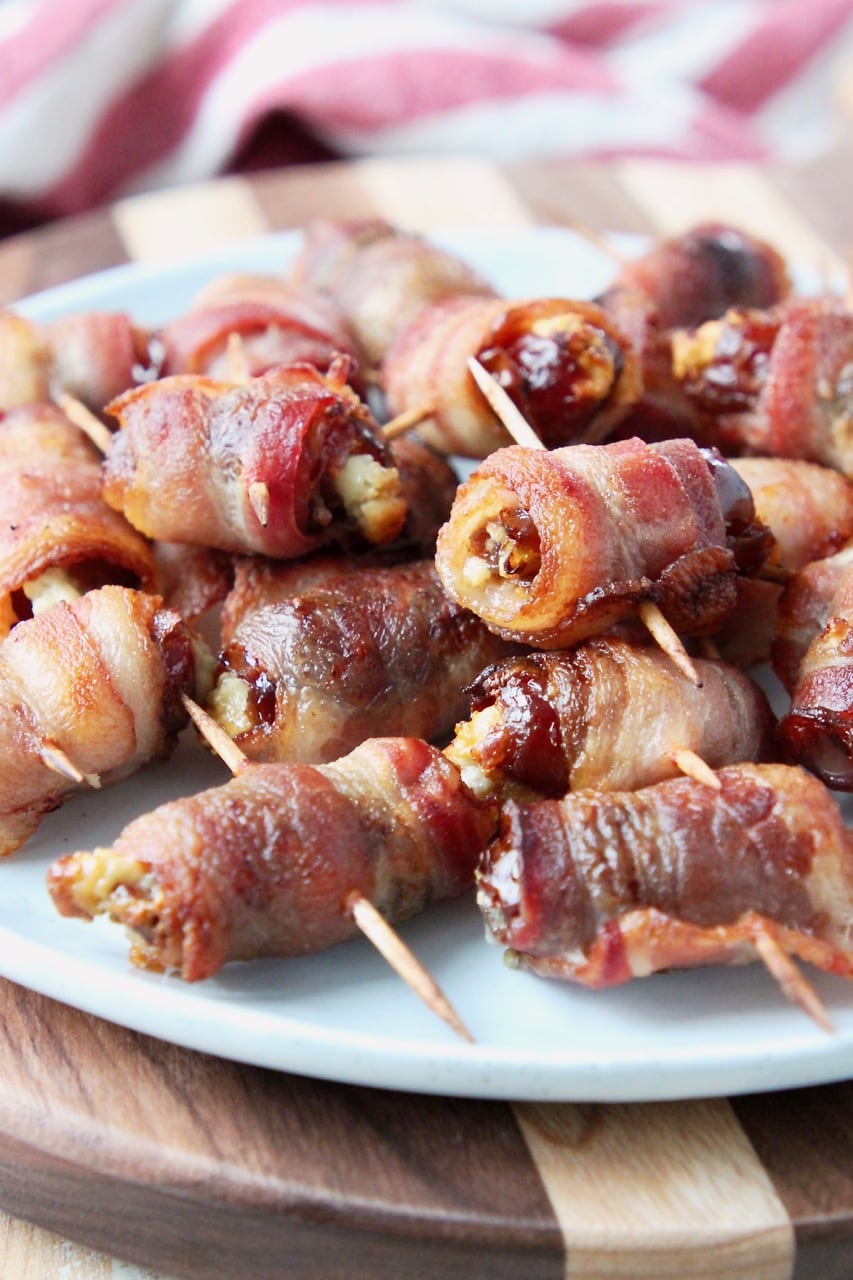 There's no denying my love of wrapping things in bacon. This Bacon Wrapped Turkey Breast is the most popular recipe on the blog every Thanksgiving.
Bacon Wrapped Meatloaf is hands down, the best meatloaf you'll ever eat! And this Bacon Wrapped Pork Loin is one of the most popular recipes of all time on the blog!
These bacon wrapped main courses are super delicious and you should definitely try them all! But if you're looking for a bacon wrapped party app, look no further than these Bacon Wrapped Dates.
These little "parties on a stick" make an appearance at every cocktail party I throw! They are easy enough to make a dozen for a dinner party or make 100 for a holiday party. They're sweet and salty and so delicious!