Thin slices of zucchini replace tortillas in this easy recipe for Low Carb Enchiladas. Topped with pepper jack cheese, filled with taco seasoned ground beef & smothered in a delicious red sauce, you won't even miss the tortillas in this scrumptious recipe!  It's perfect for those on a gluten free or keto diet.
Serve the enchiladas with Roasted Tomatillo Guacamole and Cilantro Lime Cauliflower Rice for a completely low carb Mexican feast!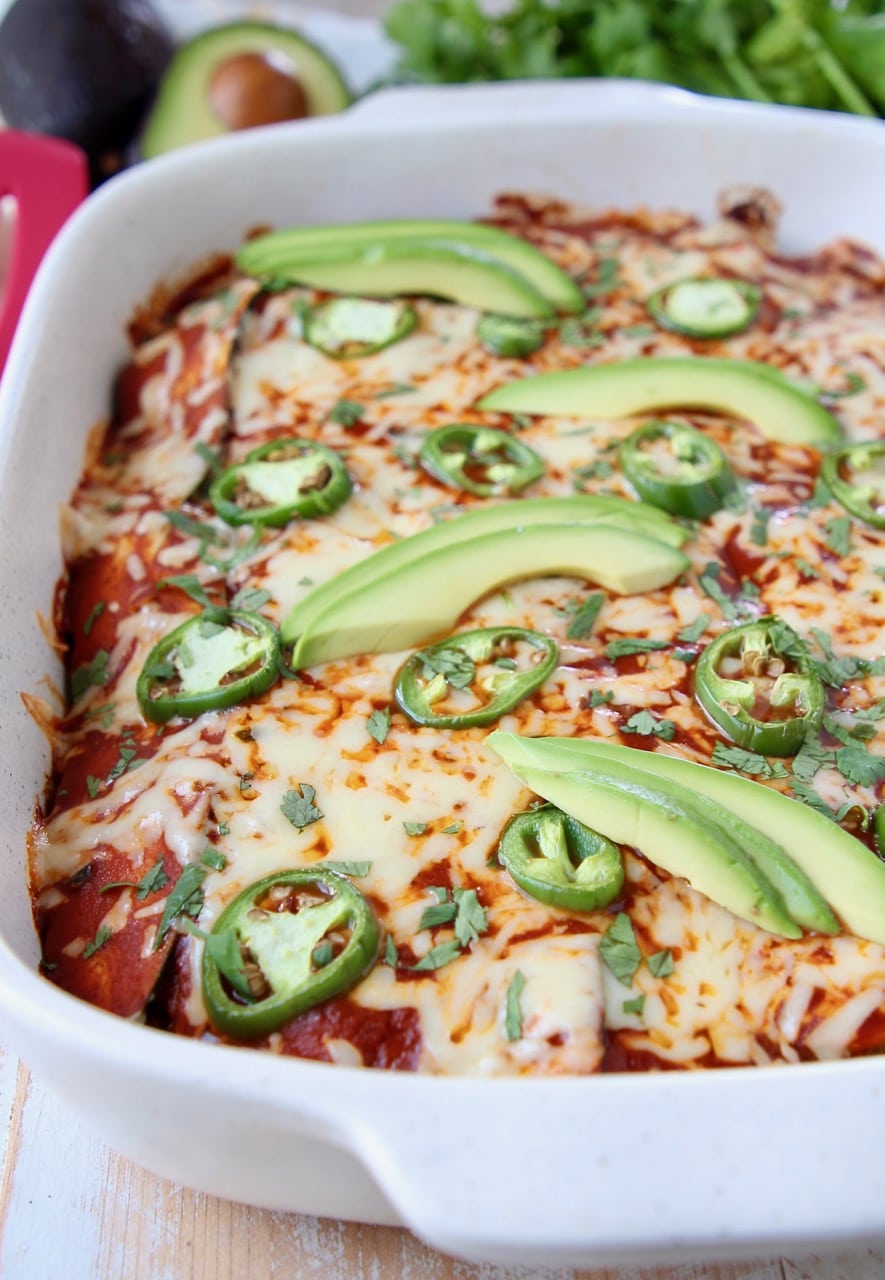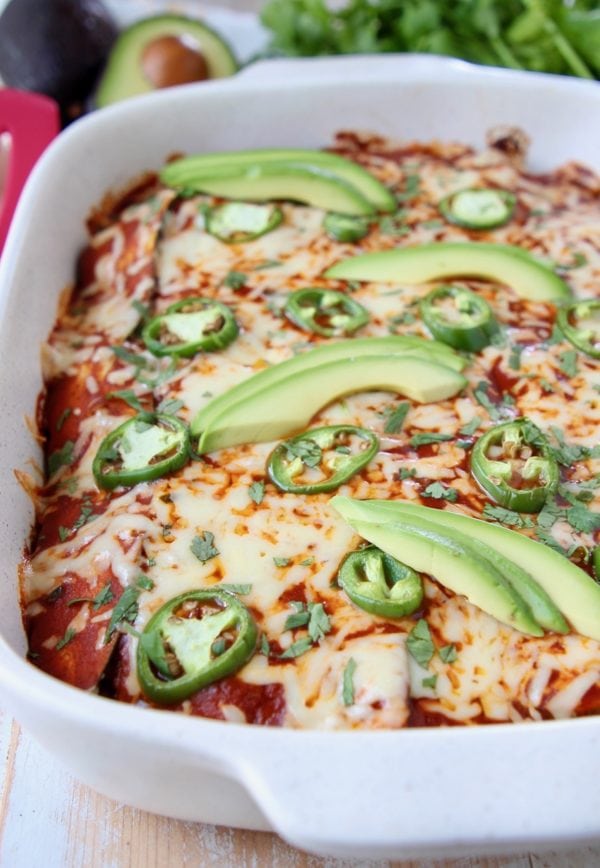 Today's post is sponsored by my friends at the California Beef Council!
I've been on a serious Mexican low carb kick lately, turning all of my favorite Mexican foods into low carb recipes. It all started with The Ultimate Low Carb Nachos, then Cheesy Taco Meatballs and Cauliflower Nachos. Now I'm adding enchiladas to my low carb Mexican menu!
Instead of corn tortillas, traditionally used to make enchiladas, I used thinly sliced zucchini. I layered the zucchini with taco seasoned ground beef, red enchilada sauce and pepper jack cheese. All of the enchilada flavor is there and it's SO DELICIOUS, but only 17 carbs per serving! This is half of the carbs in traditional enchiladas.
This recipe is not just for those on a low carb diet. It's also great for those that are gluten free or simply wanting to eat a little healthier. Zucchini is lower in carbs and calories than tortillas. It also provides a significant amount of vitamins C and B6!
It's so easy to layer up this low carb enchilada recipe and have it on the table in less than 45 minutes!