Mediterranean grilled vegetables, pita bread & feta cheese are served with an assortment of hummus varieties on a delicious veggie & hummus plate!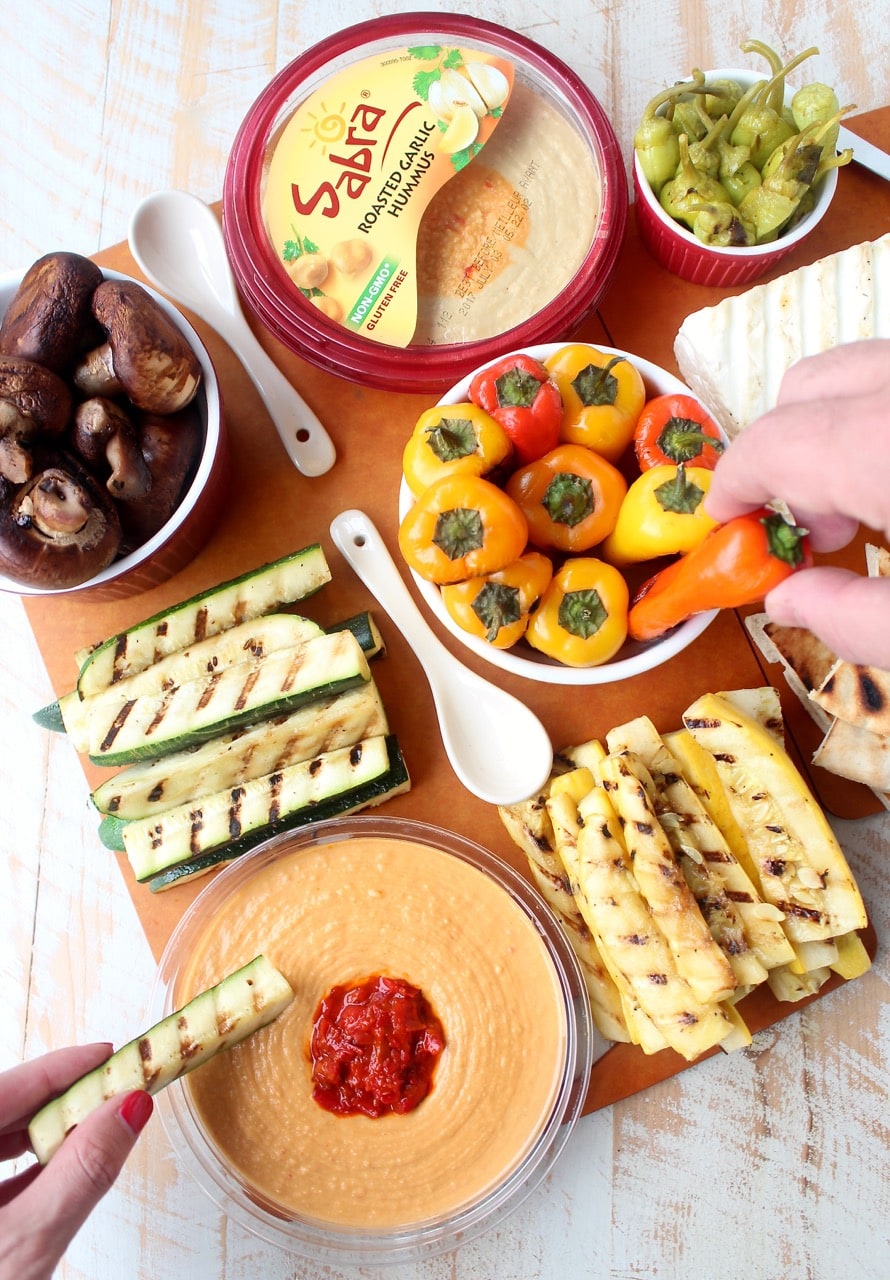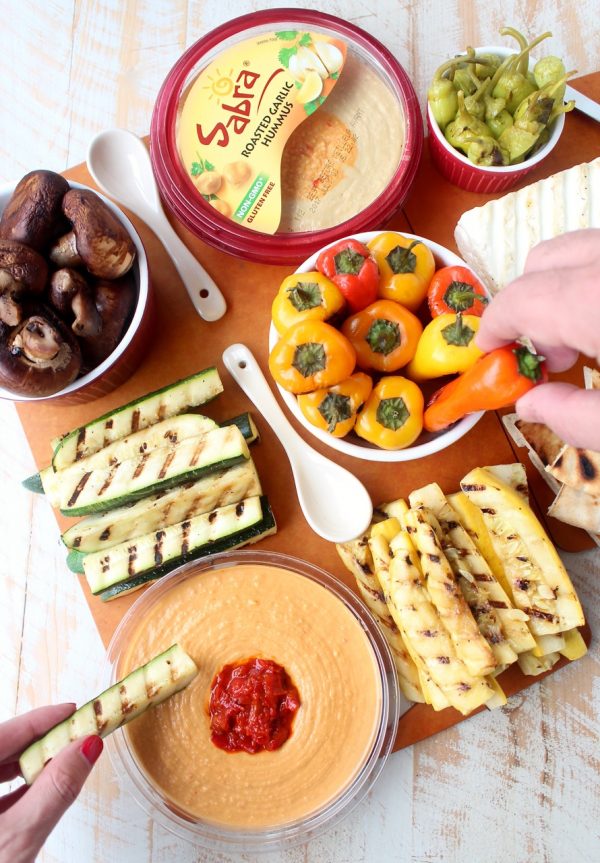 For today's post, I partnered up with my friends at Sabra Hummus to share this tasty Mediterranean platter filled with grilled vegetables and Sabra Hummus! 
One of my favorite things about grilling is the camaraderie around it. You get your friends and family together, fire up the grill and spend all day outside soaking up the sun with wonderful conversation and great food.
Between the burgers and brats, it's time for the "unofficial meal" of the day, and that's where Sabra Hummus, and this Mediterranean Grilled Vegetable Platter comes into play!