Baking homemade rosemary focaccia bread is easy, fun and delicious! This Italian bread recipe can be served as a side or appetizer. Or slice it up to make a delicious sandwich!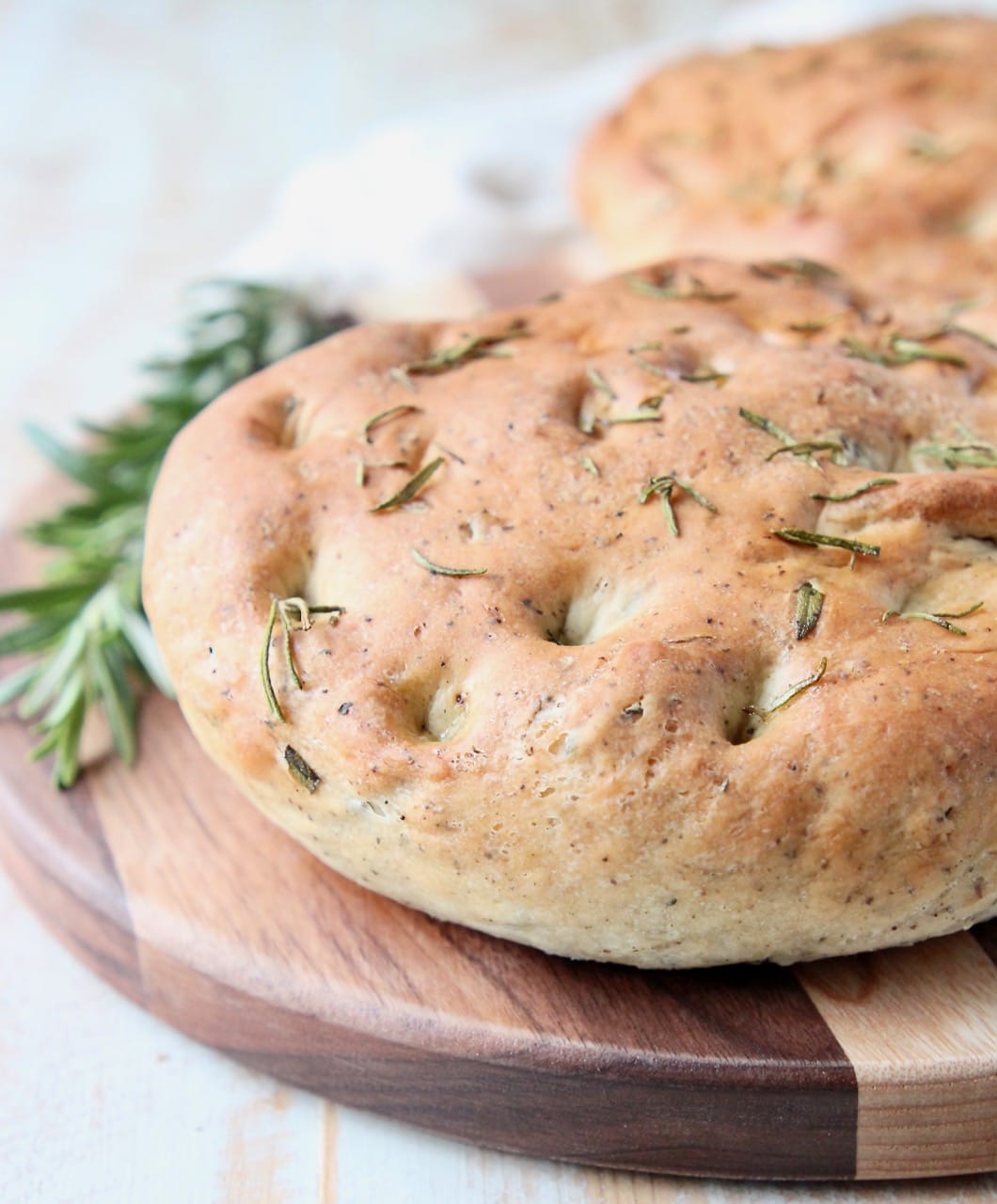 There's really nothing better than the smell of fresh bread baking in the oven!
I love to bake up a couple loaves of rosemary focaccia bread on the weekend. One is served with Sunday family dinner, usually with Beef Ragu or Creamy Tortellini Soup.
And I save the other loaf for making sandwiches throughout the week. I mean, you could eat Rosemary Tri Tip French Dip Sandwiches on another type of bread. But why would you want to?
My Dad has been making this easy focaccia bread recipe for years. He always makes extra loaves to share with coworkers, friends and neighbors. It's one of the most requested recipes he makes. Well, that and his Famous Captain Crunch Fried Chicken, of course!