Crispy goat cheese, creamy avocado & juicy strawberries top spinach & arugula, tossed with avocado vinaigrette, for the perfect vegetarian Spring salad!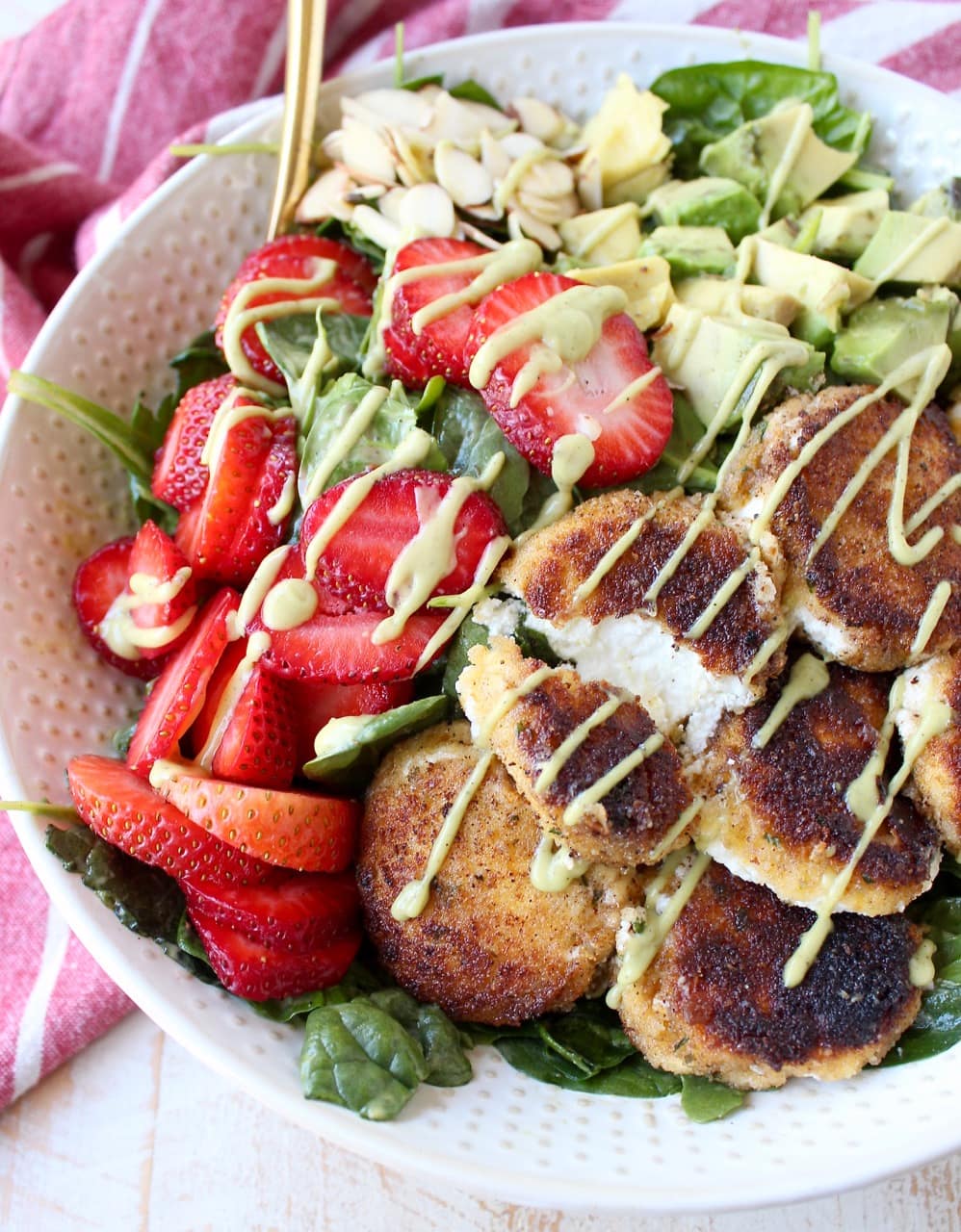 Oh Spring, how I love you! You provide warmer, longer days, and a new season of fresh produce to play with!
With the arrival of juicy strawberries and ripe avocados at my local farmers market, I couldn't help but put them in a delicious new salad for Spring, that's also perfect as an Easter side dish!