This heart healthy smoothie recipe is perfect for busy mornings! It's filled with ingredients that support heart health and it's made in only 5 minutes!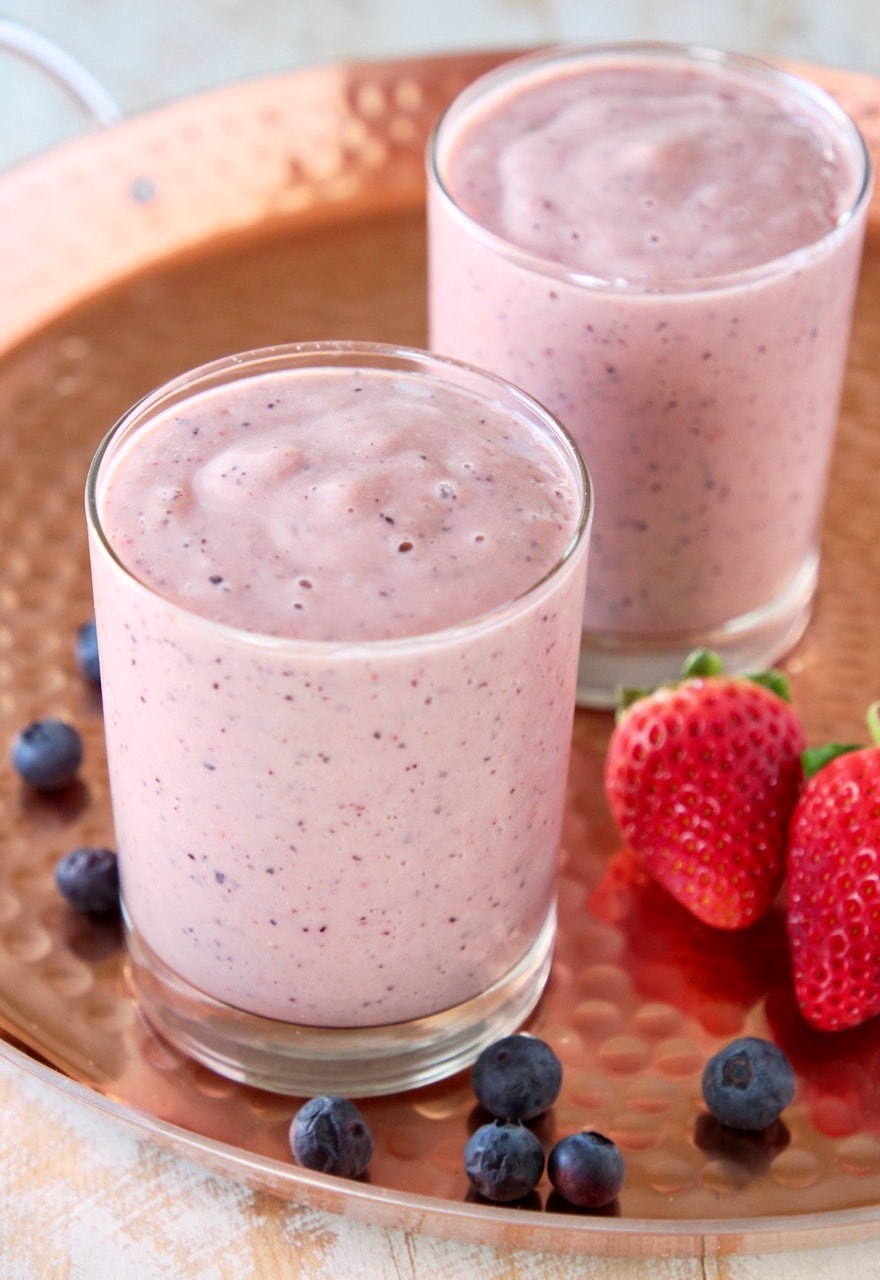 February is National Heart Health Month and one of the best ways to keep your heart healthy is by eating healthy!
Seafood, fruits, veggies, healthy fats, soy products and whole grains round out a great heart healthy diet and help reduce the risk or heart disease. This heart healthy fruit smoothie features 4 fresh fruits and soy milk for a simple smoothie recipe to start your day!
To round out the rest of your weekly menu with heart healthy recipes, try this Pesto Baked Salmon with cherry tomatoes and zoodles.
This Butternut Squash Spinach Kale Salad is another vitamin and nutrient packed recipe that can be served as lunch, dinner or a side dish.
And try these Heart Healthy Granola Bars for an easy on-the-go snack!