Gluten Free Asparagus Beef Stir Fry is a simple and flavorful recipe that is perfect for weeknight dinners and sure to become a family favorite!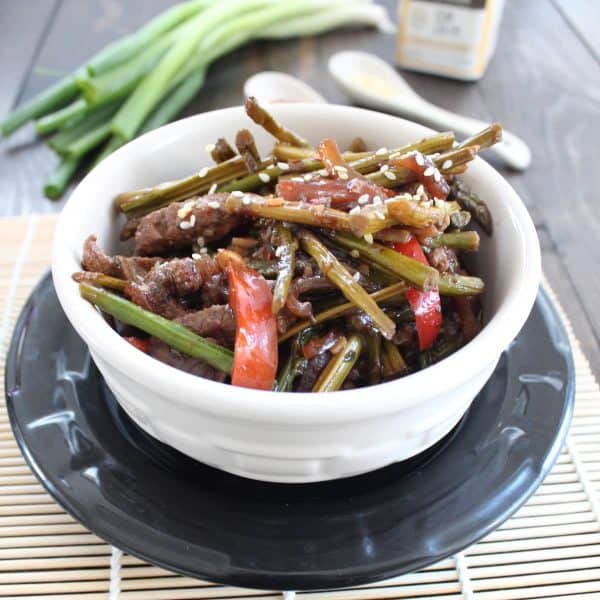 There's nothing I love more than "better than take out" asian dishes, such as this Asparagus Beef Stir Fry.
It's not only better, it will probably take less time than driving to pick up the take out and it's gluten free!