Delicious Italian marinated grilled shrimp is topped with homemade tomato basil bruschetta and served over sautéed zucchini noodles in this healthy, Whole 30 and gluten free Shrimp Bruschetta Zoodle Bowl recipe!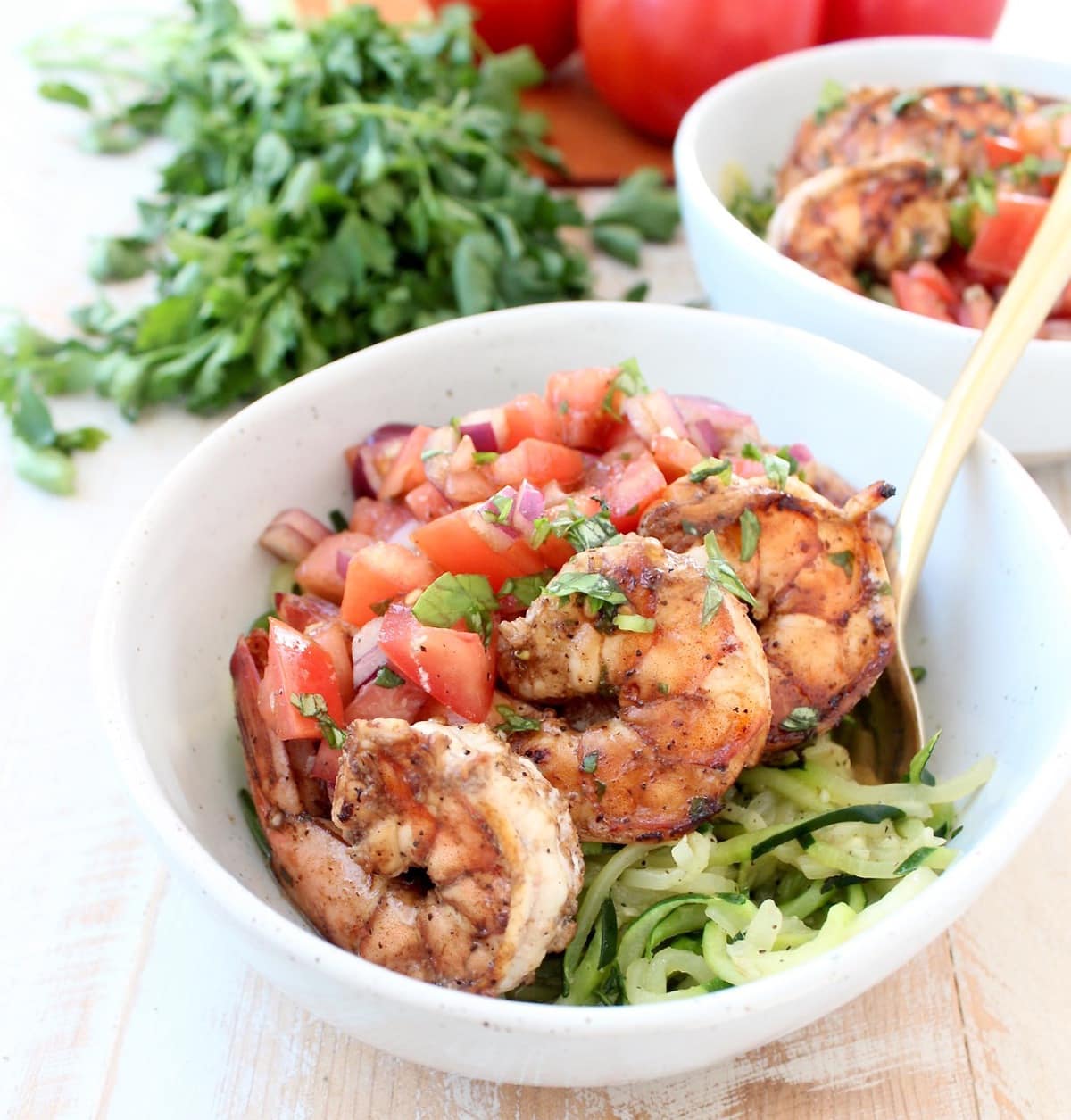 With over 4.5 MILLION video views on Facebook, over 100,000 shares and 40,000 comments, it's clear to see that these Bruschetta Grilled Chicken Zoodle Bowls are a hit!
The original inspiration for these bowls came from my Tomato Basil Bruschetta Recipe that I've been making for years! I wanted more ways to eat this delectable recipe, rather than just as an appetizer, so I served it over grilled chicken, on a bed of zoodles and the world took notice!
Today, I'm sharing how to make a similar bruschetta zoodle bowl, but with delicious grilled shrimp! And I'm serious when I say DELICIOUS grilled shrimp! I could eat this shrimp by itself, all day every day… and I did! I could not resist gobbling up a few grilled shrimps before putting these bowls together!