Try one of my all-time favorite recipes for dinner tonight! Layers of creamy polenta, Italian seasoned ground turkey & roasted cherry tomatoes make up this delicious, gluten free turkey casserole. This healthy recipe is also easy to make in under 45 minutes!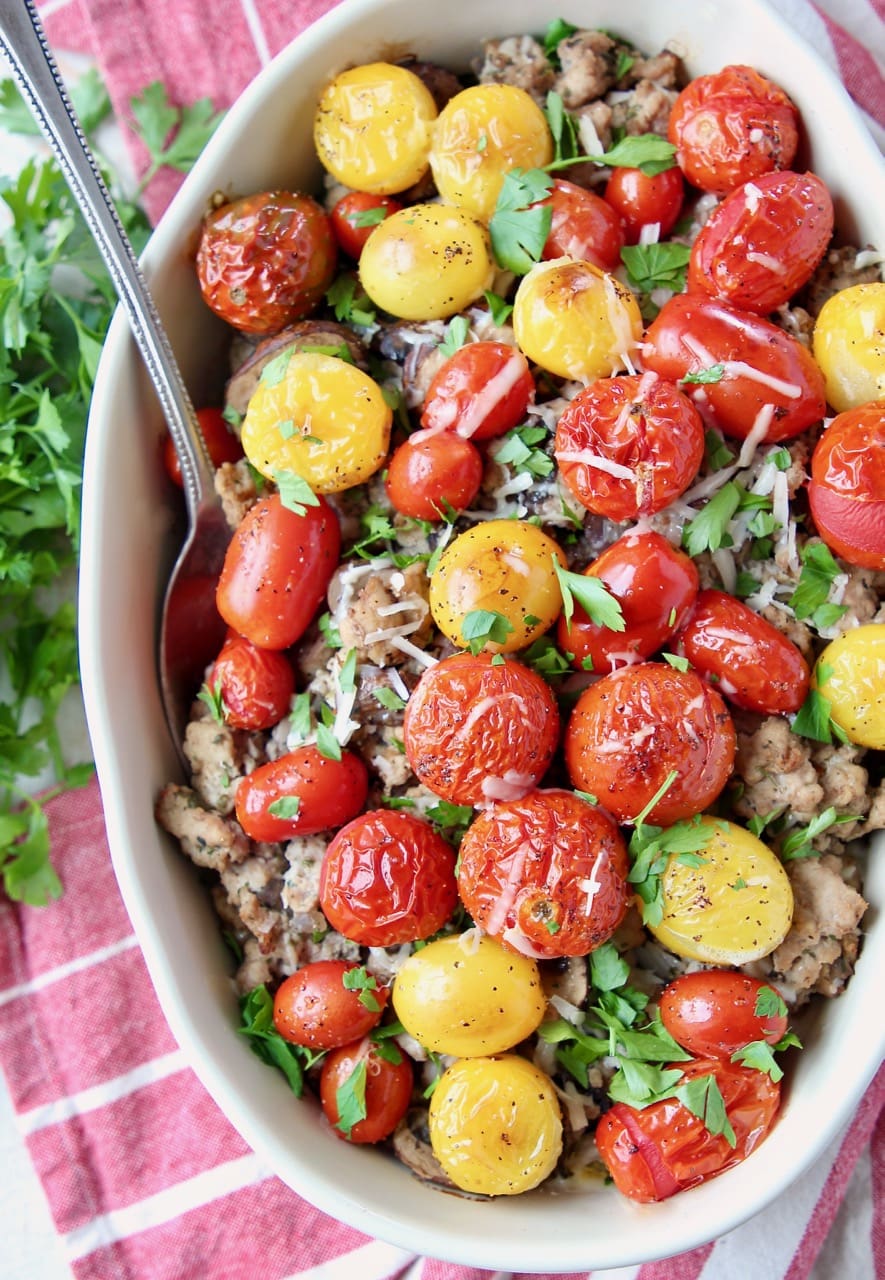 As a food blogger, it's hard to pick your favorite recipe. Shoot, it's hard to pick your top 10 favorite recipes, but this one is definitely in my top 10!
I originally shared this recipe on the blog in 2014 and I've made it at least 100 times since then! It's so easy to toss together. I almost always have all of the ingredients on hand and Kurt and I both love it! Bonus, it's on the healthy side, low in calories and gluten free!
I like to make it for an easy weeknight dinner, then eat the leftovers for lunch throughout the week. It seriously makes the best leftovers! But the great thing about this dish is that it also looks fancy enough to serve at a dinner party.
I made it for one of my best friends and her husband. Their response, "this is the best thing I've ever eaten that you've made"! Coming from people who have eaten dozens of my recipes over the years, I took this as a huge compliment!
A layer of creamy polenta + basil pesto + Italian seasoned turkey and veggies + roasted balsamic cherry tomatoes = a seriously scrumptious casserole! I can guarantee you this will be one of the best casserole recipes you've ever tried!