White Chocolate Chip Pumpkin Spice Cookies are a sweet and delicious treat combining the flavors of fall, perfect for Halloween parties and events!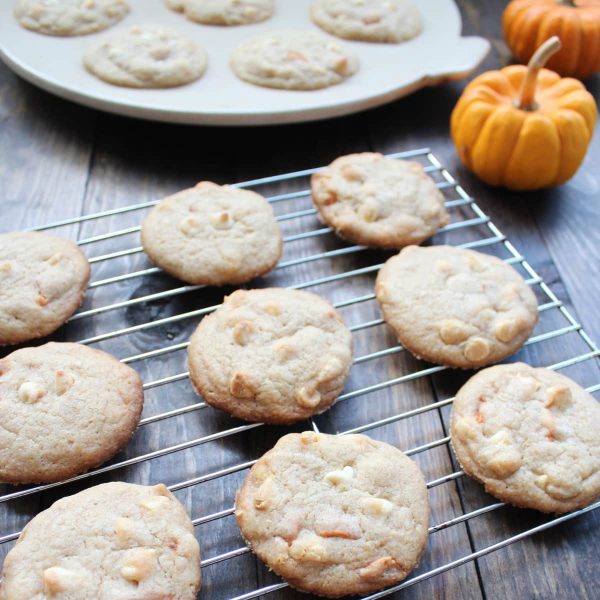 Last weekend I was invited to attend a BBQ with a friend… about two hours before the BBQ.  Being a food blogger, it is completely unacceptable to show up to a BBQ empty handed… even when you only have two hours notice!
I was trying to figure out what I had in my pantry that I could toss together that didn't require a trip to the grocery store. Luckily I had a bag of white chocolate chips and a bag of Pumpkin Spice Hershey Kisses staring at me from the pantry.
It was one of those moments where you look at two items, a light bulb goes off and you immediately think "the two of you need to meet and become friends!"