This easy recipe for jalapeño sausage pizza is topped with a scrumptious homemade 3 cheese jalapeño ranch sauce for one seriously delicious pizza!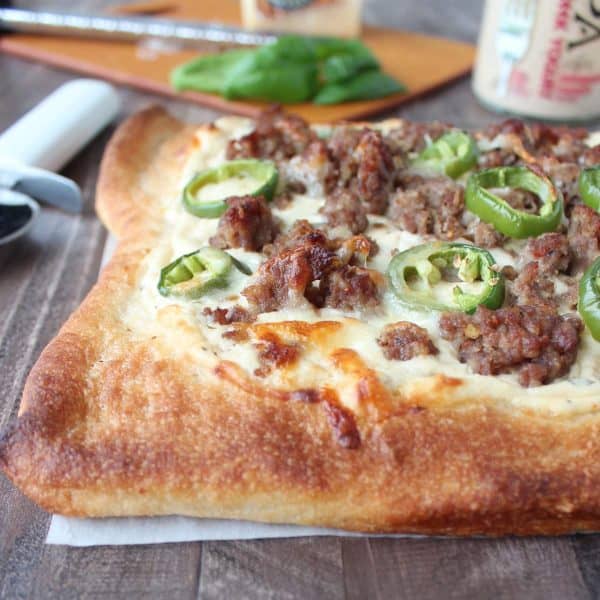 One of my favorite things to do when visiting my friends in Phoenix is to go eat at my besties pizzeria, Jimmy and Joe's!
If you've been reading my blog for a while, you've definitely heard me mention Jimmy & Joe's a time, or two, or twenty! 😉
While I know that every topping combination they have is delicious, my order is always the same, Sausage, Jalapeño, Ricotta, or as I like to call it, "The Whitney"!