Blistered Shishito Peppers sauteed in Soy Ginger Sauce are an Asian restaurant favorite that you can now easily make at home with this simple 20 minute recipe!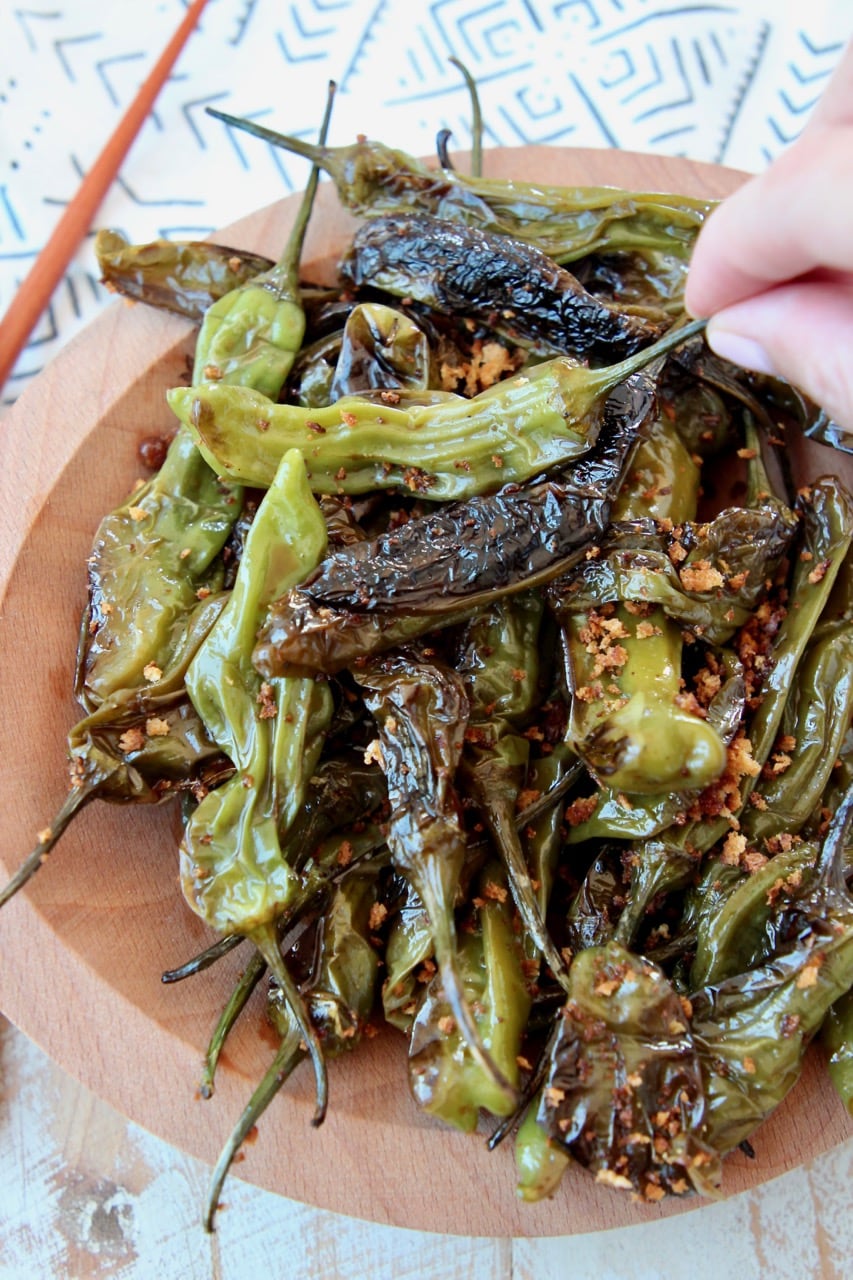 Over the years I've turned hundreds of friends and family members on to the deliciousness that is a Shishito Pepper! Ok, maybe that's a slight exaggeration, but lets just say I've introduced a lot of people to these amazing little peppers and everyone has loved them!
What are shishito peppers?
Shishito peppers are a sweet pepper from East Asia, often served as a starter at popular sushi restaurants such as Nobu, Ra and Katsuya. The fun thing about these peppers is that they're a mild, sweet pepper, yet about one in every ten is spicy!  Surprise!
I call them the "Russian roulette" of peppers because you never know when you're going to get a spicy one!
Up until a couple of years ago, I was only able to find fresh shishitos at the Asian markets around San Diego. Now I see them at most major grocery stores, including Sprouts and Trader Joe's.