This gluten free recipe for popcorn balls combines kettle corn with peanut butter cereal, creamy peanut butter, honey & marshmallows for a delicious treat!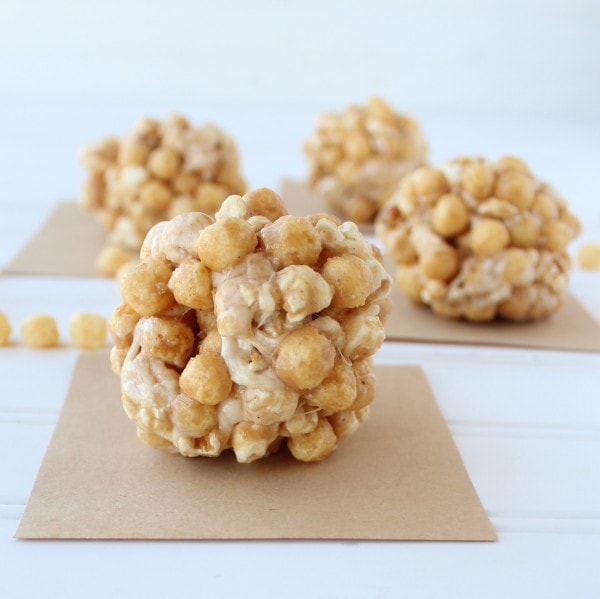 Is it just me or do you think of popcorn balls and Halloween hand-in-hand? It's kind of like stuffing and Thanksgiving.
Why do we not eat popcorn balls and stuffing year-round? I mean, they're both really delicious! I think I'm going to start the year-round stuffing and popcorn ball trend, who's coming with me? 😉
While thinking of new fall recipes, including ideas for fall holidays, like Halloween, I came up with my own little twist on popcorn balls!