The BEST Instant Pot Risotto recipe is so easy to make! Mushrooms, garlic, French onion dip mix & parmesan cheese add a ton of flavor to this tasty dish!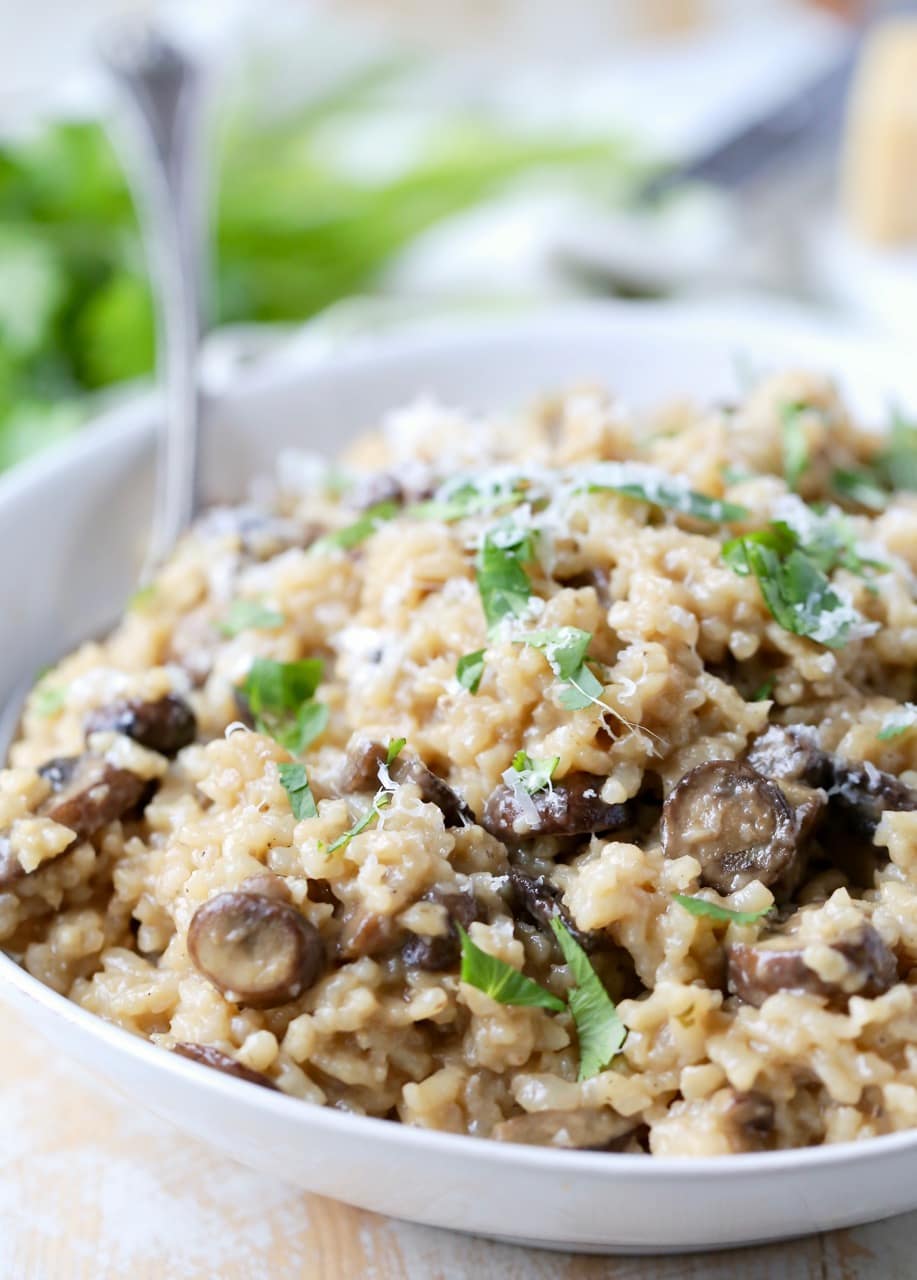 Risotto is one of my favorite Italian dishes. It's rich, creamy and so delicious!
I can't wait to make this Butternut Squash Risotto every fall! And I love serving this Cilantro Lime Pesto Risotto with Mexican food.
The one thing about risotto that I don't like is the hands-on time it takes to make risotto. It's not hard to make. You just have to hang out by the stove for 30-45 minutes ladling broth into the risotto. That's what makes risotto so creamy!
I thought there was no way that Instant Pot Risotto was going to create the same creamy texture as traditional risotto. But it does!
I took me a few attempts to get the perfect rice to broth ratio down. But in the end, I created the most creamy, dreamy Instant Pot Risotto!
No more standing around the stove to get the perfect creamy risotto. Just spend 10 minutes sautéing ingredients in the Instant Pot, then pop the lid on. Pour yourself a glass of wine and relax while the Instant Pot does the work for you!