This Nutella Hummus recipe is an easy gluten free snack, perfect for serving with fresh fruit or graham crackers for dipping!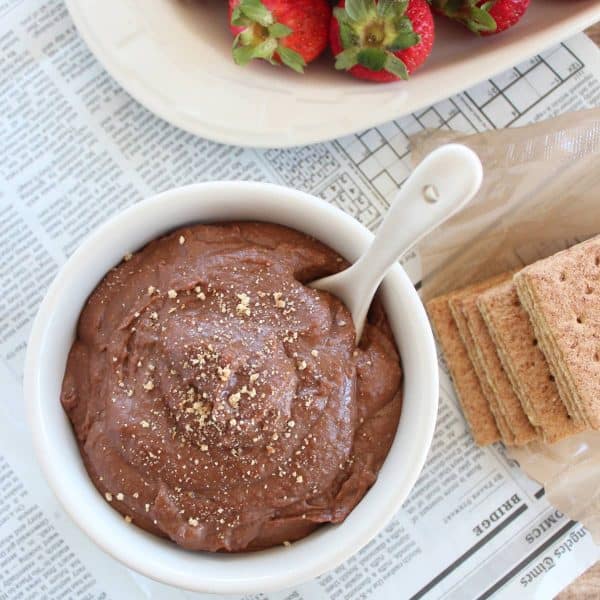 Nutella, Buffalo Sauce, Coffee, Bacon, Sriracha & Wine… these are a few of my favorite things! 🙂
While I don't necessarily eat them all together, I do try to find new & unique ways to incorporate each of these ingredients into new recipes on the blog!
For this recipe, I was inspired by the popularity of my Pumpkin Hummus recipe on Pinterest and decided to try another spin on hummus using one of my favorite ingredients, Nutella!