It only takes 6 ingredients & 20 minutes to make these delicious pumpkin pastries! They are so easy to make & perfect for breakfast, brunch or dessert!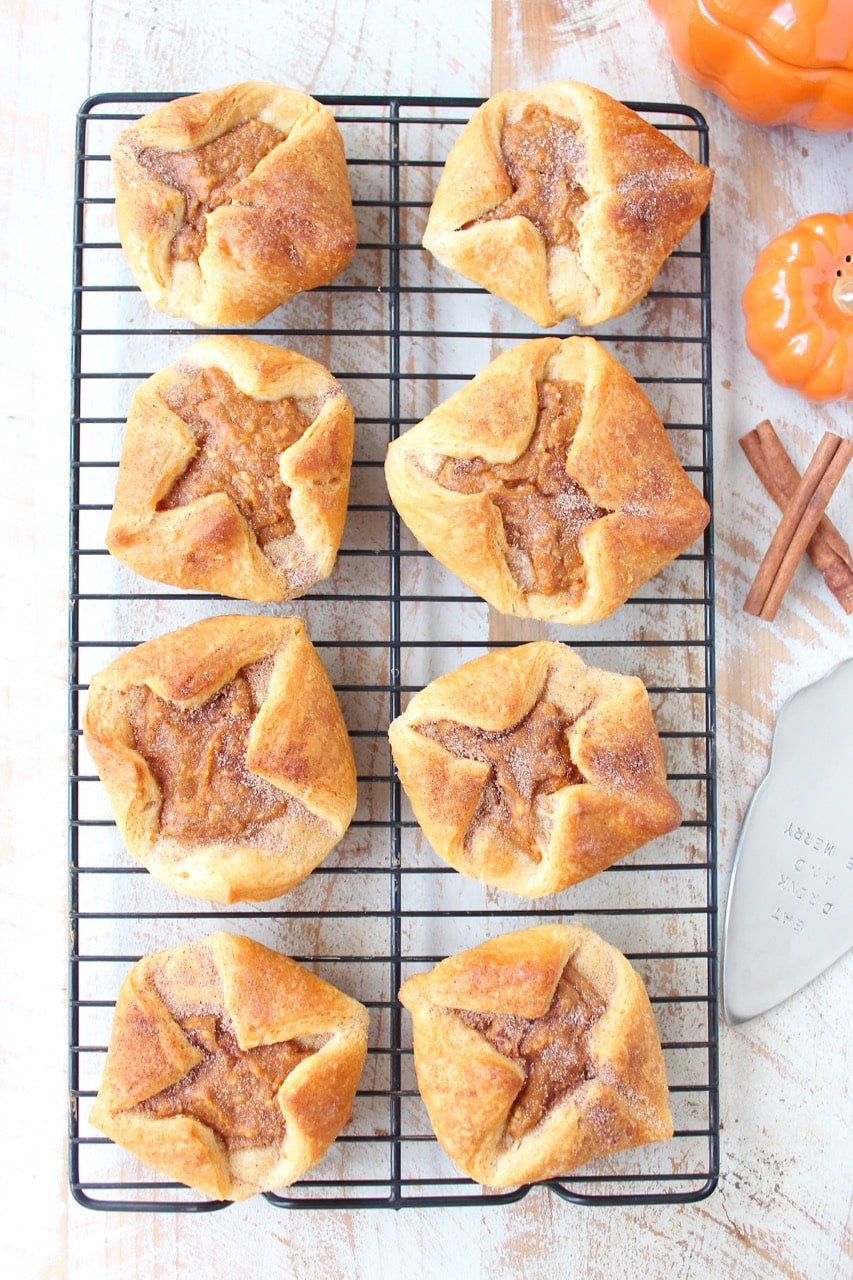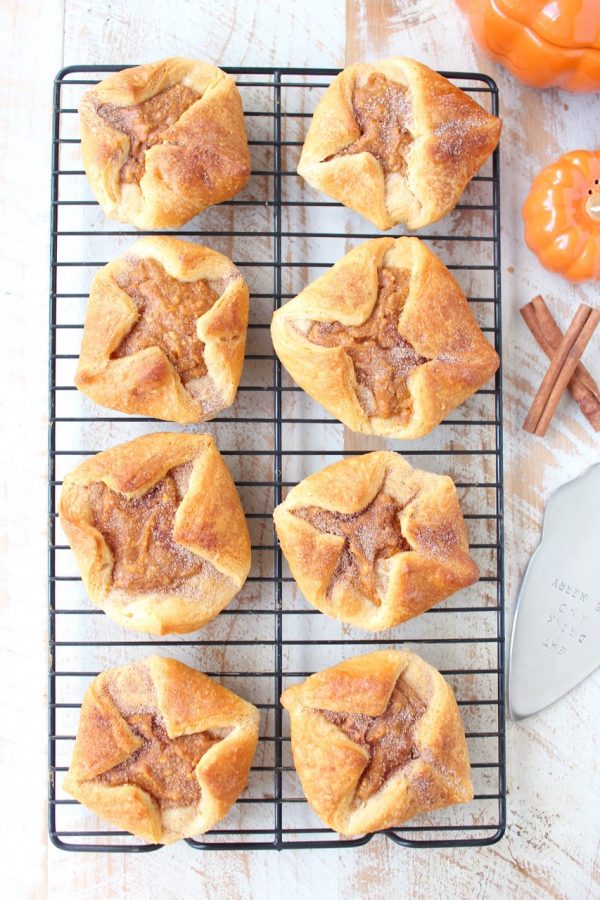 I was originally inspired to create this delicious breakfast treat when my bestie Amy Black said "You have to try the pumpkin filled croissants at Starbucks!" I was immediately on board with this, but when I arrived at my beloved Starbucks, there were no pumpkin filled croissants, only pumpkin muffins, scones and bread.
I then remembered one of my favorite breakfast treats of all time…. Blueberry Pastry Delights and thought, I could basically do the same thing, but with pumpkin instead of blueberries.  Two weeks later, here we are… sitting in the middle of Pumpkin Pastry heaven!