The perfect vegetarian summer dinner, this grilled peach flatbread topped with goat cheese and balsamic reduction is sweet, salty and super scrumptious!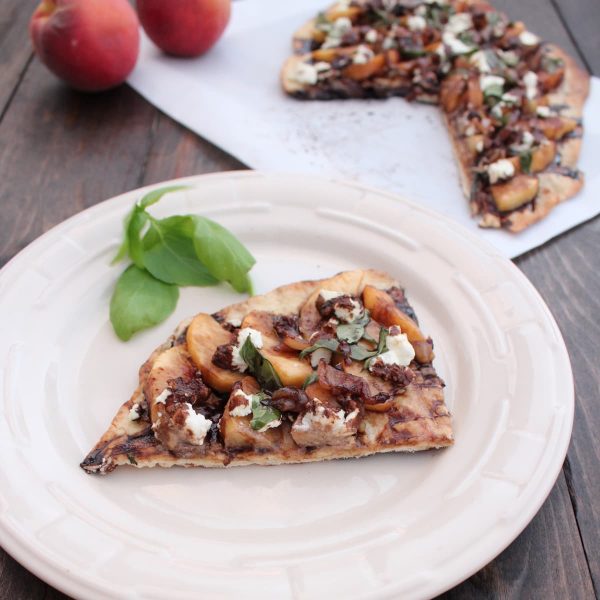 Instead of ingredients or recipes, some days I simply head to the grocery store with a list of ideas like "balsamic peaches, chocolate bacon donuts, pizza with goat cheese, creamy avocado dressing and grilled flatbread."
Sometimes each item in the list becomes its own dish, sometimes they go together!
I decided that "chocolate bacon donuts" could pretty much stand on their own and "creamy avocado dressing" would go on a delicious new salad, but I thought the "balsamic peaches, pizza with goat cheese and grilled flatbread" could all be combined into a sweet, salty and scrumptious new recipe. That is when this dish was born!