Deliciously flavorful basil pesto, ricotta cheese & cream cheese are combined to make a creamy, cheesy sauce. The sauce is tossed with pasta shells in this easy 20 minute pesto pasta recipe!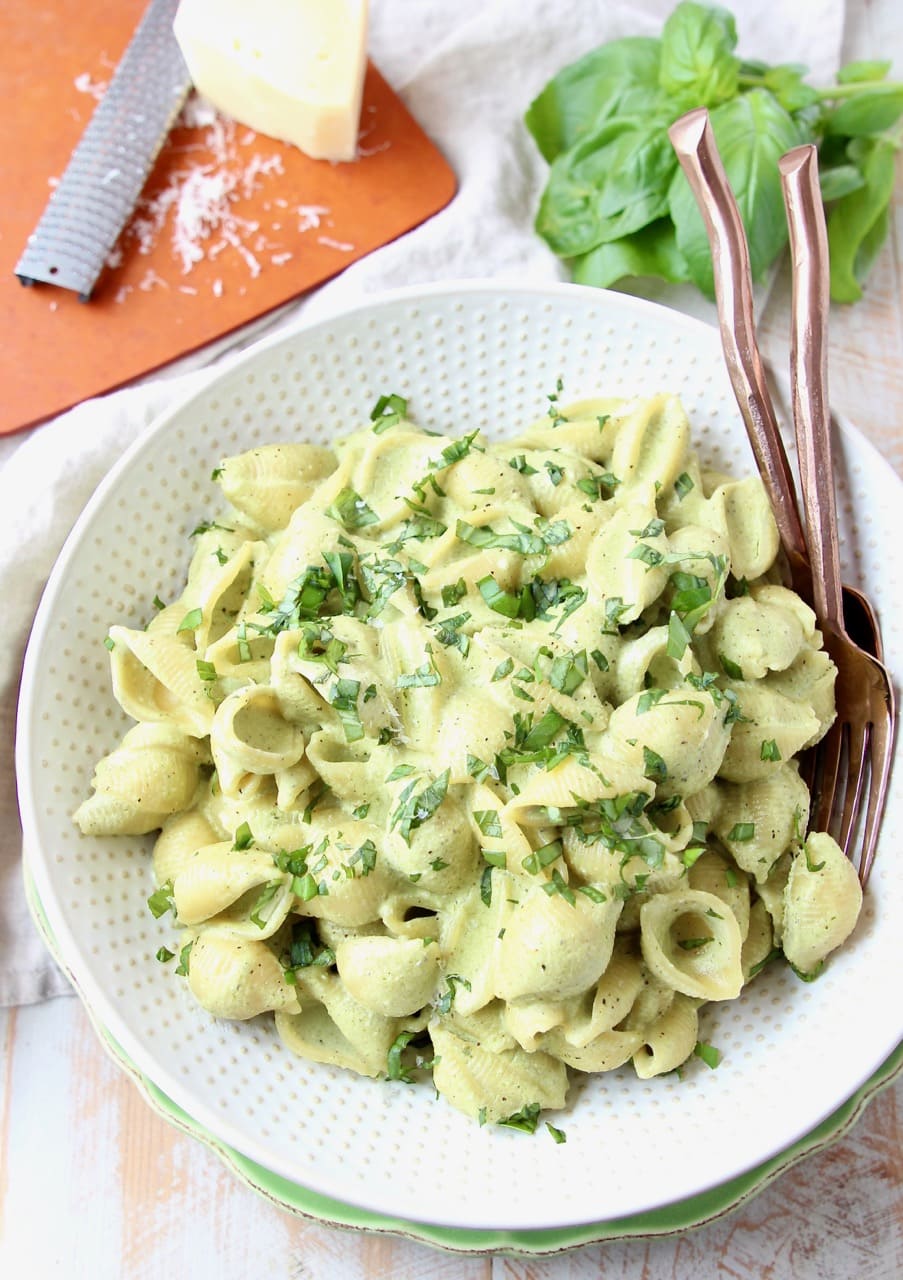 To say that I'm a big fan of pesto would be the understatement of the century!
I make half a dozen different types of homemade pesto and use them in tons of different recipes! Basil Pesto is delicious on Baked Salmon. And Sun Dried Tomato Pesto is perfect in this One Pot Vegetarian Tortellini dish!
Pesto can be used on everything from sandwiches to pizza to grilled chicken. But its most popular use is tossed with pasta!
Instead of simply tossing pasta with pesto, in this recipe I made a creamy, cheesy pesto sauce. It's rich, creamy and decadent! It can be served as a side dish with an entree like Italian Meatloaf or Bruschetta Chicken Parmesan.
It can also be served as a main dish. If you want a more complete meal, add a protein like grilled chicken or steak to this delicious Pesto Pasta!