Berry Cream Fillo Baskets are a deliciously simple dessert, made in only 10 minutes, they're perfect for Memorial Day, 4th of July or Summer BBQ's!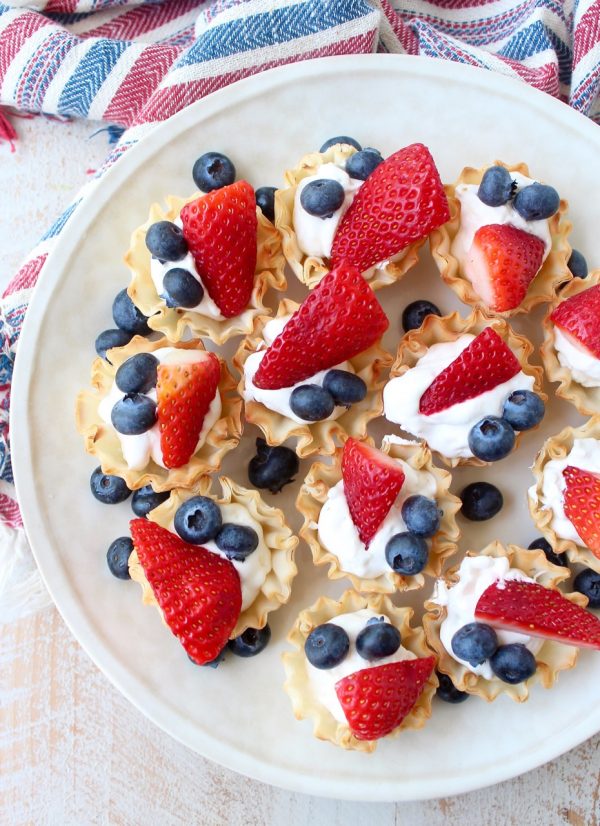 These berry cream fillo baskets are the perfect bite-sized patriotic dessert for a summer cook-out! I'm a fan of the popular "flag cake", but after a huge plate of BBQ I thought something small and light would be better!
Whether it's Memorial Day Weekend or 4th of July, you can whip these sweet little desserts up in no time!