Delicious Hawaiian Pizza is easy to make at home! This recipe is topped with a scrumptious homemade Sriracha Pizza Sauce that will instantly become a new family favorite!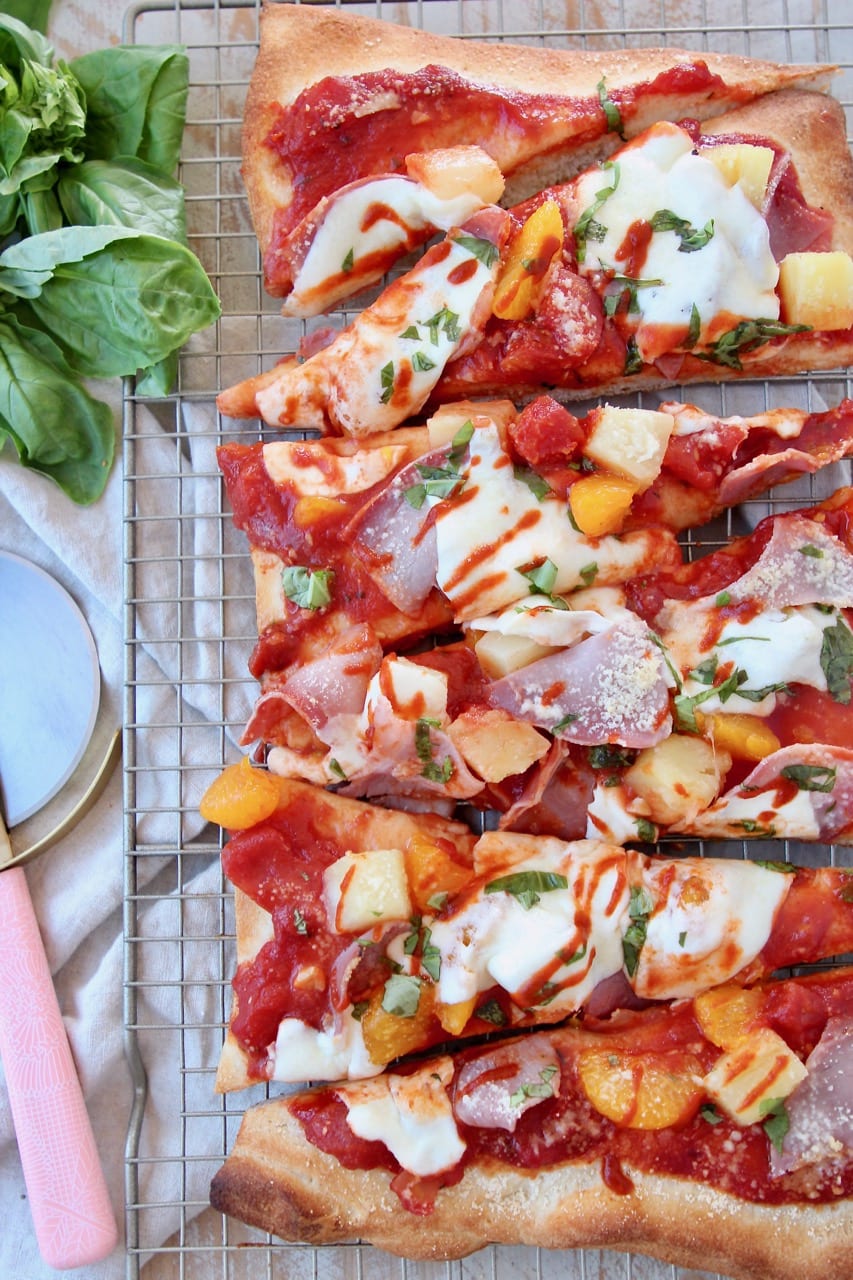 Pizza might just be the greatest food ever created. It's carbs, sauce and cheese, plus a variety of delicious toppings all combined in one dish!
Starting a pizza recipe with a delicious dough and scrumptious sauce is the key to a great pizza. I love experimenting making different pizza sauces. The Three Cheese Jalapeno Ranch sauce that I created for this Jalapeno Sausage Pizza is an all time favorite. But this Sriracha Pizza Sauce is now tied for first!
Growing up, one of my favorite pizza restaurants in Oklahoma was Hideaway Pizza. I would always order their "Maui Magic", a pizza topped with pineapple chunks, mandarin oranges and Canadian bacon.
This recipe is my adaptation of that delicious pizza! In this version, I added homemade Sriracha pizza sauce and swapped out the Canadian bacon for prosciutto.
The spiciness of the sriracha pizza sauce pairs perfectly with the sweetness of the pineapple and mandarin oranges. If mandarin oranges on a pizza is just too weird for you, they can always be left off. Already have ham at home? Use that in place of the prosciutto.
But for the love of Sriracha, take a little time before preparing the pizza to make this sriracha pizza sauce! The recipe makes enough for 3 pizzas. Save extra sauce in the fridge or freezer to make delicious pizzas over and over!