Toss your favorite pizza toppings, like sausage & peppers, with spaghetti & pasta sauce, then top with cheese for an easy pizza baked spaghetti recipe!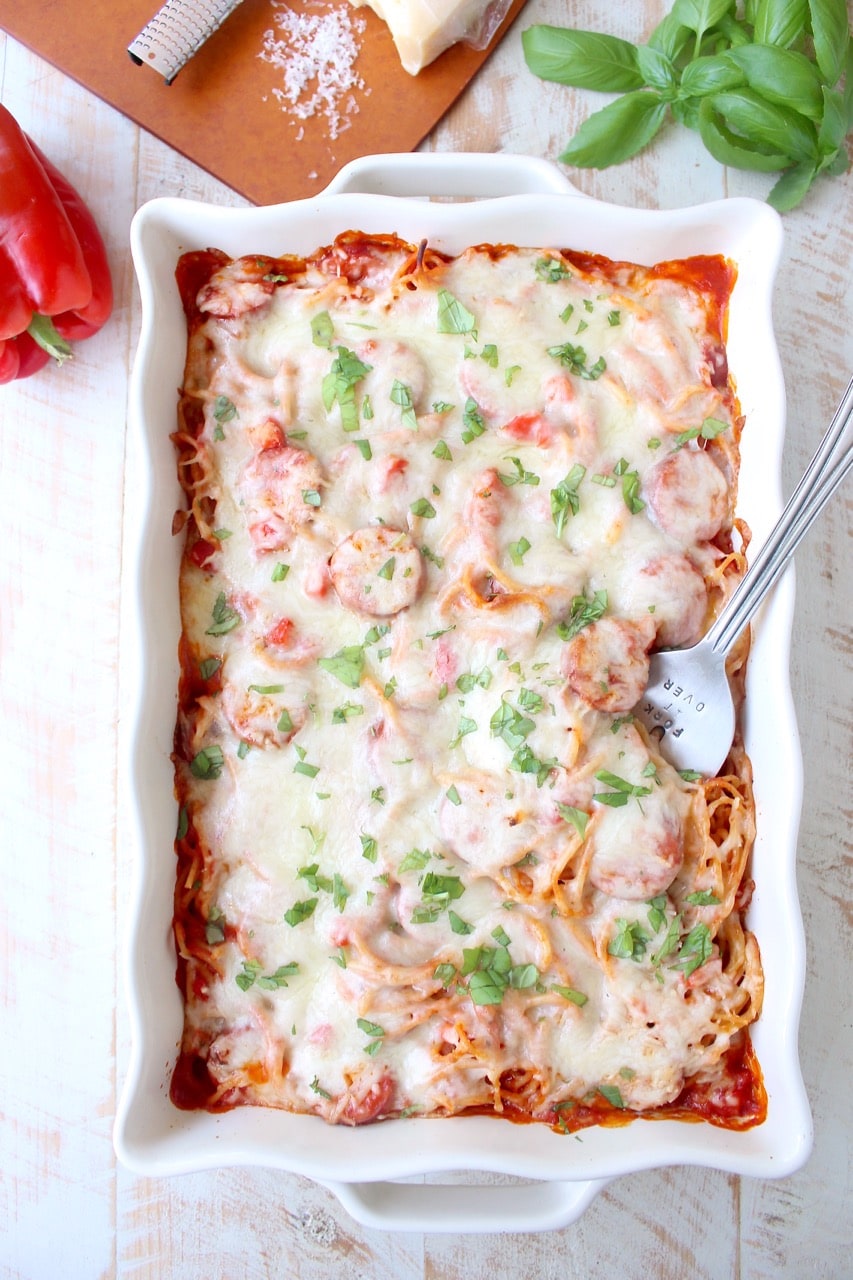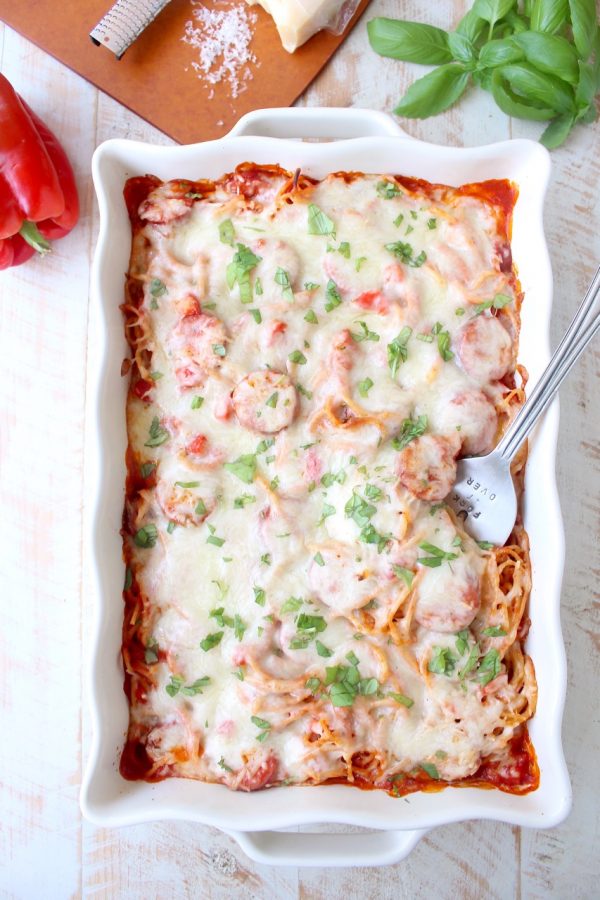 For a lot of families across the country, this week is back-to-school week, which means after school activities, busy schedules and the need for easy weeknight meals!
If you're looking for new recipes to add to your weeknight menu repertoire, look no further than this pizza baked spaghetti recipe!
I tossed my favorite pizza toppings, sausage and peppers, with extra saucy spaghetti and topped the whole thing with lots of parmesan and mozzarella cheese for a meal that the entire family will love!
The best part is, the recipe only takes 14 minutes to prep and 15 minutes to bake, which makes it an easy 29 Minute Meal for busy schedules!