Tender, flavorful pork tenderloin is marinated in fresh herbs, then combined with apples and shallots in this delicious recipe for grilled pork skewers!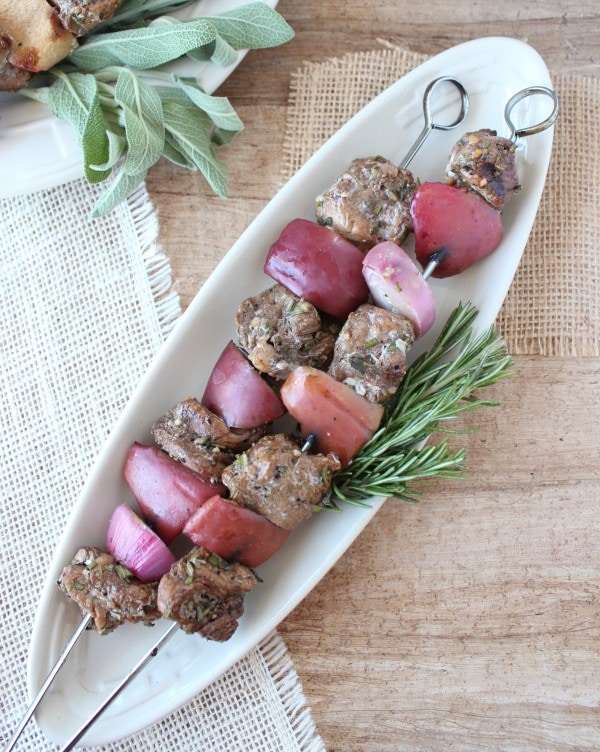 I'm totally a sucker for delicious food that comes on a stick.. and I'm not talking deep fried fair food!
Chipotle Lime Chicken Fajita Skewers, Rosemary Steak and Potato Skewers, Grilled Vegetable Skewers, all delicious, all food that comes on a stick, but is healthy and not deep fried!