Chicken Alfredo is given a fall twist with the addition of creamy pumpkin puree, then tossed with bacon & pasta for a delicious dinner!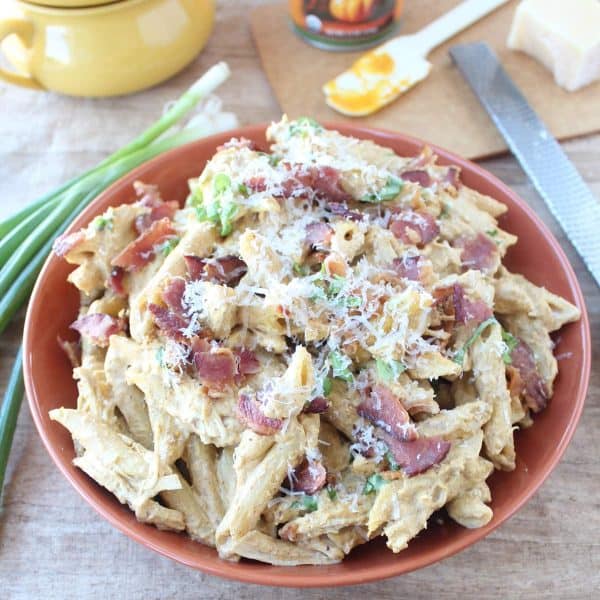 Ok, after this recipe I promise to take a "pumpkin hiatus" …. at least for a week!
Some would call me a basic …. well you get it … for my intense love of pumpkin, but I don't care, pumpkin everything, all day, every day!
When it comes to fall, I want to incorporate pumpkin into basically as many dishes as possible. Well that and buffalo sauce, but not together, I'm not that crazy!
Since I'm not a big sweets person I like to incorporate pumpkin into savory recipes like Pumpkin Sweet Potato Shepherd's Pie, Pumpkin Pulled Pork, Pumpkin Chili & Pumpkin Enchiladas!