Homemade pumpkin pie spice is easy to make in just 5 minutes! It's gluten free, low carb & can be added to desserts, drinks, chili recipes, Thanksgiving pies & so much more!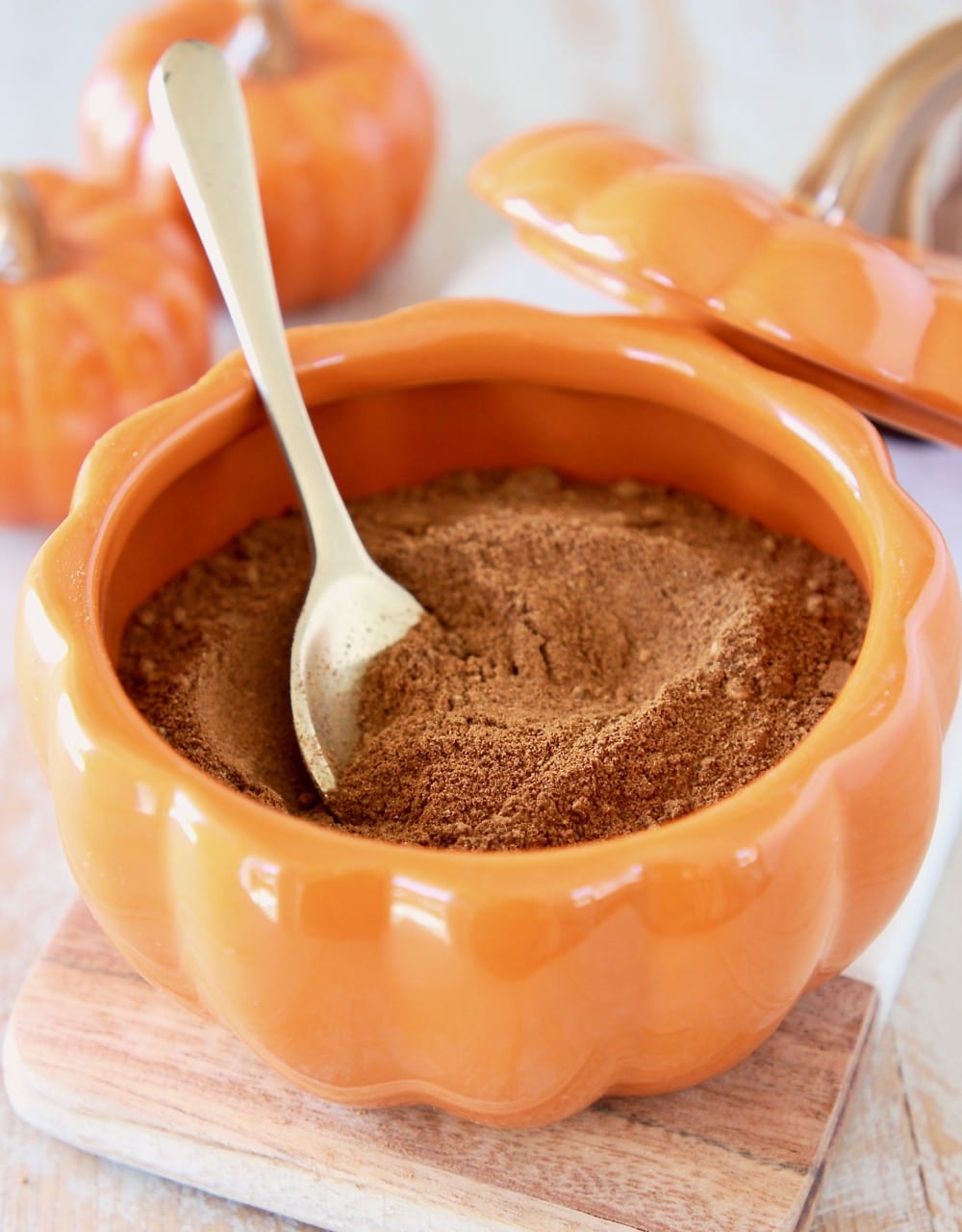 There's no denying my love for pumpkin spice in the fall, but did you know that pumpkin spice doesn't actually contain any real pumpkin?!
That's right, most of your beloved pumpkin spice treats are simply flavored with pumpkin pie spice, not actual pumpkin.
In some cases, both pumpkin spice and real pumpkin are added to recipes together, like in this Pumpkin Chili and these Pumpkin Cookie Cups with Salted Caramel Filling.
You can purchase a tiny little 1 oz container of Pumpkin Pie Spice at the grocery store for $5 or you can mix up a mason jar full of it at home for a fraction of the price!