Corn cereal, pretzels, popcorn, peanuts and cashews are tossed with taco seasoning & hot sauce in this delicious gluten free party mix recipe!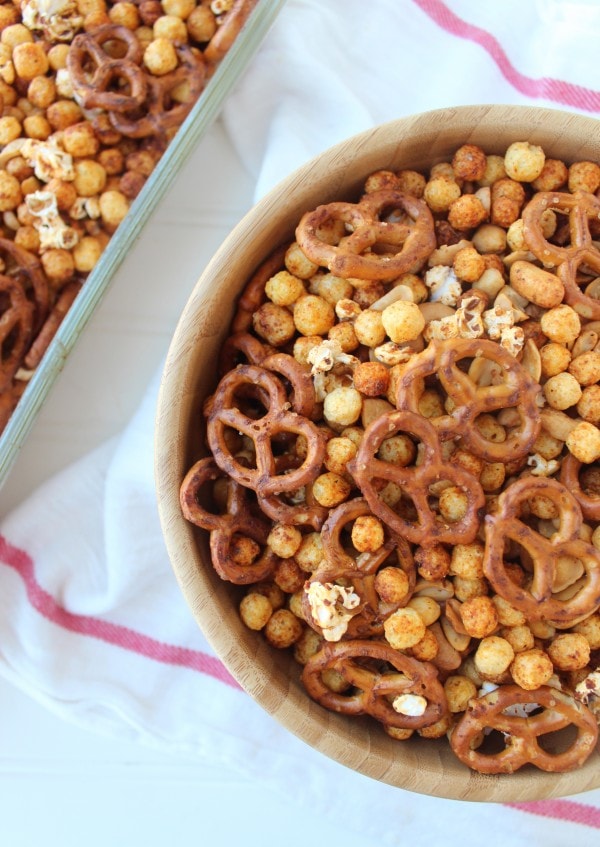 Today's post is sponsored by Nature's Path.
One very fond memory I have of growing up in Oklahoma during the fall was the party mix my Dad used to make. He would make it on the weekends to eat while watching football games.
It slow baked in the oven and the house smelled amazing! He would lay it out to cool and I would sneak my teeny little hands up on the counter to grab a bite! 😉