Fresh veggies, tortellini pasta, pesto, cheese & sun dried tomatoes make up this creamy vegetarian pesto tortellini recipe. It's made in one pot, in just 20 minutes, for an easy weeknight meal!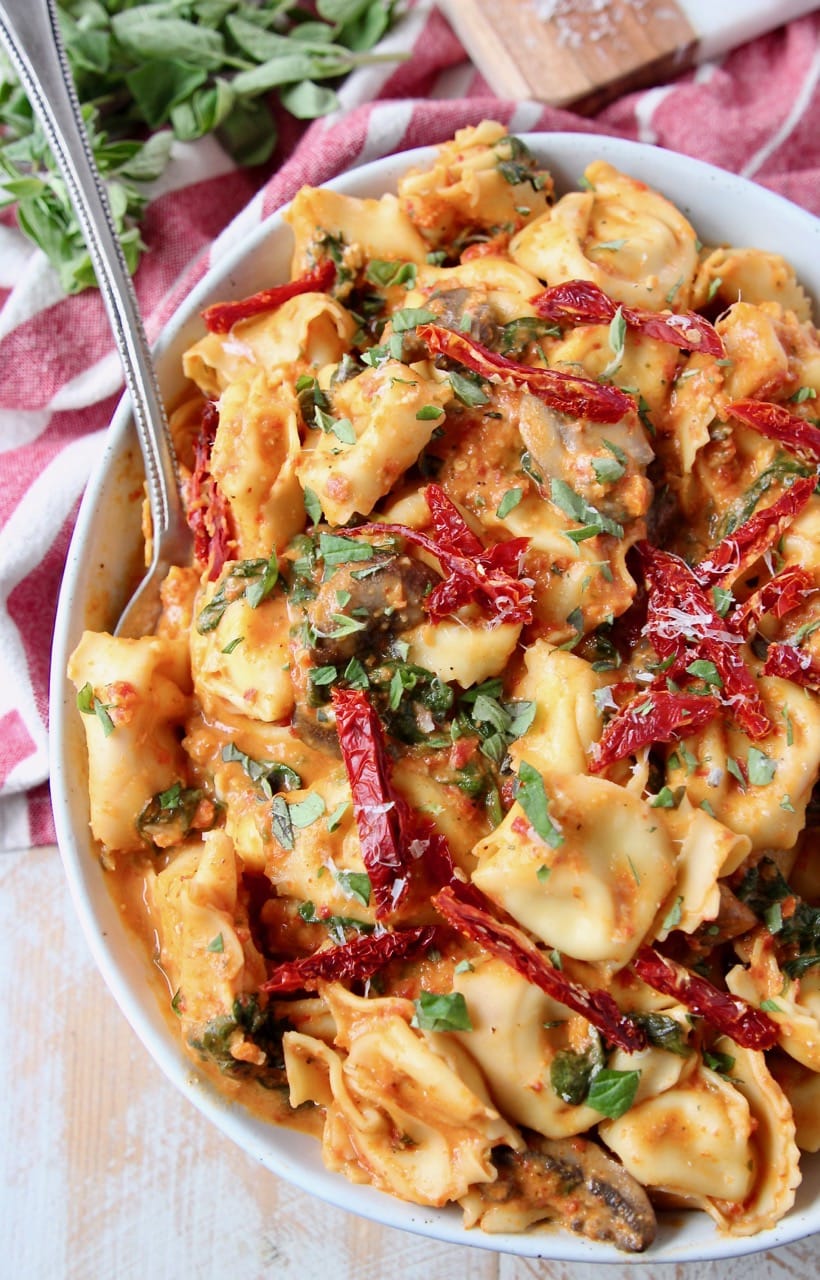 Let me tell you about my love of one pot meals. It's a great love, a love that can only come from the fact that I absolutely hate doing dishes! One pot meals allow me to wash just one dish at the end of preparing the meal. Yes, please!
I love one pot rice dishes, like this Taco Chicken and Rice and this Kimchi Fried Rice.
I also love one pot potato recipes, like this One Pot German Meatballs and Potatoes and this One Pot Meatloaf Hash.
But let's be honest, one pot pasta dishes are always a fan favorite! This One Pot Greek Pasta is a huge hit on the blog. It's so flavorful, you'll want to make it every week! And this One Pot Cajun Pasta is always a fun way to spice up a weeknight dinner!
Now when it comes to finding the perfect vegetarian one pot meal, this Vegetarian Tortellini recipe is where it's at! Creamy cheeses, combined with sun dried tomato pesto make an amazing sauce to toss with the cheesy tortellini and fresh veggies.
This vegetarian tortellini is one of my favorite recipes of all time and I keep it in regular rotation on Meatless Mondays! It's an easy dinner to make and clean up!