This Sriracha Lime Chicken recipe is as easy as it is delicious!  Sriracha lime marinated chicken is baked in the oven for a healthy, gluten free meal!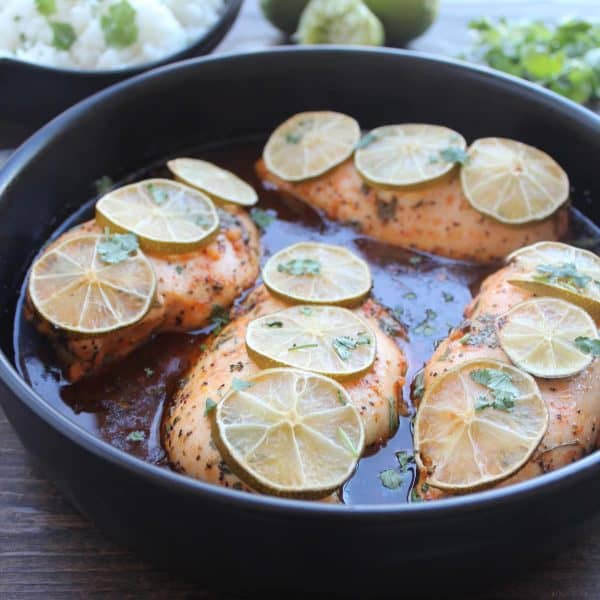 Since transitioning to "Fit Whit" over the last two months (AKA so much eating as a food blogger = need to hit the gym!) I've been looking for ways to incorporate healthy-er meals at home in between food blog recipes & eating out.
One of my favorite go-to, easy dinner meals is a burrito. Fill it with whatever goodies I have in the fridge, wrap it up in a giant tortilla and dig in!
While "Fit Whit" will not be giving up burritos anytime soon, I figured a great, easy, go-to alternative would be burrito bowls.
Whip up some delicious chicken on Monday, put it in the fridge, then use it in burrito bowls all week long. Enter: Sriracha Lime Chicken.