This simple side dish or appetizer combines classic Thanksgiving flavors like cranberry & sweet potatoes into tart, sweet & salty sweet potato skins.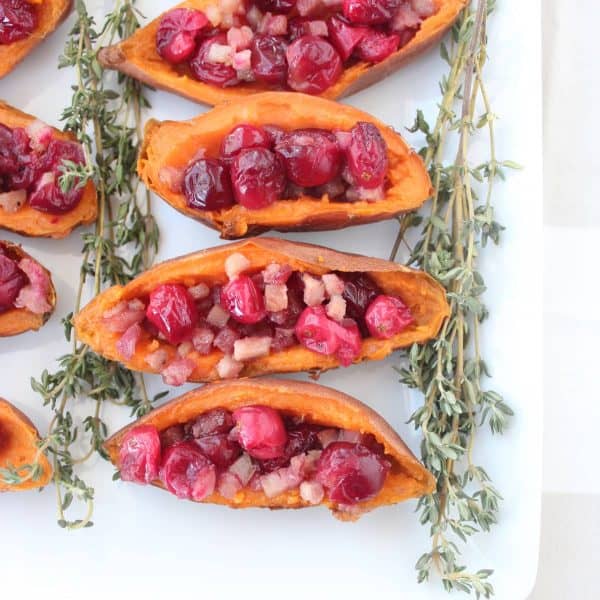 It's day three of "Thanksgiving Week" on the blog and to say I'm a big fan of sweet potatoes would be a total understatement. Although this wasn't always the case.
Growing up in "meat and potatoes land", AKA Oklahoma, I pretty much stuck with the good 'ol russet potato. Baked, fried, mashed, anyway it was cooked I liked it, but sweet potatoes were something I just wasn't into. This was until I got older, and much, much wiser and realized how amazing they are!
Now, one of my favorite ways to eat sweet potatoes are sweet potato skins. I've filled them with Turkey Chili for game day and last Thanksgiving I filled them with Sage Pesto and Bacon, YUM!