Key Lime Grilled Chicken Taco Skewers are a quick & easy recipe that's low carb & gluten free. Serve them in tortillas for tacos, over rice or on a salad!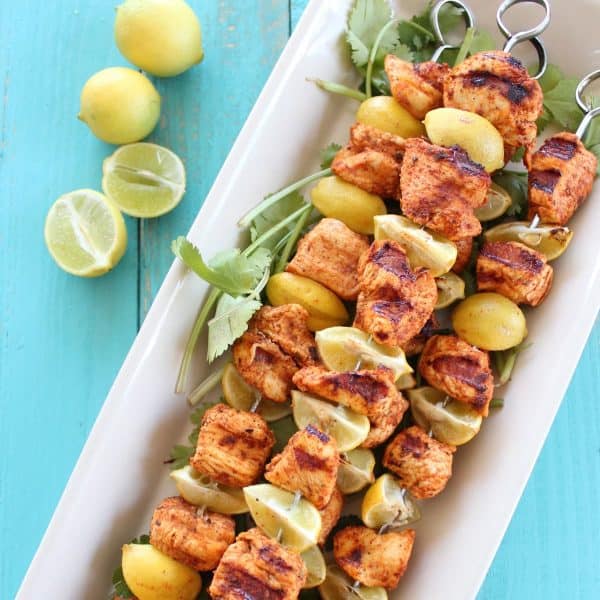 Last week my friend Carla brought me a giant bag of key limes from the tree at her house. Giant bag of key limes, what oh what would I do with all of these little gems!
Obviously my first thought was key lime pie, cheesecake or ice cream, but I wanted to do something different than dessert. That's when I got thinking about one of the most popular recipes on the blog, Chipotle Lime Chicken Fajita Skewers.
I decided to do a twist on that recipe with the key limes and my delicious homemade taco seasoning.