Fresh vegetables, herbs and spices are combined in this homemade salsa recipe that is vegetarian, gluten free and only takes 5 minutes to make!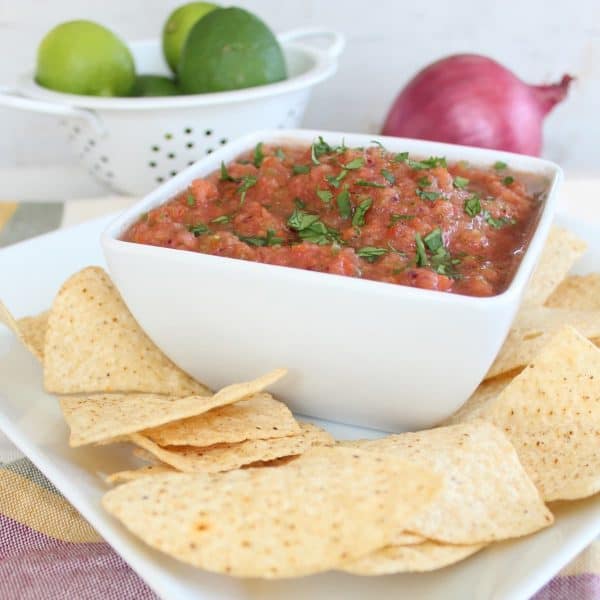 I'm kind of obsessed with making everything from scratch, taco seasoning, marinara sauce, salad dressings, and the list goes on.
I'm not crazy though, I totally understand that most people don't have the time to make every element of a meal from scratch!