Wild night left you with a rough morning? Blend up this healthy, tasty, tropical hangover juice combining banana, kiwi and coconut water for instant relief!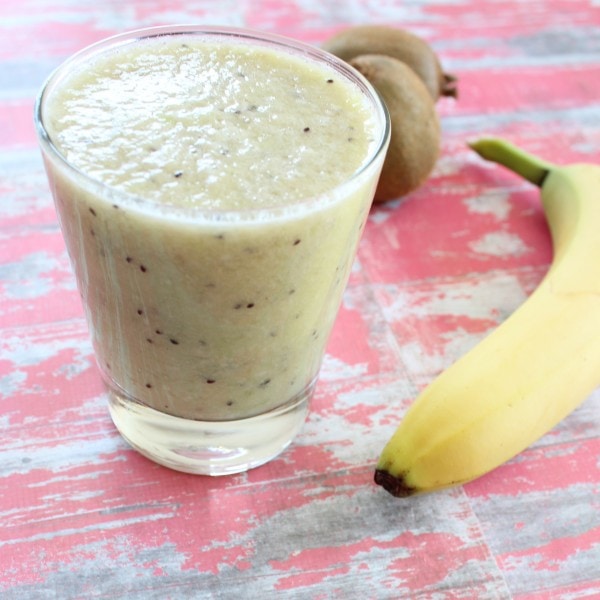 Has Labor Day Weekend left you with a little Labor Day Hangover?  Never fear, I have the cure!
This hangover juice combines 5 ingredients that all help remedy that rough morning after having a few too many cold ones the night before!
It's filled with potassium which is a key ingredient in bringing yourself back to life the next day!