You have to try this homemade version of the Sonic Strawberry Kiwi Slushie! It blends fresh fruit together into an icy cold beverage, perfect for kids and great for summer!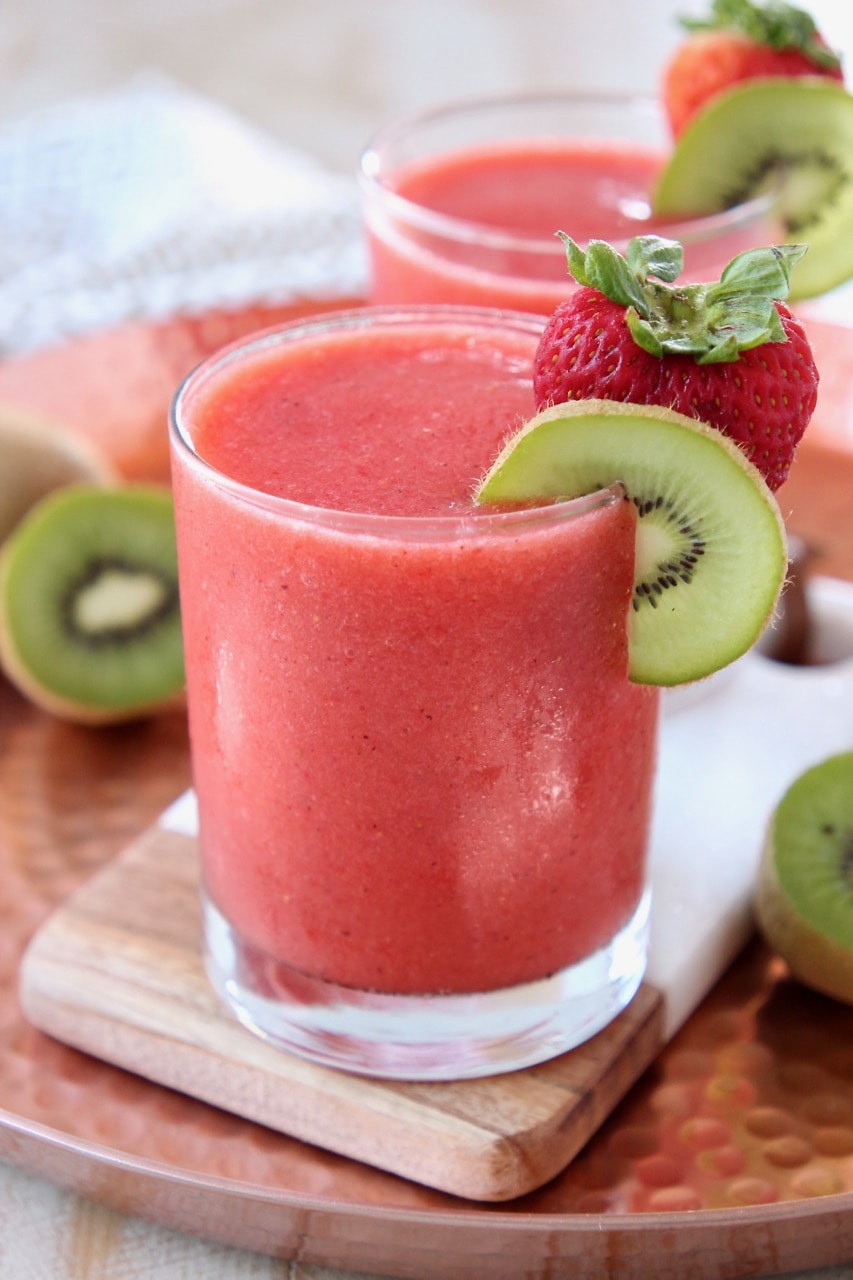 Fun Whitney fact of the day, my first job when I was 16 years old was a carhop at Sonic in Oklahoma! No, I did not wear roller skates. Yes, I did eat too many onion rings to count and drank my weight in slushies over the summer months!
For those that aren't familiar, Sonic is a fast food chain that started in Oklahoma in 1953. The chain is most known for their extensive drink menu and slushies. My favorite Sonic slushie of all time was their Strawberry Kiwi Slush, but it was taken off the menu over a decade ago.
I decided to make my own at home and I have to say, it's even BETTER than the Sonic version! It's so easy to make with just 4 ingredients, 3 of which are fresh fruit, making it a healthier option than a Sonic slush.
Kids and adults will love sipping on these fresh fruit slushies all summer long!