This amazing Creamy Avocado Salsa recipe is easy to make in just 5 minutes! It's vegan, gluten free & perfect for tacos, grilled chicken, nachos or a delicious dip for chips!
Try it on Chipotle Honey Pulled Pork Tacos, Veggie Fajita Rice Bowls or Low Carb Nachos!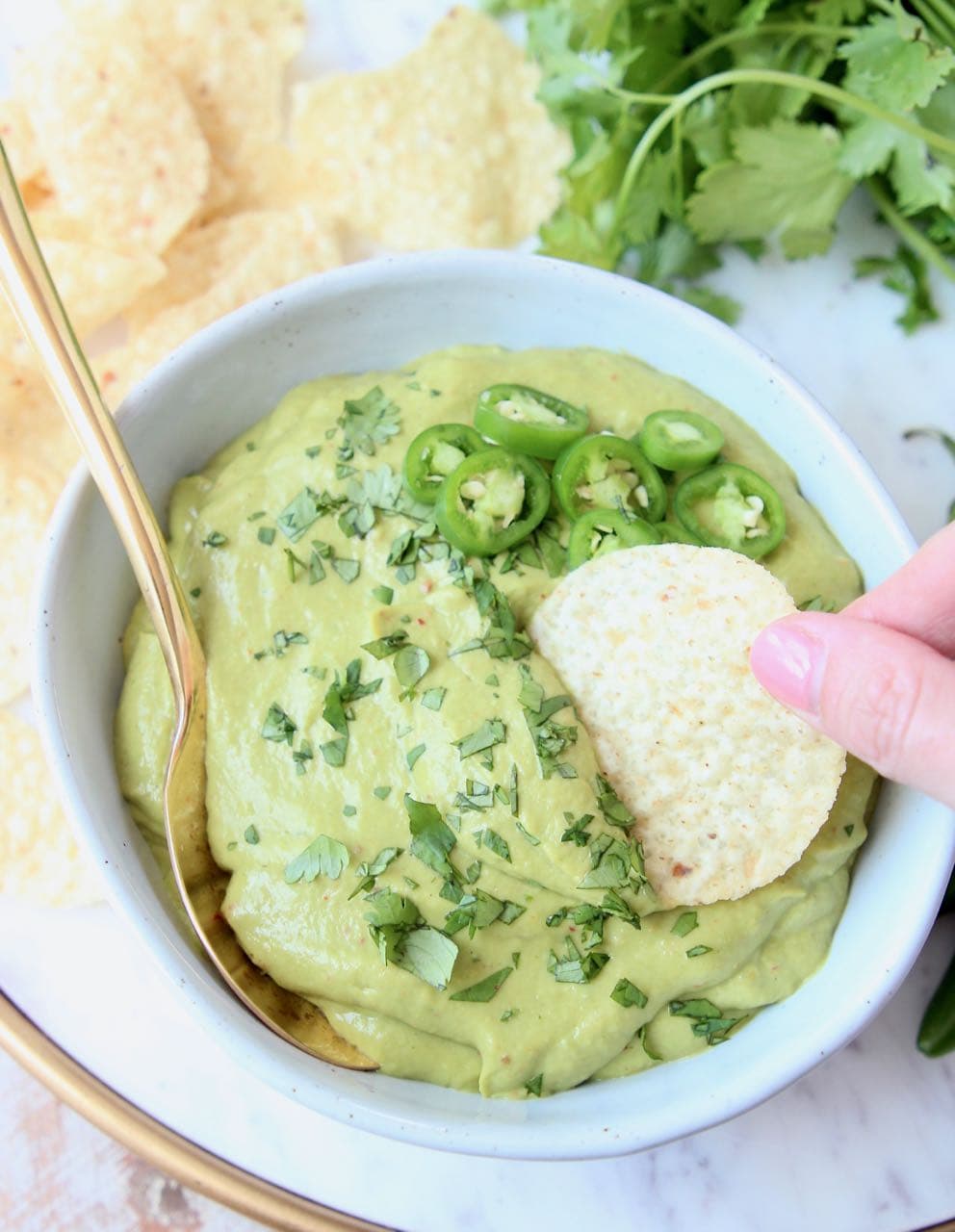 I first made this salsa by accident in 2013. I literally added a bunch of stuff to a blender to make a quick salsa for tamales. This ended up being the best salsa ever!
This avocado salsa quickly became known by my friends as "awesome sauce". I was constantly being asked if I had any "awesome sauce" when they would come to visit.
Needless to say, this awesome green sauce has been made dozens of times since 2013. And I've added it to all of my favorite Mexican food dishes! From tacos to nachos to enchiladas, this avocado dip is truly incredible on just about anything!
It is on the slightly spicy side, which I love! But if you don't like spicy food, just take a look at the notes in the recipe card below. I'll show you how to tone it down a bit… or a lot!
Think of it as creamy avocado salsa verde! Instead of tomatillos as the base, this salsa uses avocados as the base. But it still incorporates all of the delicious herbs and peppers, like in a salsa verde!
One of the best parts about this salsa, besides just how awesome it is, is that it's made in just 5 minutes! Literally toss all of the ingredients in a blender and puree. Next thing you know, you have the best, most creamy avocado salsa EVER!