To go alongside my Mini Turkey Meatloaves, I added my favorite part of Thanksgiving dinner, the stuffing.
I kicked it up a notch by adding chili and curry powder.  It gave great additional flavor to the dish with just a hint of spiciness. I made them into little cakes for an easy-to-serve side dish any time of the year!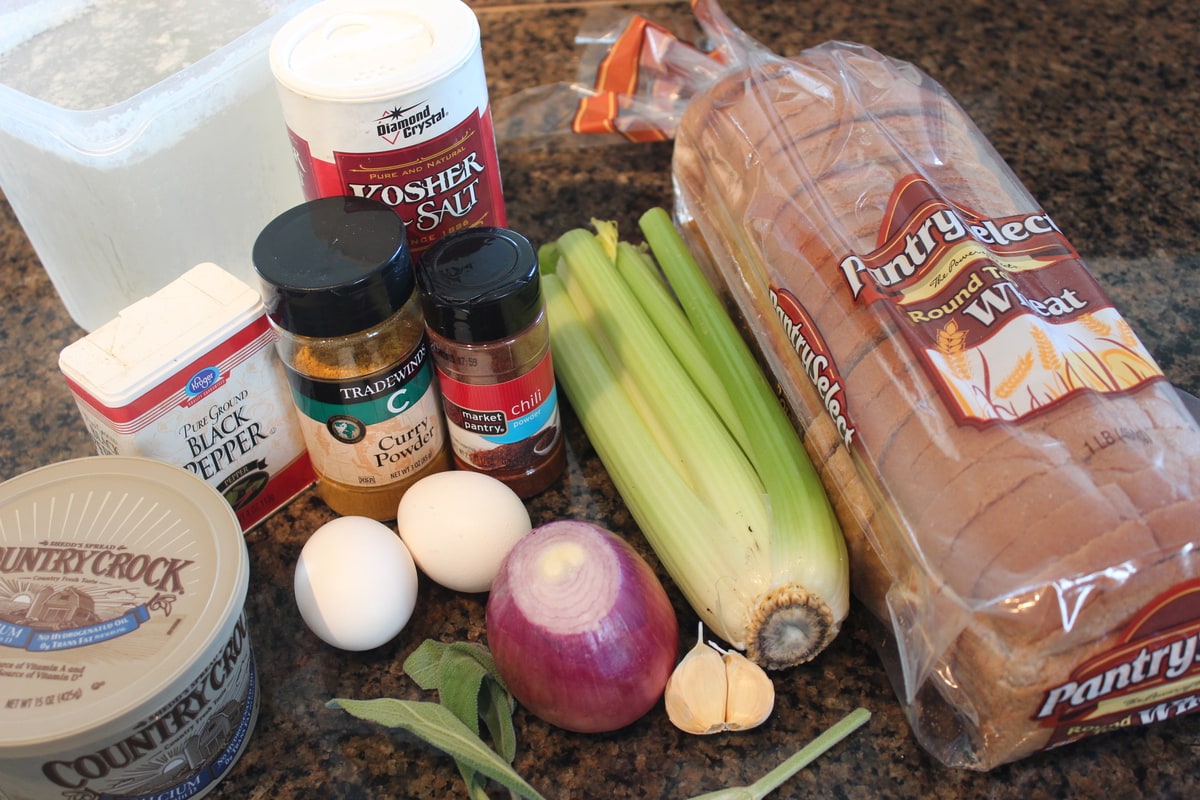 Ingredients (makes 9 cakes)
12 slices (or 1/2 lb) of bread
1 tbsp butter
3 stalks celery (chopped)
1 red onion (chopped)
2 cloves garlic (minced)
½ tsp salt
½ tsp pepper
1 tsp fresh sage (chiffonade)
1 tsp curry powder
½ tsp chili powder
1 egg
½ cup chicken broth
Start by heating the butter in a skillet. When it begins to melt, add the celery, red onion, garlic and sauté for 5-7 minutes.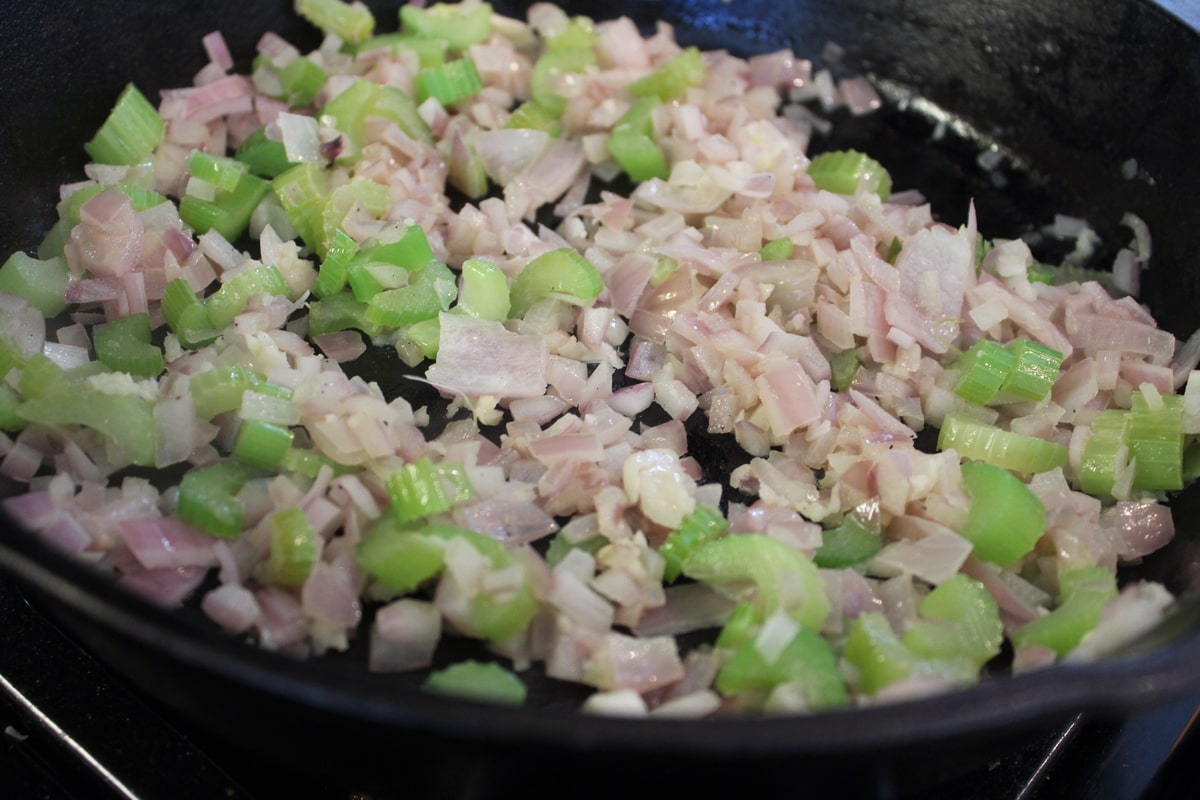 Add the salt, pepper, sage, curry powder and chili powder.
Mix together and allow the seasonings to cook in for 3-5 minutes over low heat. In the mean time, chop the bread slices into small cubes.
Next, add the vegetable mixture to a large mixing bowl, allow to cool slightly then add the cubed bread to the bowl. Crack the egg and pour the chicken broth on top, mix lightly with your hands or spoon, just be sure not to beat the heck out of it or you will end up with mush!
Grab about 1/3 cup of mixture and form into a small "cake", repeat 8 times then place the cakes onto a baking stone or pan.
Bake at 350° for 20-25 minutes or until golden and crisp on the outside.
Serve as a side dish with any meal!
Or as a part of my "Weeknight Thanksgiving" meal with Mini Turkey Meatloaves!
This is one of my new favorite meals!  A simple, spicy and savory way to eat turkey and dressing any time!