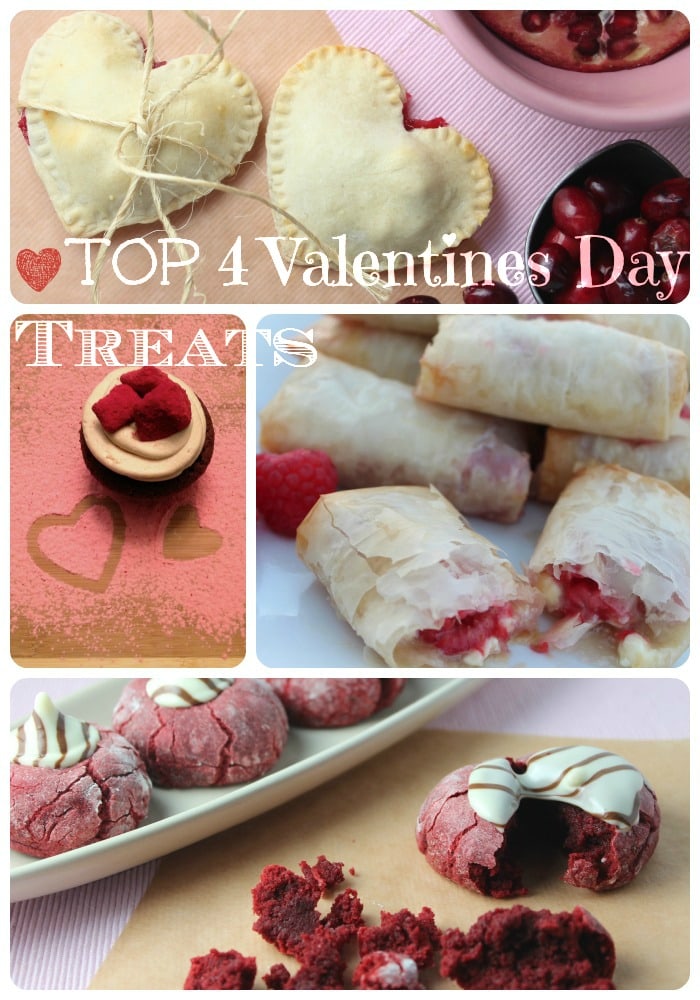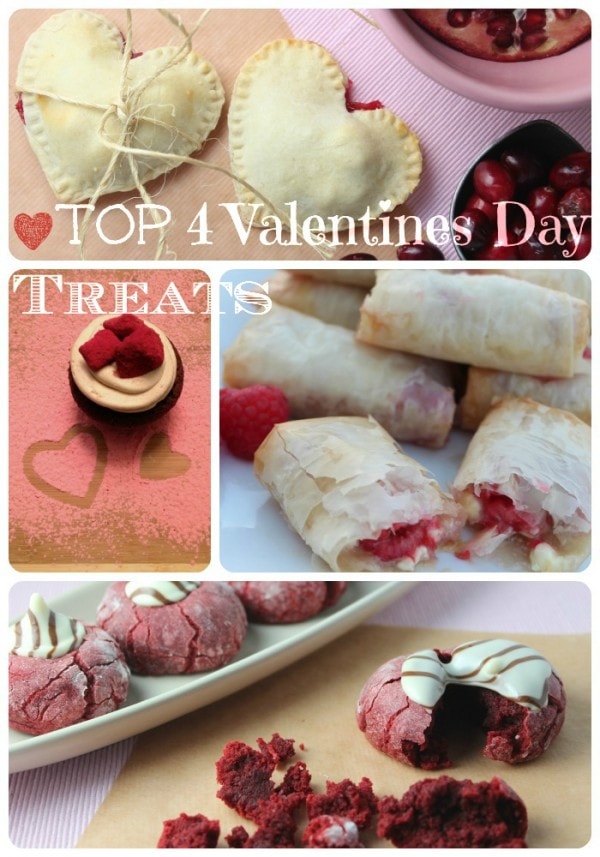 It's officially Valentines Day week and what better way to sweeten up this lovely day than with a delicious treat!
Lucky for you, I have 4 great recipes to choose from!  Whether it's a mini pie, red velvet cookie or phyllo roll for co-workers, friends or a significant other, each of these recipes is sure to leave a sweet smile on someones face! 🙂
Click on each picture below to get the recipe for your favorite sweet treat!
#1. Heart Shaped Cranberry Pomegranate Mini Pies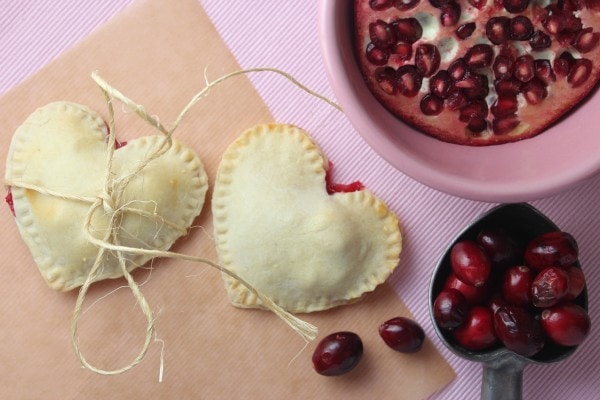 #2. Red Velvet Puppy Chow Cupcakes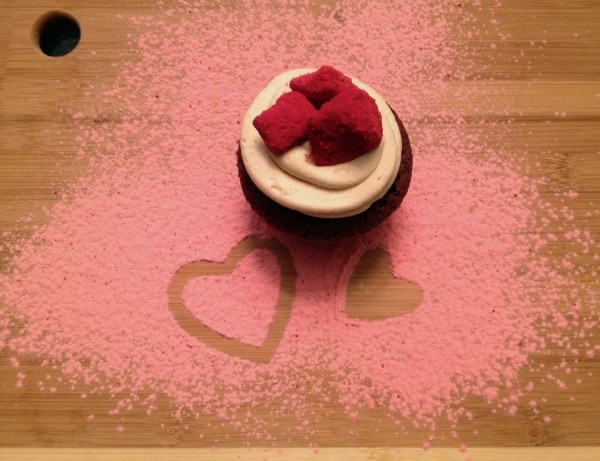 #3. White Chocolate Raspberry Phyllo Rolls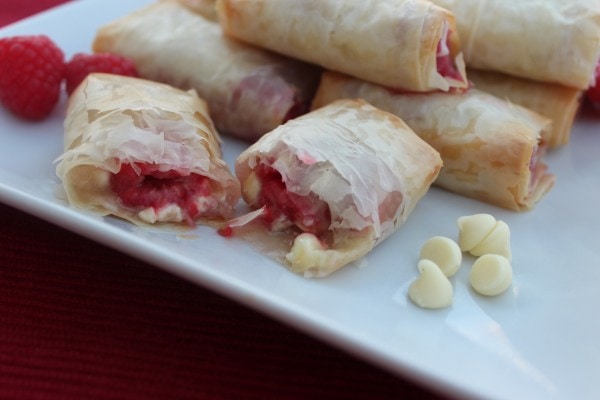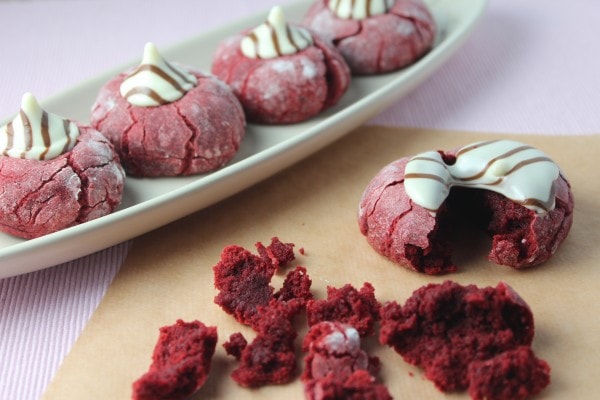 Check out these other recipes added to the blog since last Valentine's Day that would be perfect for celebrating the holiday!
Happy Valentine's Day!