Mushroom Basil Polenta Cakes are an easy Italian appetizer that's both gluten free and vegetarian, and it's made in less than 30 minutes!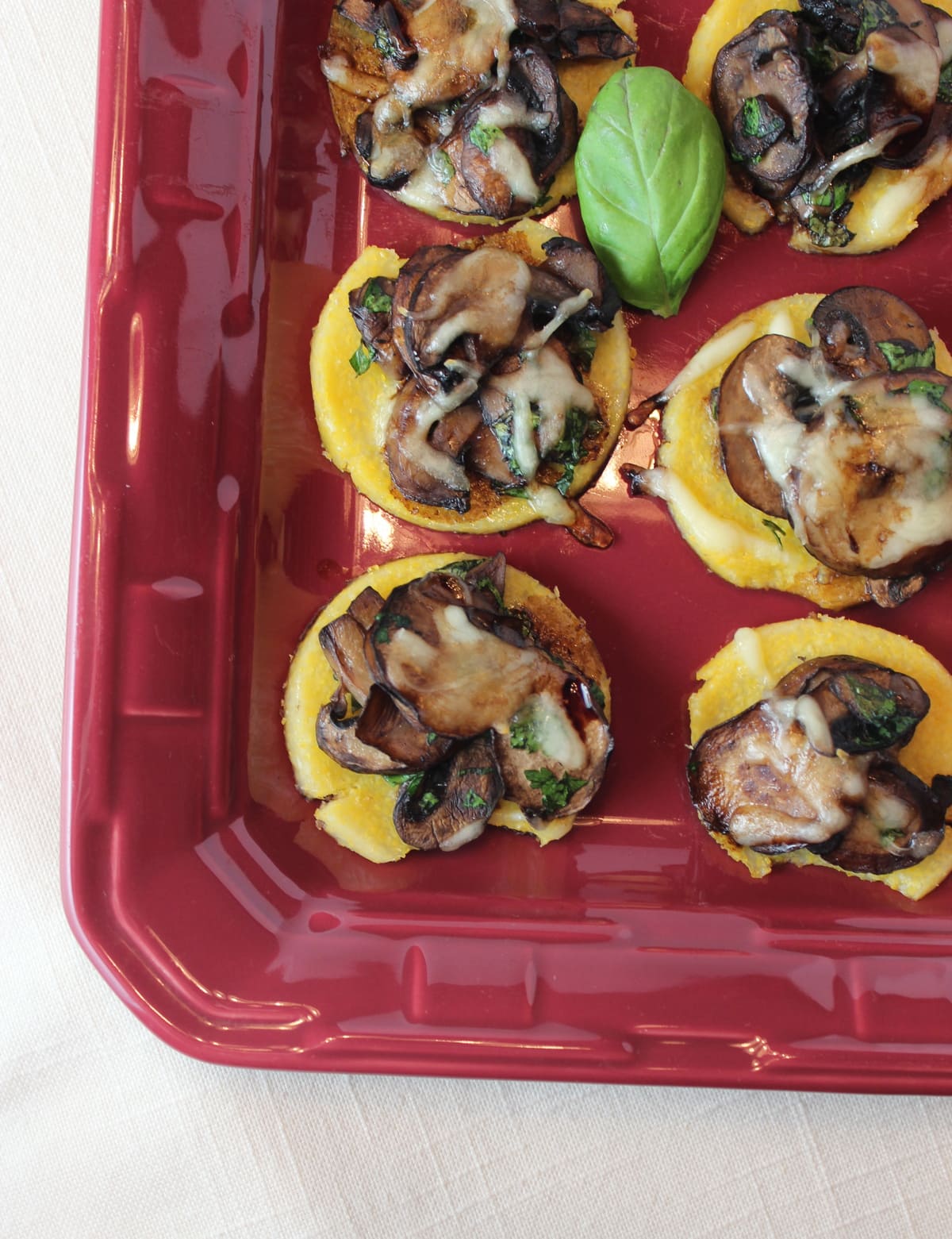 Polenta is an inexpensive, gluten-free cornmeal based Italian dish that can be prepared several ways. I chose to slice the prepared polenta and top it with sautéed mushrooms combined with fresh herbs for an appetizer.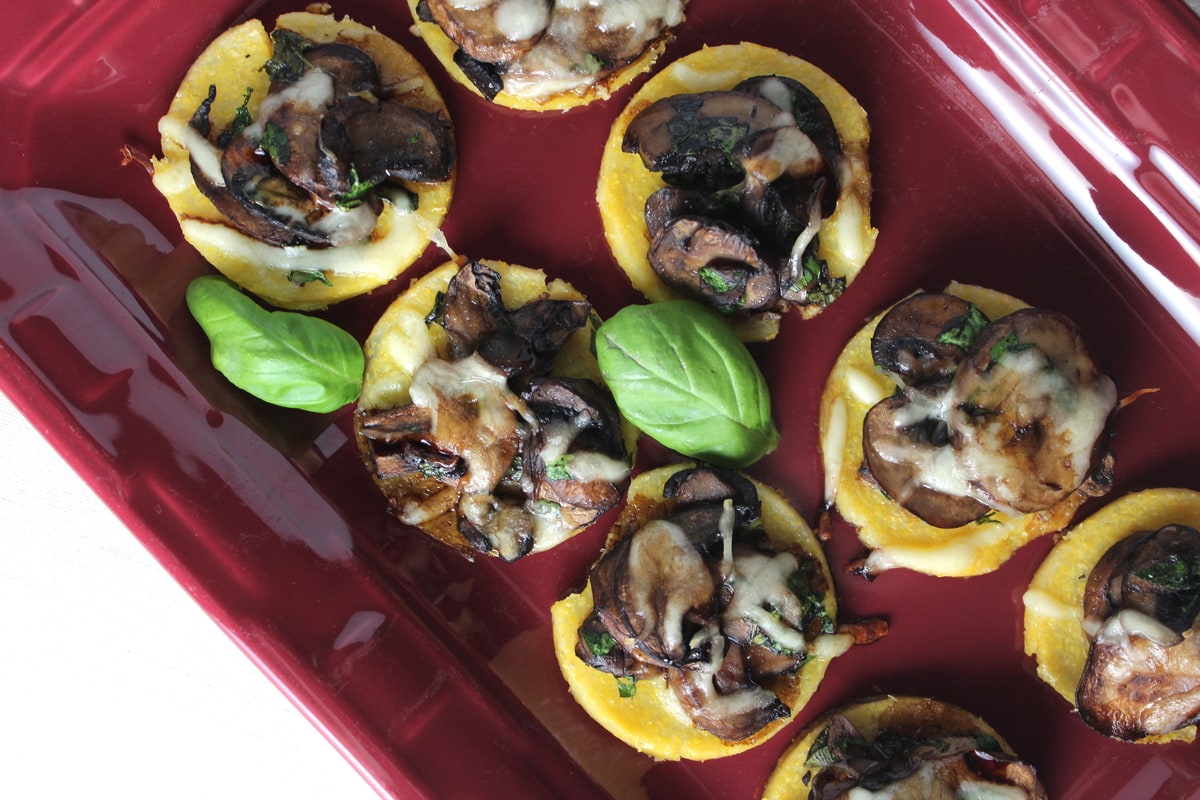 This recipe could also be served as a side dish with Lemon Basil Chicken or Rosemary Balsamic Pork Tenderloin.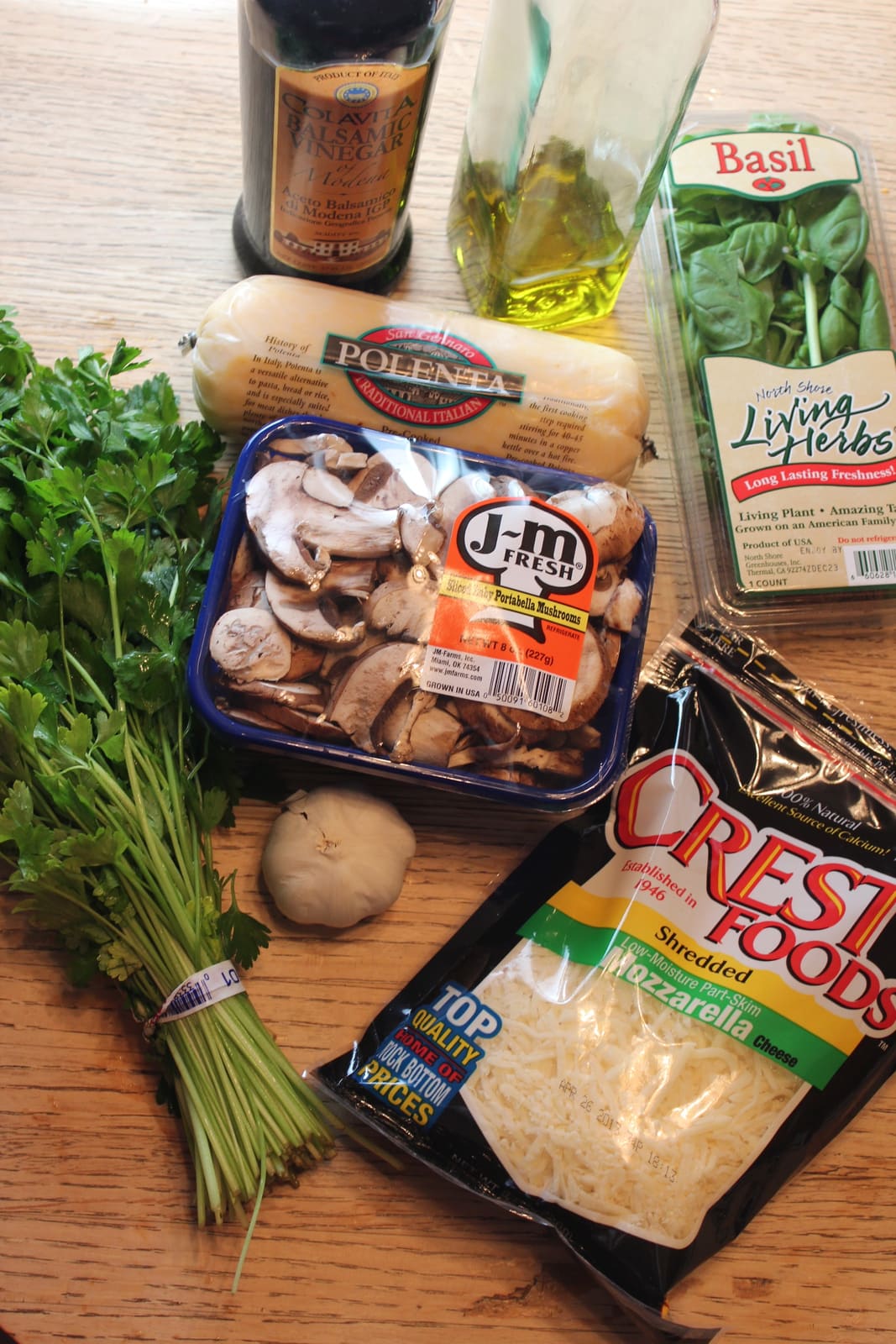 Ingredients (makes 15 cakes)
1 tbsp olive oil
1 cup baby portabella mushrooms (sliced)
3 cloves garlic (minced)
1 tbsp fresh basil (chopped)
1 tbsp fresh Italian parsley (chopped)
18 oz polenta
¼ cup mozzarella cheese (shredded)
2 tbsp balsamic vinegar
Heat the olive oil in a small skillet.  Add the mushrooms and sauté until brown and fragrant, 5-7 minutes.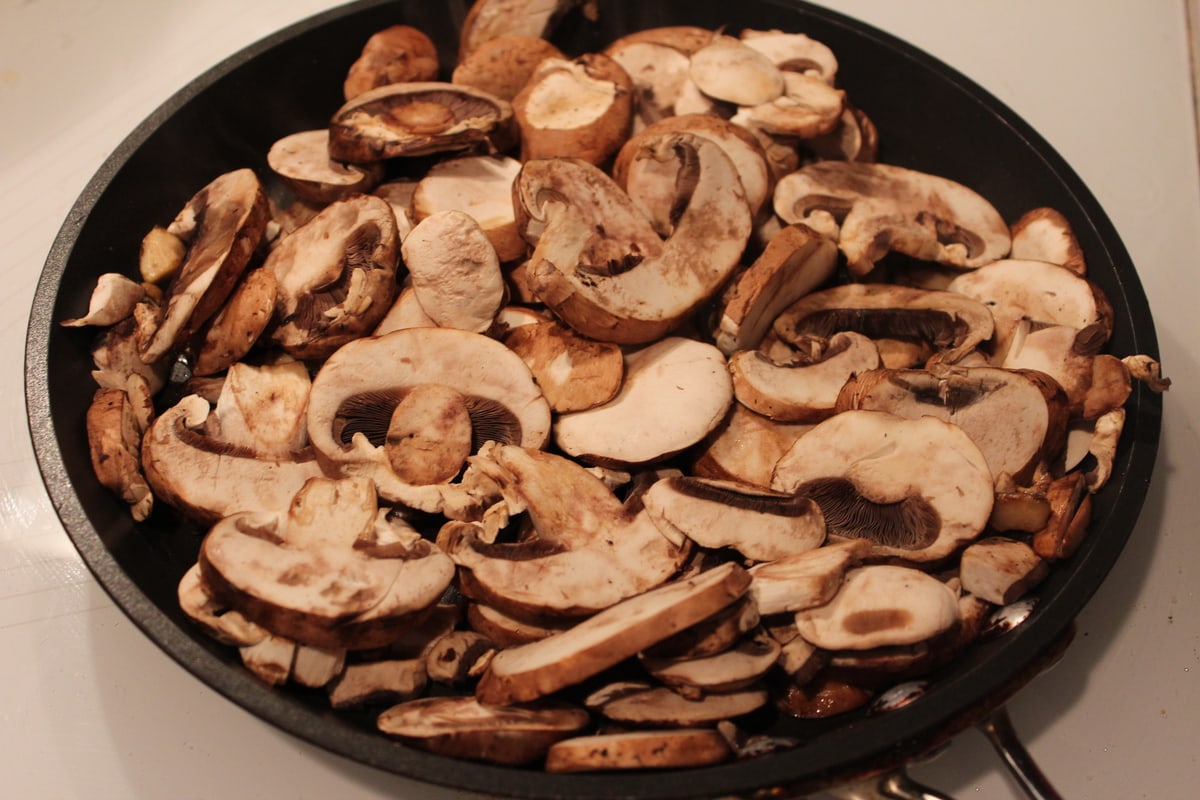 Add the minced garlic and sauté for an additional 2 minutes. Remove from the heat and place the mushrooms in a small bowl.  Mix in the basil and parsley.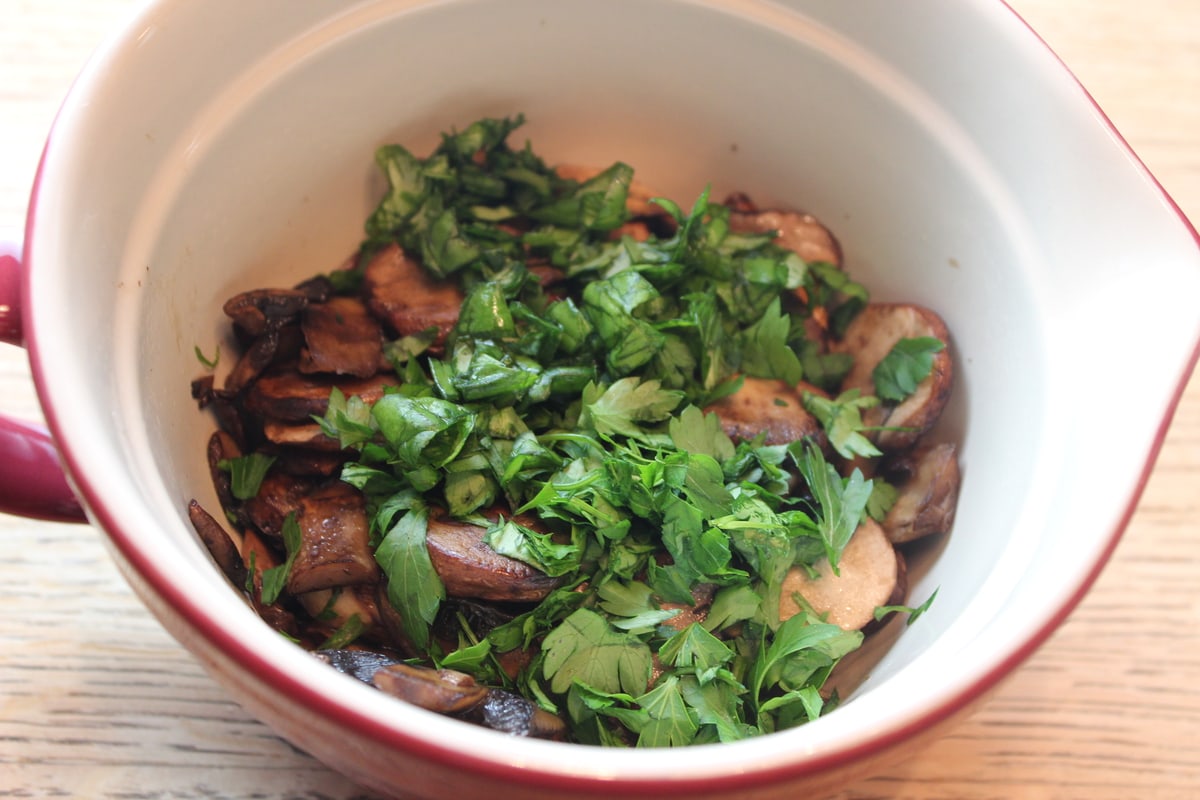 Slice the polenta into 15 "cakes".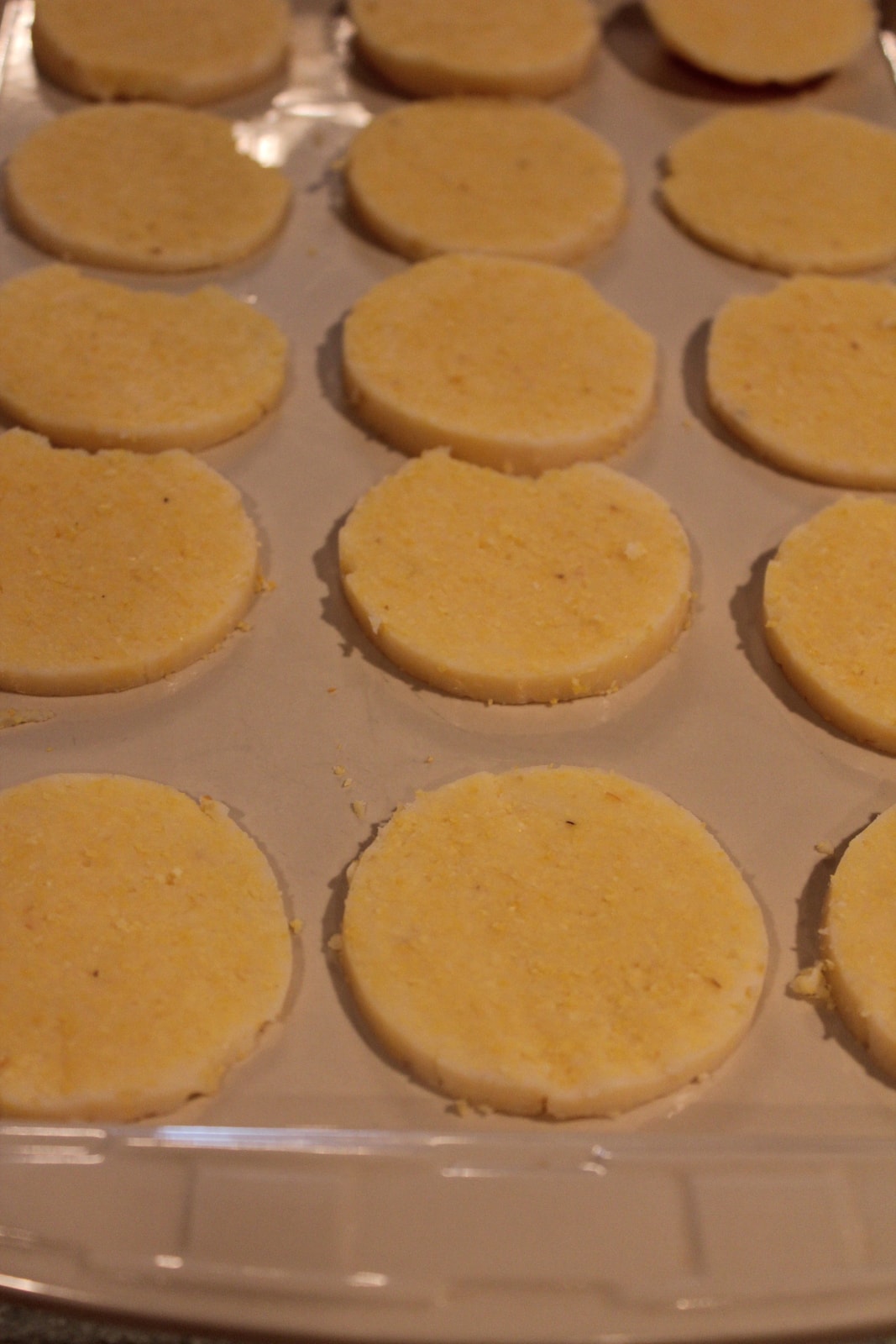 Top the polenta with the mushroom mixture, then sprinkle with the mozzarella cheese.
Bake in a 350° oven for 12 minutes.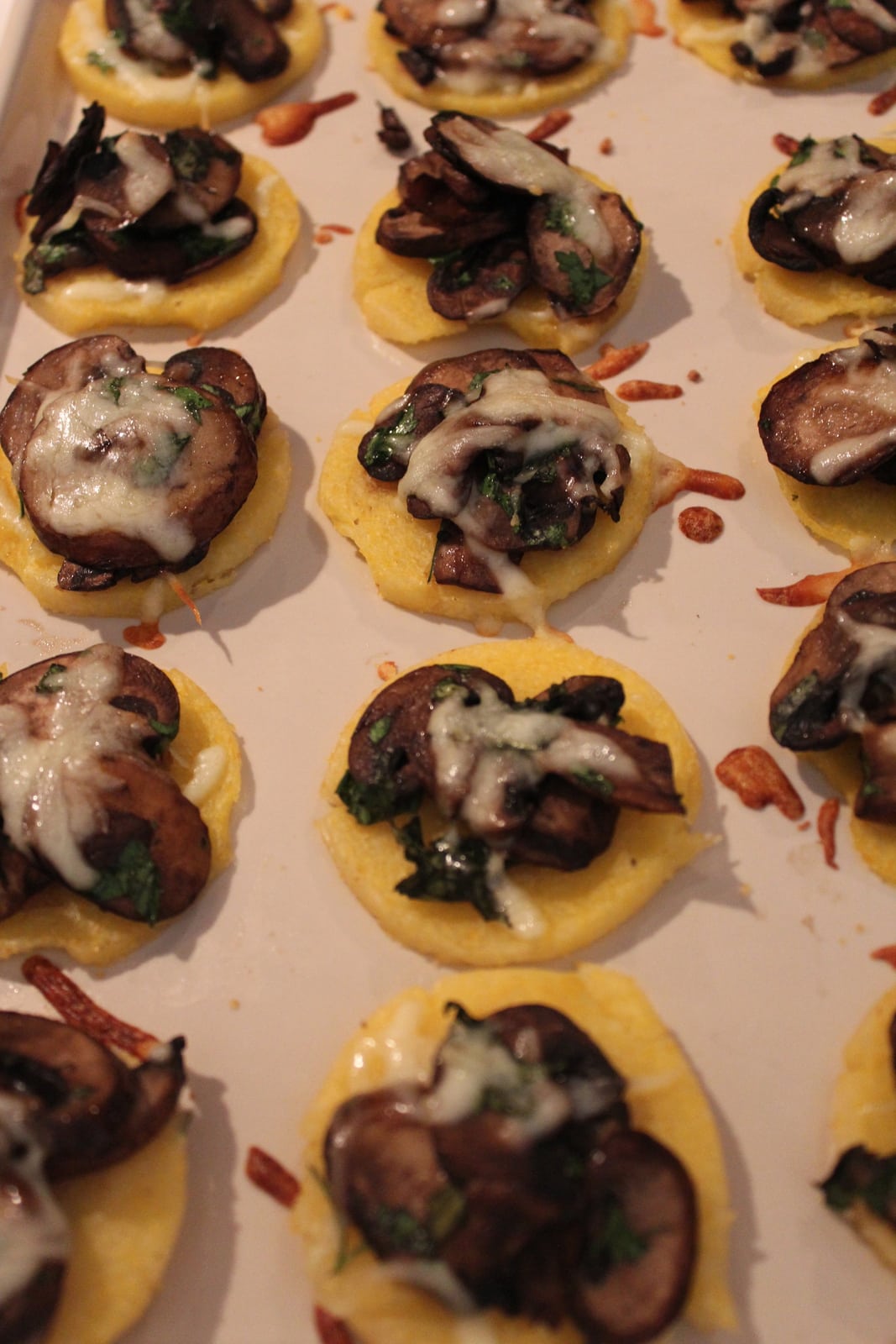 Drizzle with the balsamic vinegar and serve.