Italian Baked Potato Soup
This post may contain affiliate links.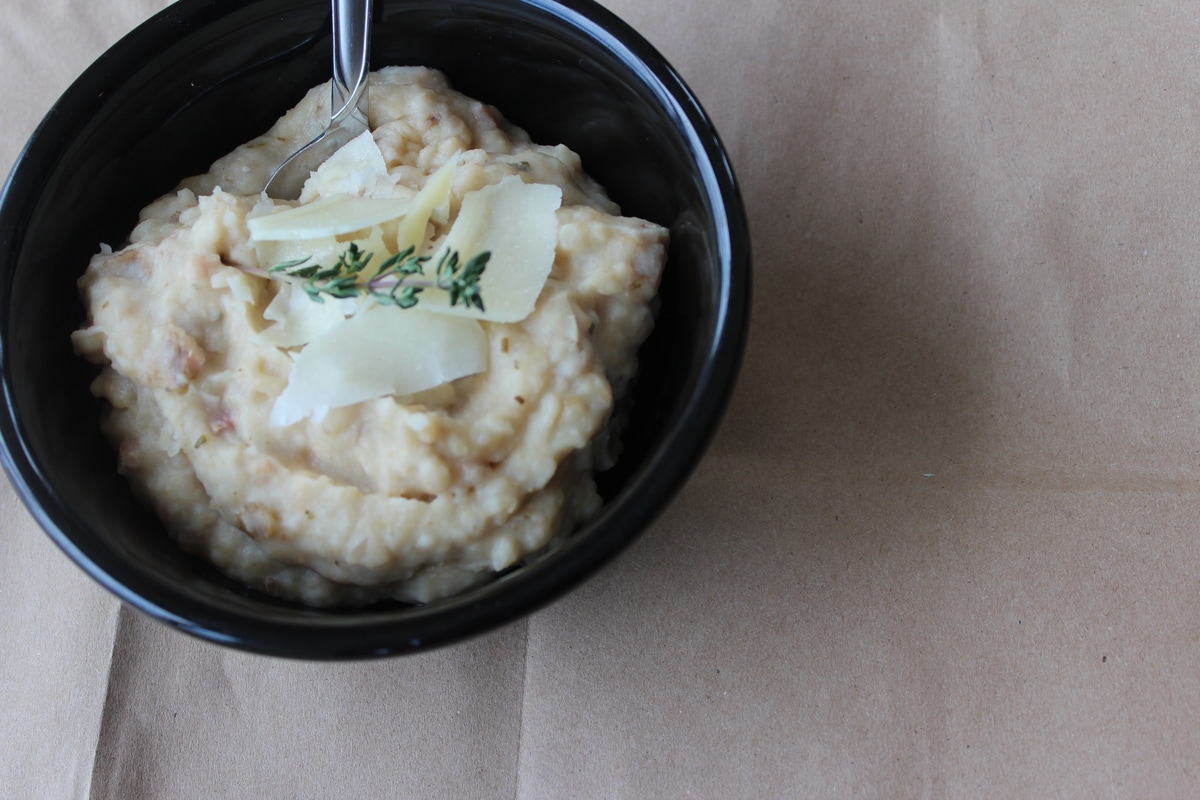 For my Housewarming party last weekend  I went with a new menu planning approach.  I went to the grocery store with no list, no ideas and simply let the ingredients do the planning for me.
I arrived home with two giant bags of potatoes. Potatoes are an excellent way to feed a lot of people on a budget. One three-pound bag of potatoes was $.99.  You just don't see those kind of prices anymore!
Then it was time to decide what I was going to do with those potatoes! I knew I wanted to make a couple of crockpot recipes for the party as they're easy to put on in the morning and ready when guests arrive. That was when I got the idea for baked potato soup.  Of course it had to be Italian style as that was the theme of the party!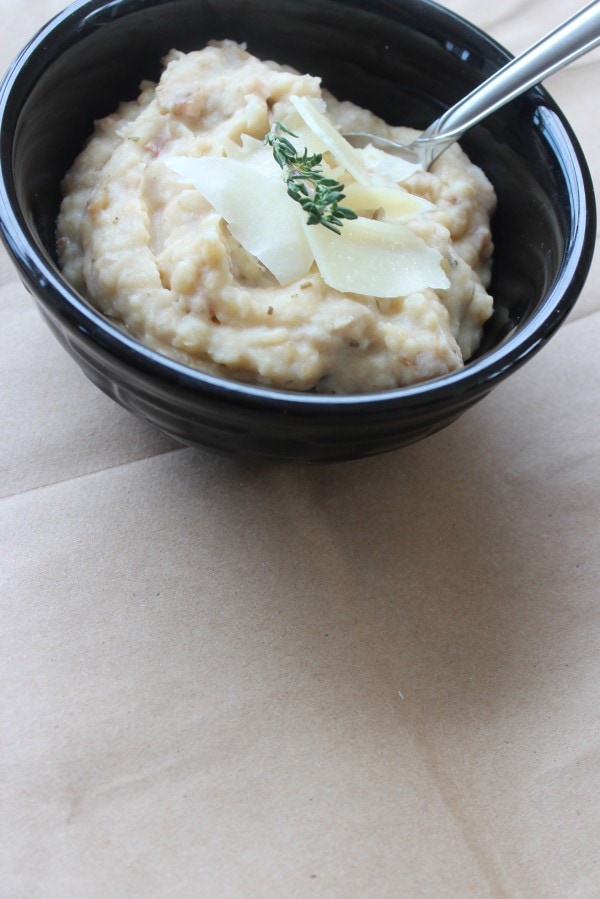 The result was a creamy, rich, flavorful soup that would be perfect for upcoming fall evenings and cold winter weekends!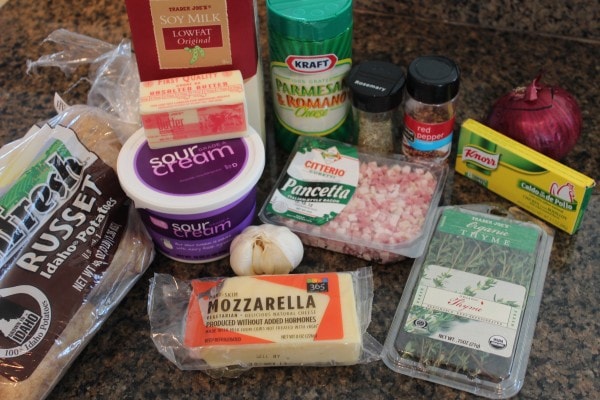 Ingredients
3 lbs potatoes
1 onion (chopped)
10 cloves garlic (minced)
8 cups chicken stock
1 tbsp rosemary
1 tbsp thyme
1 cup milk
1 cup sour cream
4 tbsp butter
½ cup diced pancetta
1 cup mozzarella cheese
½ cup parmesan cheese
Start by dicing the potatoes into cubes.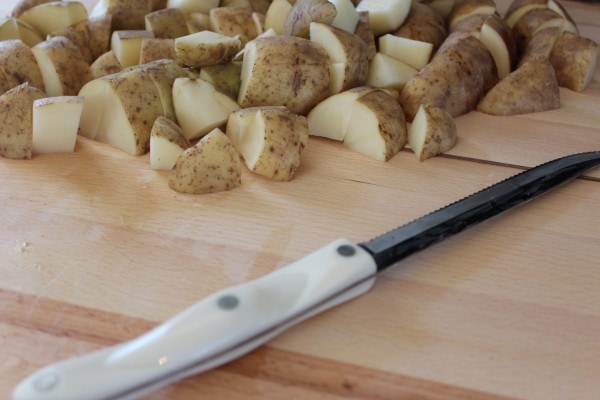 Next, add the potatoes, onions and garlic into the crock pot.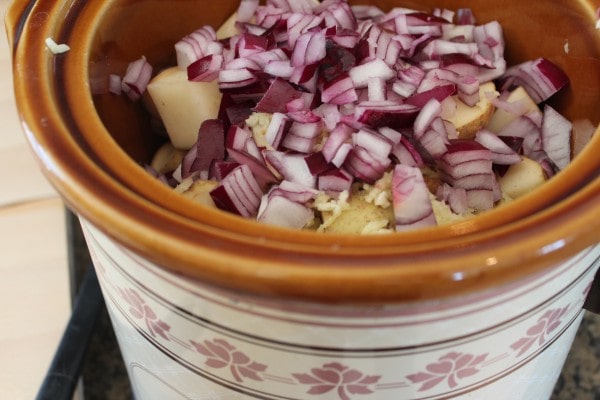 Then pour in the chicken stock.  There should be just enough chicken stock to cover the potatoes.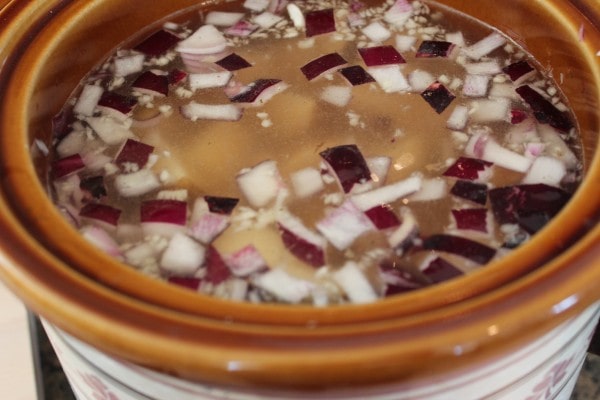 Next add in the thyme and rosemary.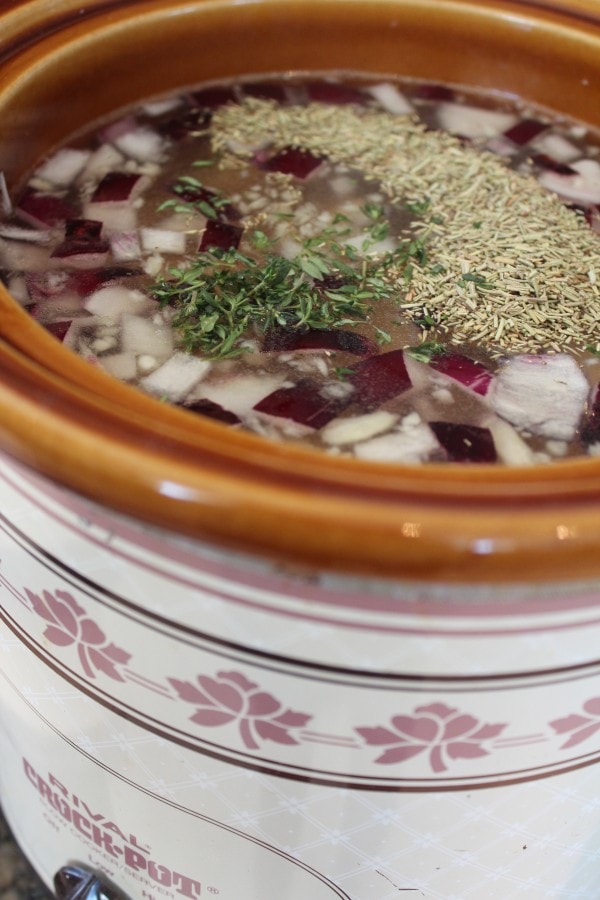 Cook on high for 4-5 hours or until potatoes are soft when poked with a fork.
Ladle out 2 cups of the chicken stock.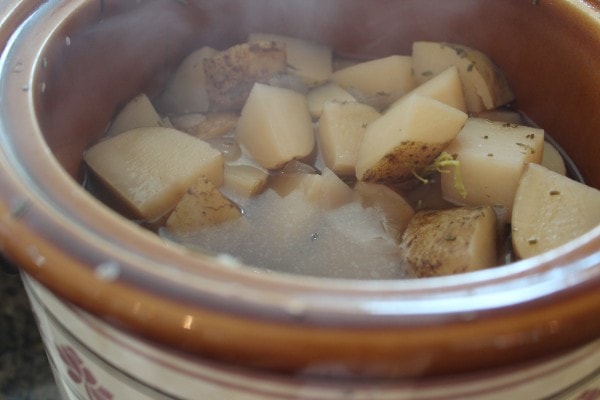 Pour in the milk, sour cream and butter and blend with an immersion blender or hand mixer.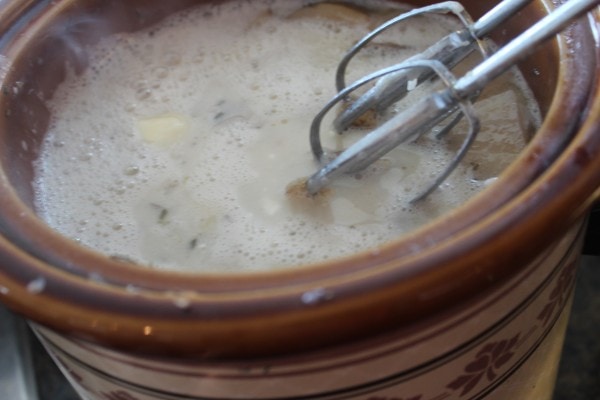 Stir in the mozzarella, parmesan and pancetta.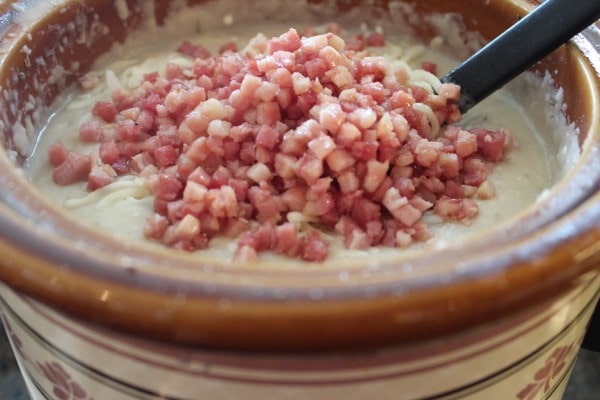 Cook on low for an additional 2 hours.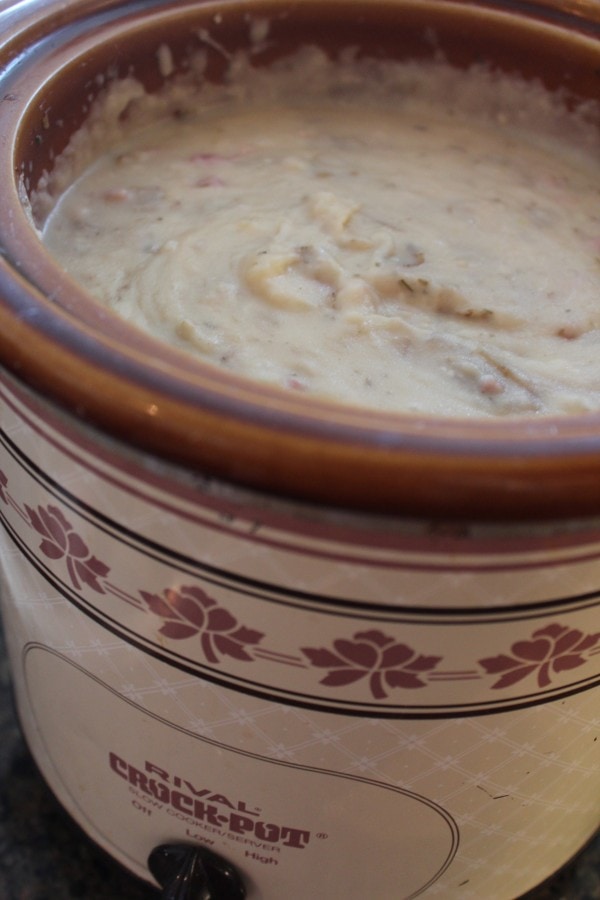 This is one of those recipes that makes the whole house smell like rosemary thyme amazingness!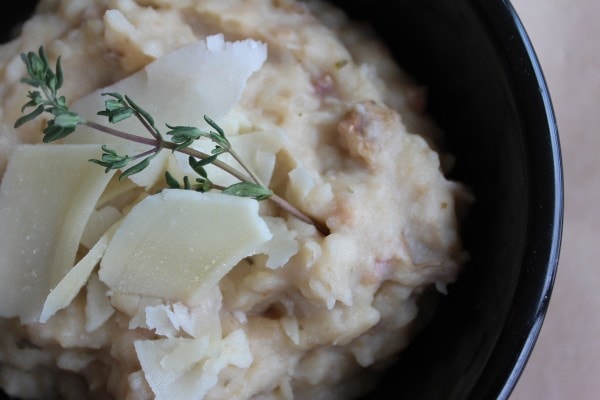 We are a participant in the Amazon Services LLC Associates Program, an affiliate advertising program designed to provide a means for sites to earn advertising fees by advertising and linking to amazon.com.