Fresh tomatoes, mozzarella cheese and basil leaves fill this Italian Caprese Quesadilla Recipe, which is easily made in just 10 minutes!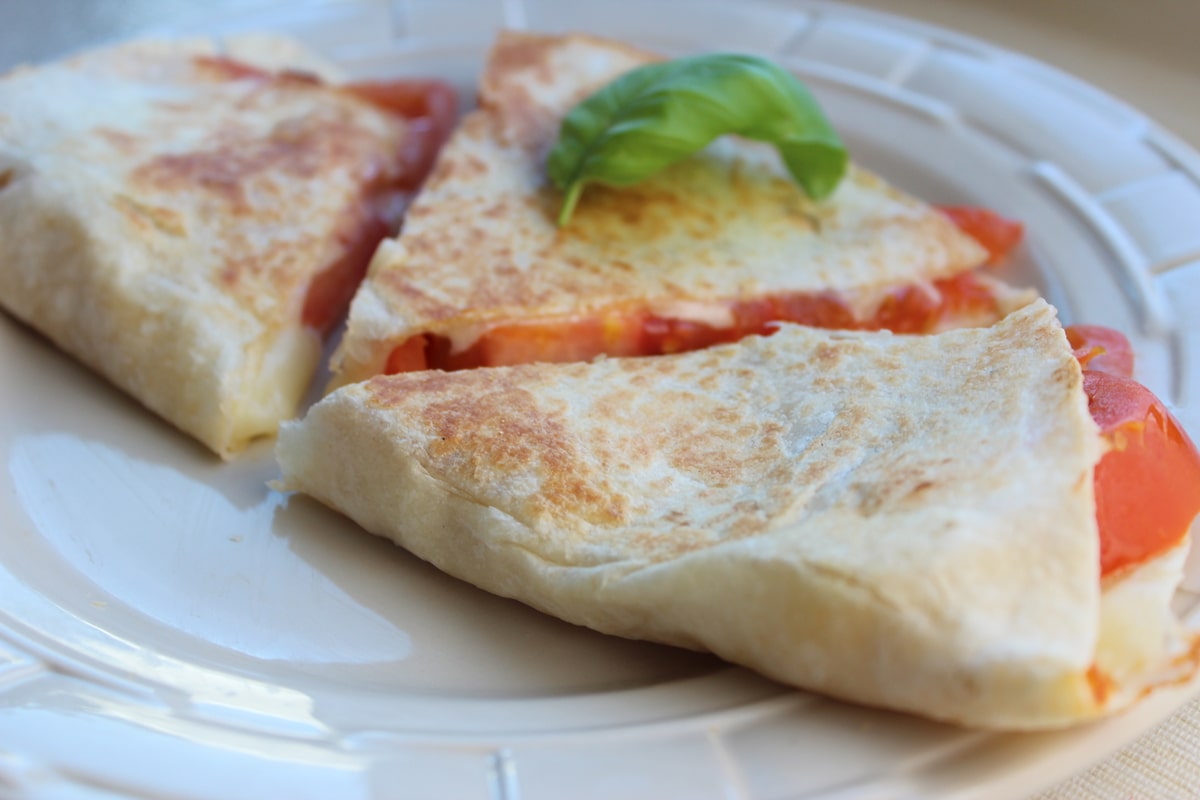 While I do love all types of food from Mexican to Thai and Brazillian to French, Italian will always have a special place in my heart.
Sometimes I like to take a dish from another country and make it into an Italian masterpiece, such as this recipe, the Caprese Quesadilla.
Ingredients (serves 1)
1 flour tortilla
2 roma tomatoes
1 cup shredded mozzarella cheese
1/4 cup parmesan cheese
1/4 cup basil
1 cup marinara sauce
Start by slicing the roma tomatoes and topping the flour tortilla with the mozzarella cheese and sliced tomatoes.
Next, top with the basil and parmesan cheese.
Then fold the tortilla in half and place over medium heat on the stove top. Brown on the first side then flip.
Heat up the marinara sauce while the quesadilla is cooking. Once browned on both sides remove from the skillet and cut into slices.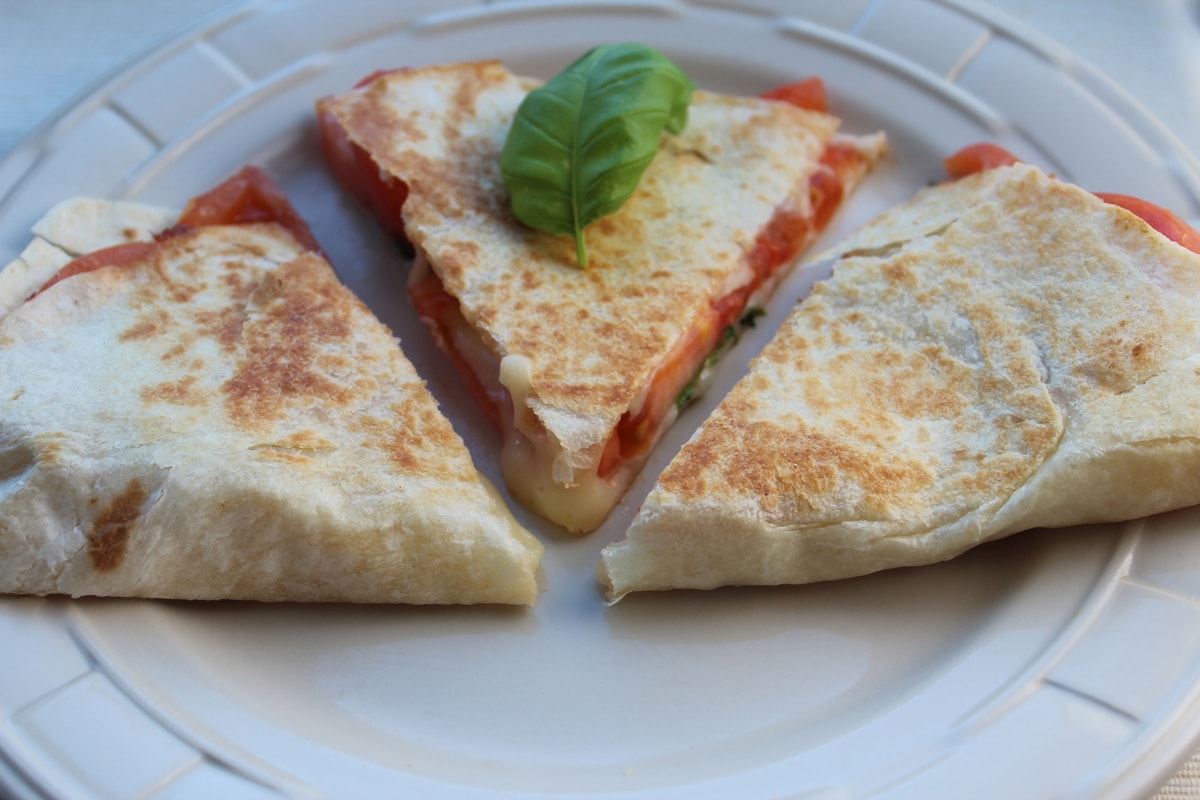 Serve with marinara sauce on the side for dipping.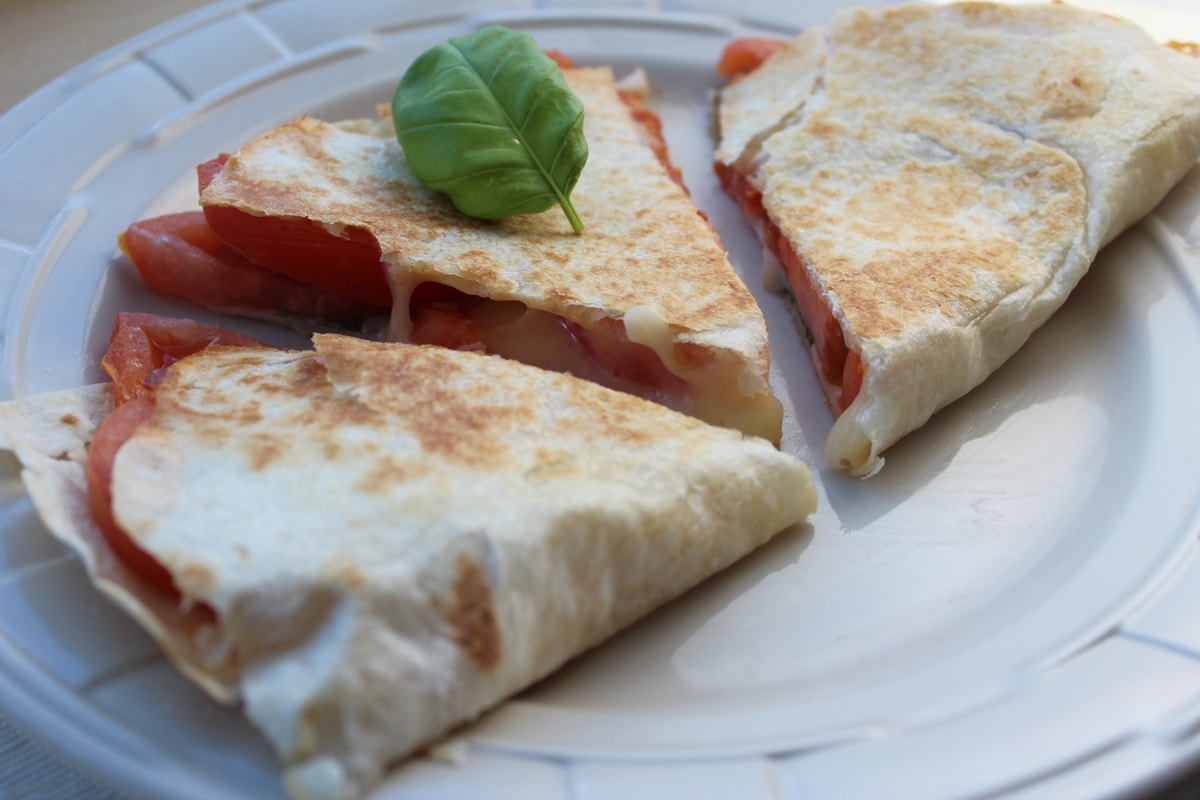 A delicious new way to eat a traditional mexican dish, Italian style!