Garlic & lemon give great flavor to this grilled asparagus recipe, topped with feta cheese for a delicious side dish at your next BBQ!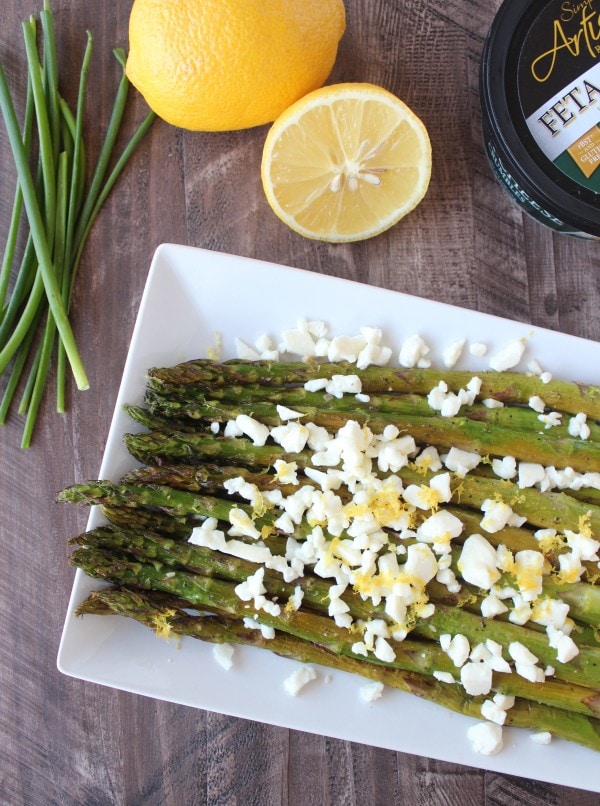 I just redecorated my balcony with all new furniture and decor, and now all I want to do is grill everything and hang out on the balcony!
And that's pretty much what I've been doing for a week straight!