All the flavors of a deliciously cheesy jalapeño popper are tossed with roasted spaghetti squash to create a low carb, gluten free & vegetarian recipe!
Cheesy jalapeno sauce tossed with warm spaghetti squash "noodles", sign me up! This recipe is perfect for a low carb meal or a great way to spice up the side dish at your next family dinner or holiday meal!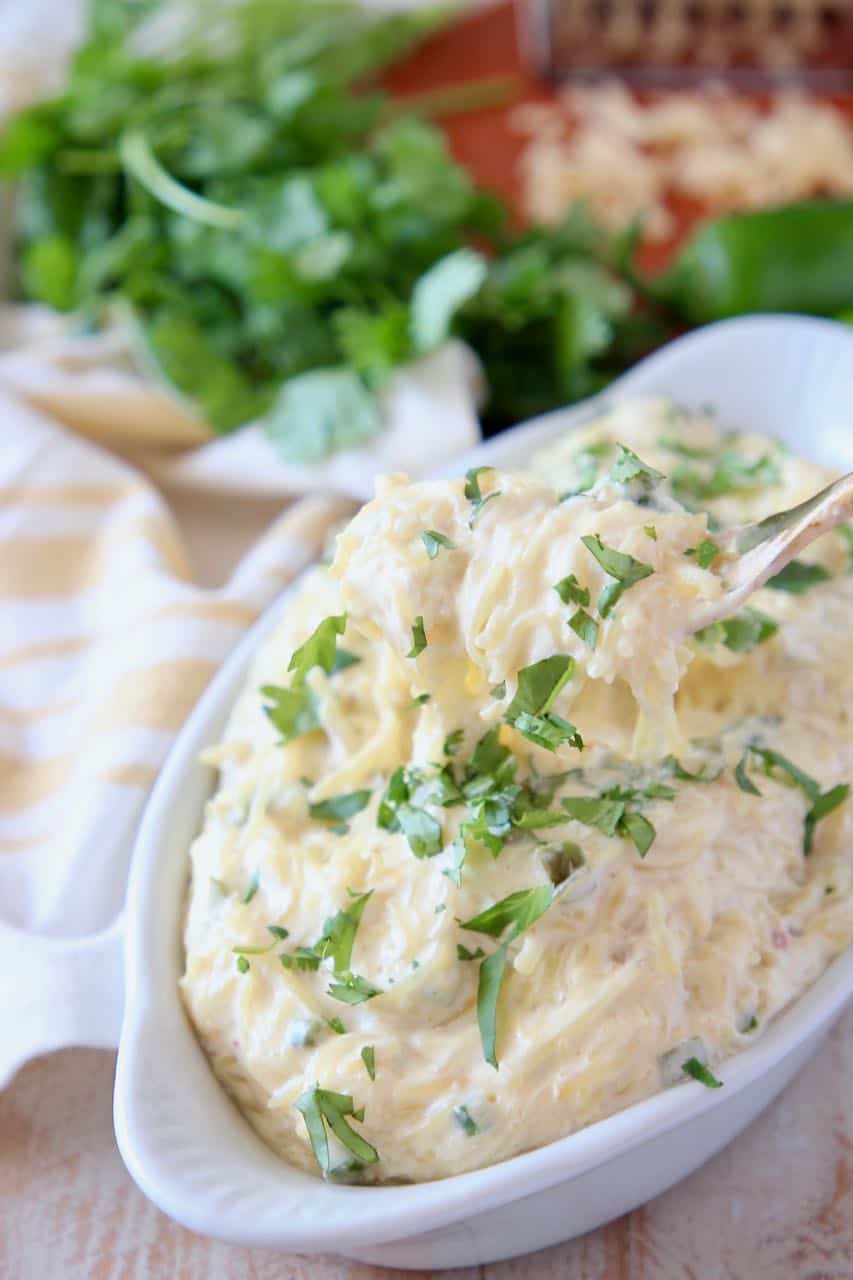 Are you in the market for some creamy, cheesy, spicy, goodness? Then allow me to introduce you to Jalapeño Popper Spaghetti Squash!
I love mac and cheese, jalapeno poppers and roasted spaghetti squash, so I basically just combined them all into one dish! I kind of like doing that, taking three things I love and turning them into one super amazing dish! Like this Buffalo Taco Spaghetti or these Nutella Bacon Chocolate Chip Cookies. Oh yes I did!
Using squash instead of noodles to make mac and cheese means this dish is gluten free and packs more vitamins and less carbs. This healthy recipe makes for a wonderful side dish to go with Bacon Wrapped Pork Loin or Mexican Meatloaf.
It can also be served as a main dish. It's perfect for those cool fall evenings when you want to curl up on the couch with a big bowl of cheesy goodness!
This recipe only takes about 20 minutes of hands-on time. This means you'll be digging into cheesy, roasted spaghetti squash in no time!