Crock Pot Creamed Corn is a family favorite, that's so easy to make! This delicious side dish takes only 5 minutes to prep, then the slow cooker does the rest of the work! My family adds a simple secret ingredient that makes this the BEST Creamed Corn ever!
It's perfect for easy weeknight dinners, holiday meals & summer BBQs! Free up space in your oven on Thanksgiving by serving this Creamed Corn right from the slow cooker. You can use white or yellow corn, frozen or canned corn, making this recipe both easy & versatile!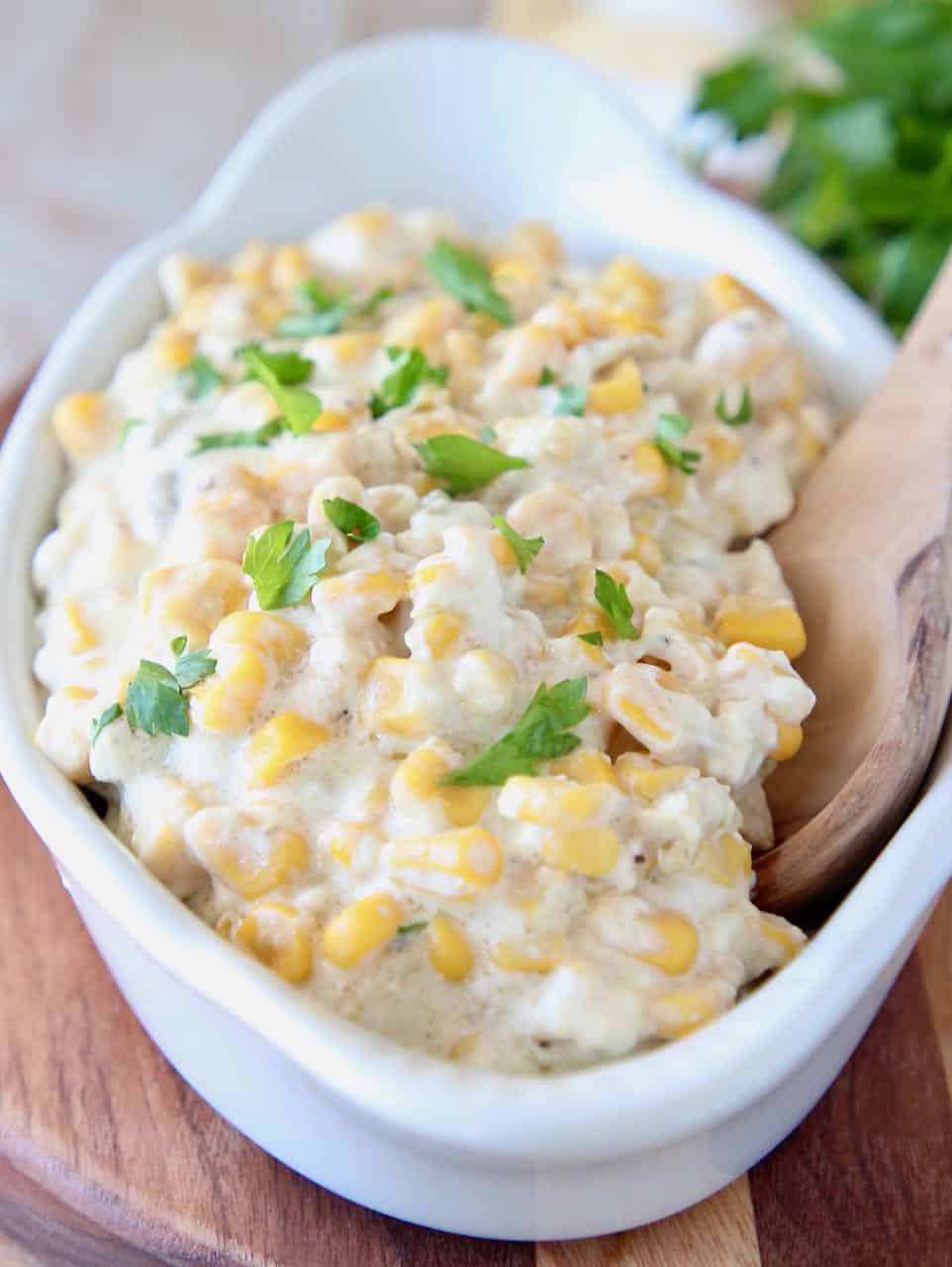 Creamy, buttery corn, what could be better in life? Not much I tell you, not much! My family has been making this Creamed Corn recipe for as long as I can remember. It's so easy to make, we serve it year-round with a variety of different meals!
Creamed corn is the perfect side for your summer BBQ, Mexican fiesta or Thanksgiving dinner. It's an incredibly versatile side dish and did I mention that it only takes 5 minutes to prep? Yay for slow cookers that do almost all of the work for you!
It's day 5 of Thanksgiving week here on the blog and I'm so excited to share this Bond family favorite recipe. It's an easy side dish that doesn't take up any extra room in the oven. This makes it perfect for Thanksgiving when oven space is at a premium!
This week has been filled with so many amazing sides and main dishes for Thanksgiving dinner. Let's check out what's on the menu this year!
So many tasty recipes, which ones will you add to your Thanksgiving menu? Comment below and let me know!
Now let's make some creamed corn!