Picking up groceries at Trader Joe's & need some dinner ideas? Try these ground beef Trader Joe's Tacos! They're inexpensive and easy to make in just 15 minutes!
I'm also sharing how to make the recipe gluten free and vegetarian with simple Trader Joe's substitutions!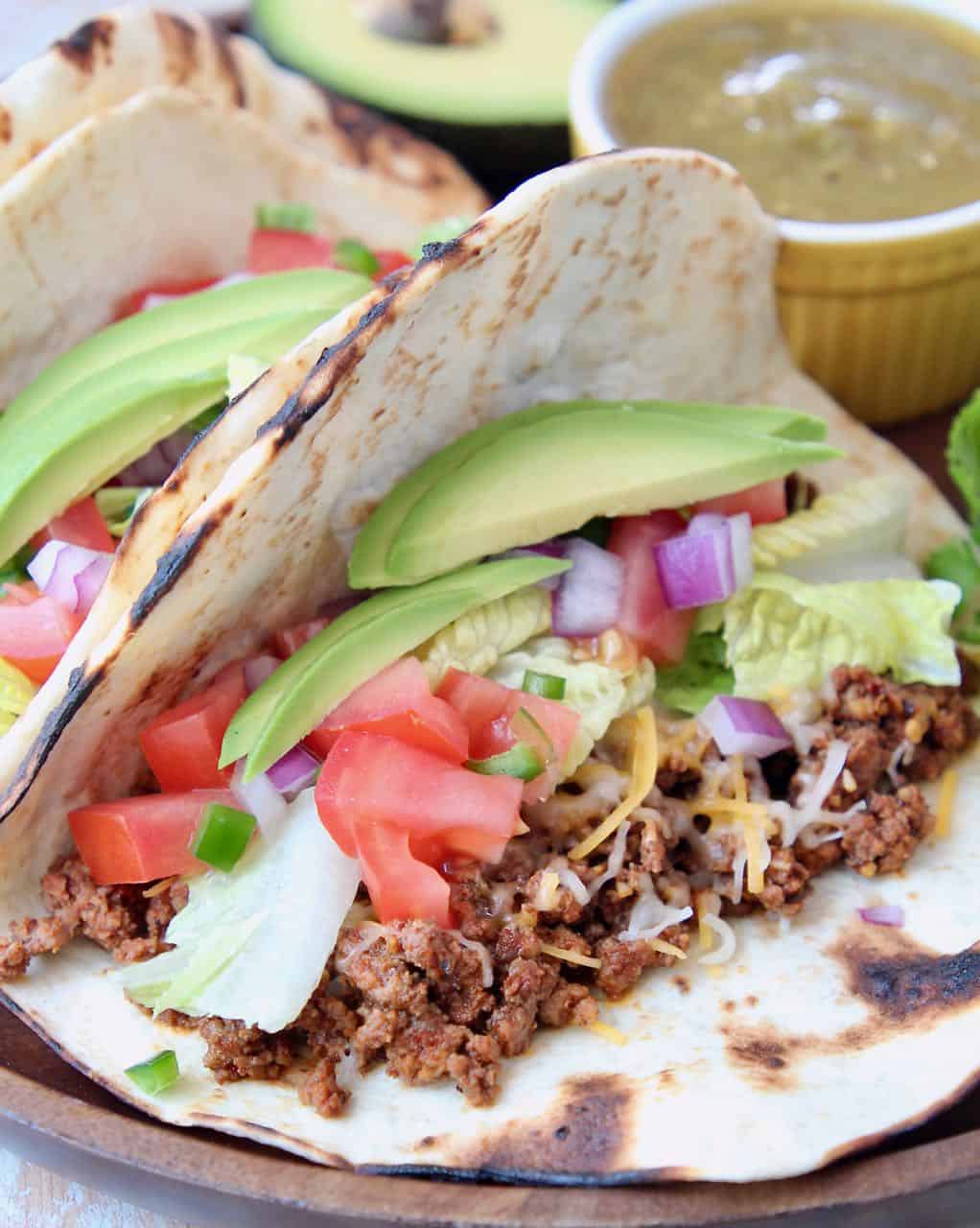 Ground beef tacos were a staple in my house growing up. They were quick and easy and something the entire family loved. Luckily Kurt shares my families love of ground beef tacos. So they still make it in the regular menu rotation at our house.
When I'm in a pinch and need something quick and easy for dinner, I stop at Trader Joe's and grab the ingredients for my favorite ground beef tacos. Crunchy lettuce, creamy avocado and Trader Joe's Hatch Chili Salsa are key to the best ground beef tacos!
Before I started making my own Taco Seasoning at home, Trader Joe's Taco Seasoning was my go-to. It contains no artificial ingredients or preservatives and it's gluten free.
Trader Joe's Taco Seasoning packets contain sea salt, cumin, cayenne pepper, cane sugar, paprika, onion, garlic, black pepper, red bell pepper, oregano, chili pepper and smoked paprika. Yay for ingredients we know and love!
Making these ground beef tacos from Trader Joe's is also cost effective. Everything needed for these tacos can be purchased for $13.13. This recipe serves 4 so that comes out to $3.28 per person! Affordable, easy to make and delicious, a winning combo!