This easy one pot Baked Potato Gnocchi recipe is made in only 20 minutes with a creamy, cheesy sour cream sauce, crispy bacon & fresh green onions! For a quick & simple meal that the entire family will love, try this gnocchi recipe. It tastes just like a loaded baked potato with an extra creamy sauce!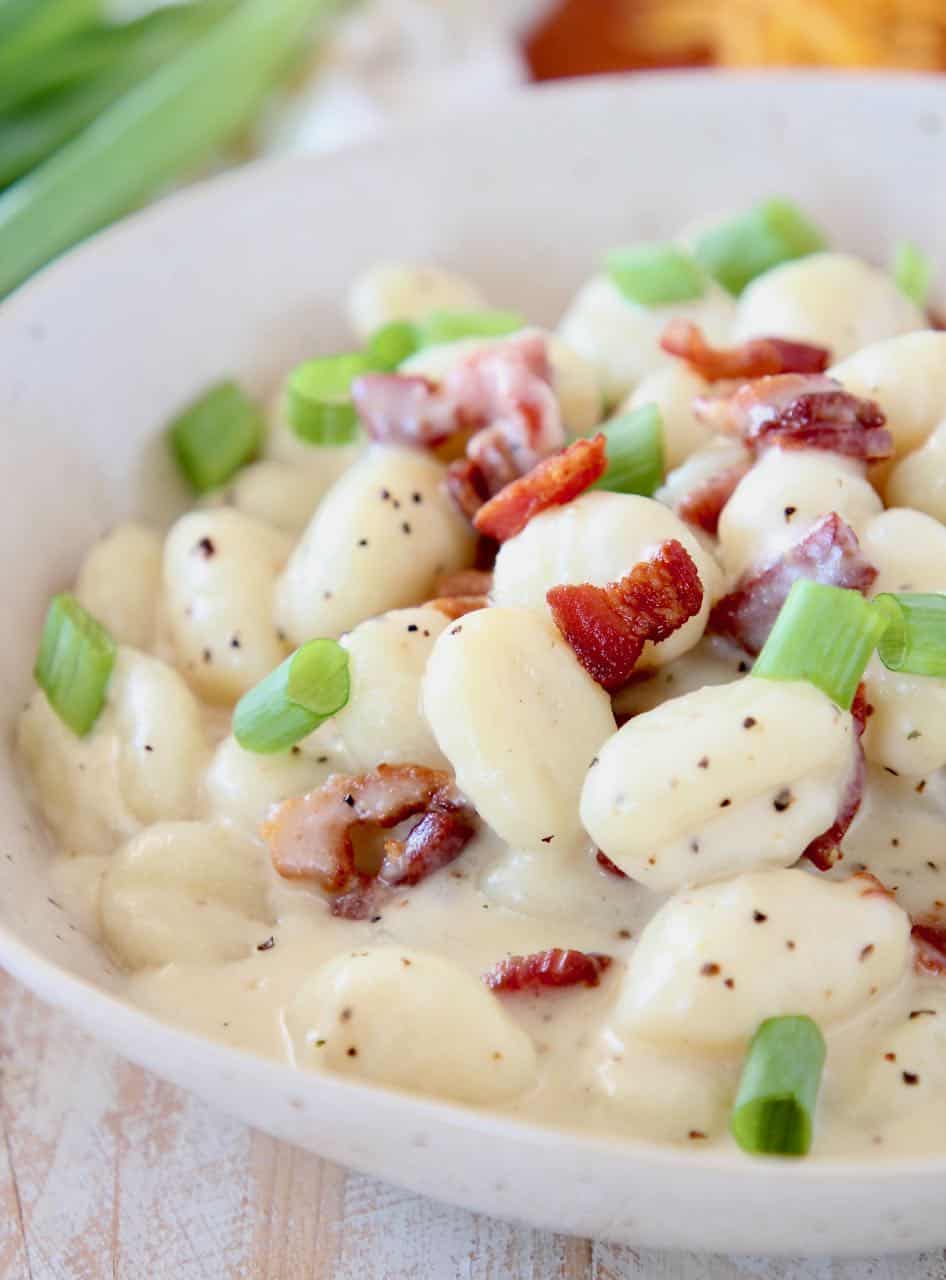 Well hello there you big bowl of delicious comfort food!
When it comes to warm, comforting food, there's nothing quite like a bowl of pasta covered in a creamy sauce. It's feel-good food! And when that creamy sauce and pasta tastes just like a loaded baked potato, you're basically combining two of the best comfort foods into one!
When making a loaded baked potato you need sour cream, cheddar cheese, bacon and green onions. I've combined all of these ingredients in this easy gnocchi dish! Since gnocchi is a pasta made with potatoes, this recipe just makes sense!
I usually serve this dish as a main course for a quick and easy dinner. But it would also be an epic side dish to go with a Bacon Wrapped Pork Loin or Sous Vide Steaks!