This Spiralized Jicama & Avocado Salad is a unique and healthy recipe that is gluten free & vegetarian. It's great for lunch or served as a side dish!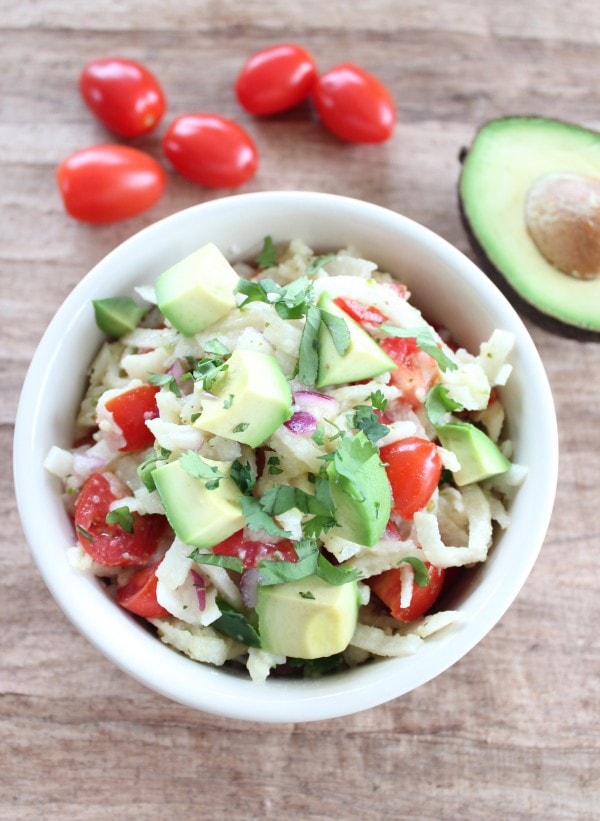 When I first purchased my Spiralizer
, I went to the grocery store, perusing the produce section for anything and everything I could potentially spiralizer. One of the items that I found was jicama.
Jicama, also known as a "Mexican Yam" is a vegetable traditionally from Mexico and Central America.  It's a slightly sweet, starchy vegetable that resembles the consistency of a pear or apple.  It's high in dietary fiber and Vitamin C making it a healthy addition to your diet!