Chipotle pepper, honey and blood oranges create a delicious glaze for this healthy and gluten free baked salmon recipe with rainbow carrots!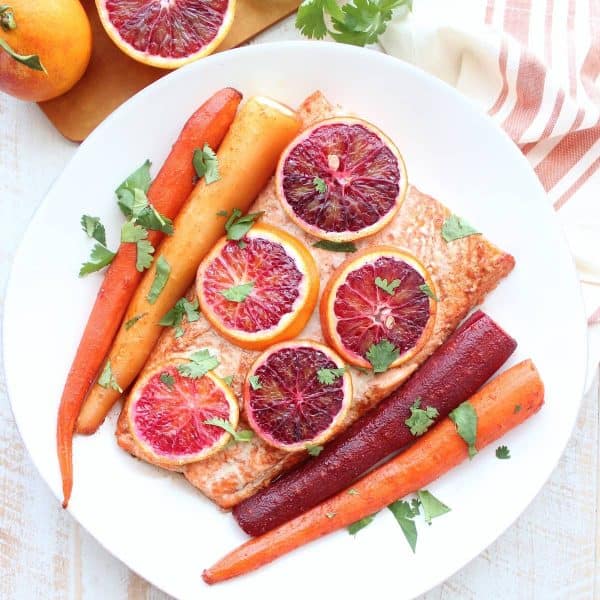 I love my friend Carla for many reasons. She's loud, fun and loves food, just like me! 😉
Oh and she comes with one major friendship bonus, she has a blood orange tree in her front yard!