This chicken & pork meatloaf recipe combines the delicious flavors of blue cheese, buffalo chicken and lean pork into the perfect dinner dish.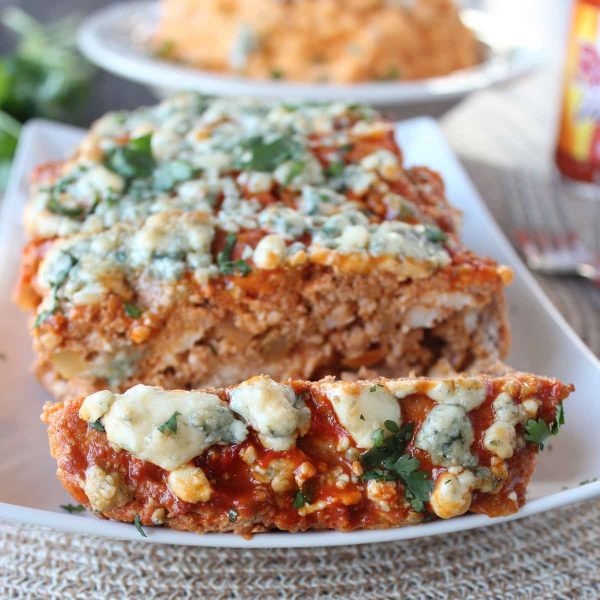 When it comes to meatloaf, I'm totally a convert! I was never really a fan of it growing up, but now that I've put my own twists on the dish, I absolutely love it!
From Mexican Meatloaf, to Italian Meatloaf, to this delicious Buffalo Style Chicken & Pork Meatloaf, I'm now all about the simple, meaty dish!