In one pot, create a delicious meal of German meatballs and potatoes in a creamy white caper sauce, incredibly flavorful and an easy dinner recipe!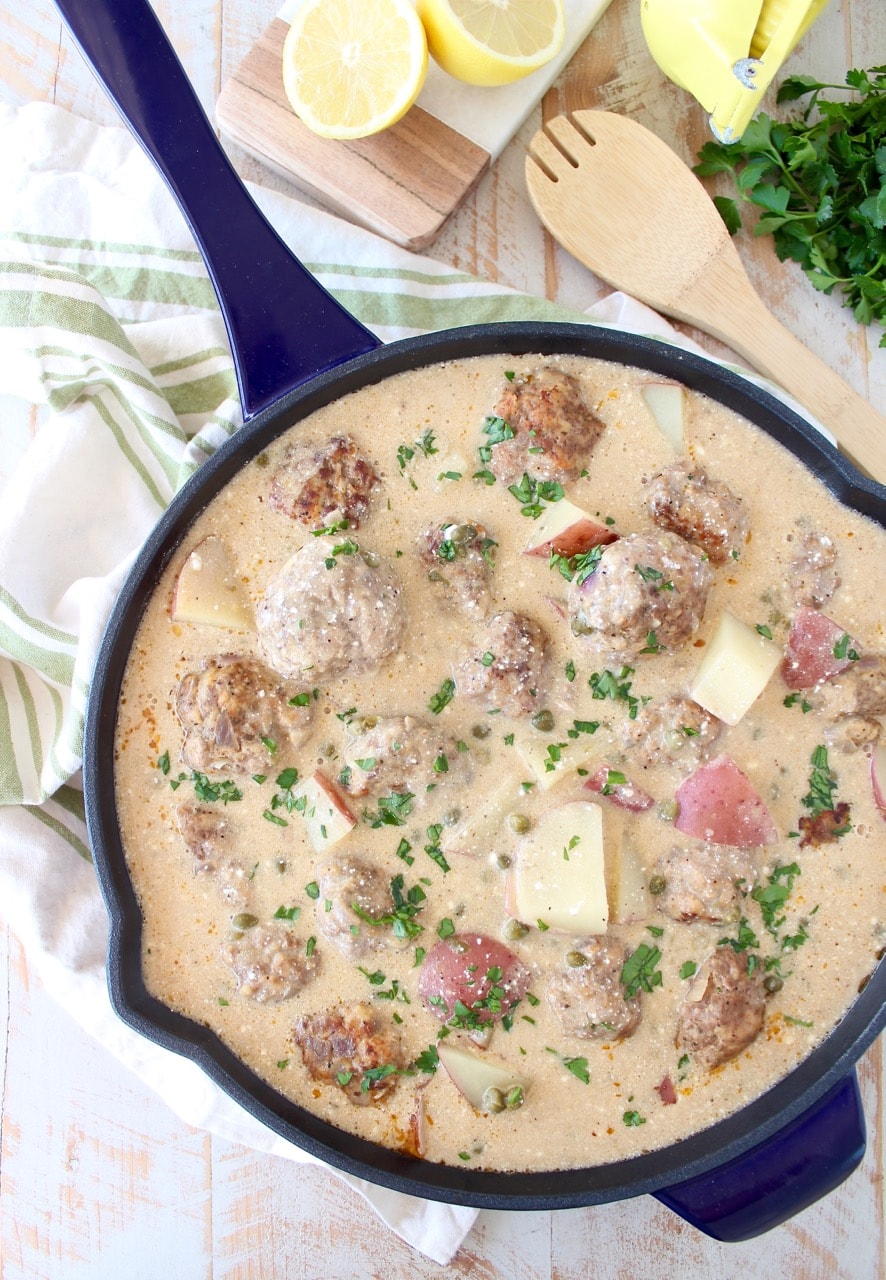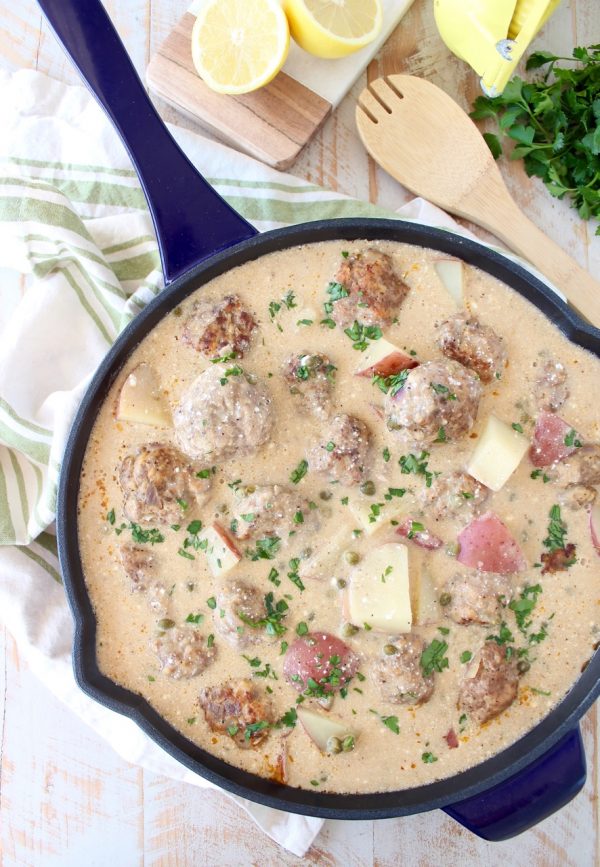 This week, I've partnered up with some of my favorite fellow food bloggers to promote the "Food Blogger Winter Games", a series of recipe posts from each blogger highlighting different countries cuisines ahead of the 2018 Winter Olympic Games.
The country I selected to cook from was Germany and yesterday I shared a delicious recipe for Pork & Sauerkraut Cabbage Rolls. Today, I'm sharing a new one pot recipe for German meatballs and potatoes. This is a great dinner recipe for all those fellow "meat and potato" lovers out there! And that creamy lemon caper sauce, O-M-G, I dare you not to drink it straight from the pan, it's seriously so good!